When we think of Jamie Oliver, we think of deliciousness, and not only because the British chef is a considerable sight for sore eyes (he's taken).
If you've ever scanned his Instagram feed, dined at one of his restaurants or tuned in to one of his shows, you know Oliver is a reputable source for beautiful, enticing recipes -- and that he's on a mission to make the world healthier. His dishes tend to be simultaneously accessible and impressive, and as of this week, aspiring home chefs and Oliver fans can have curated recipes (plus the food!) delivered to their own kitchens.
Through a new 3-year collaboration with HelloFresh, a healthy meal delivery service, Oliver is providing subscribers with hand-picked recipes once a week, specifically created for individual HelloFresh boxes, whether "classic" for omnivores, "vegetarian" for plant-eaters or "family" for homes with four hungry mouths to feed. The recipes are available nationwide in the U.S. as well as across the UK, Germany, Netherlands, Belgium and Austria.
Oliver's options range from a simple salmon recipe that can be whipped together in 30 minutes to a baked sweet potato made fancy with sunflower seeds and maple syrup. They're rotated in HelloFresh's food boxes, which provide the ingredients to make three meals a week for two people (with the exception of the "family" box, which feeds four). The "classic" food box costs $69 a week, including shipping.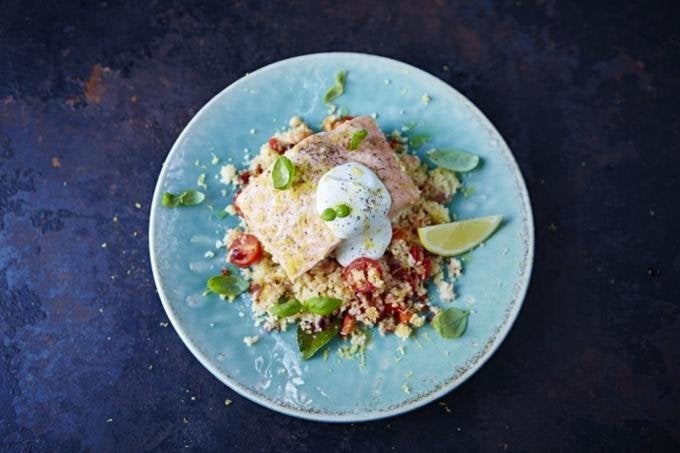 The partnership is just another extension of the chef's aggressive charge for food education. Oliver has been a public proponent for healthy eating and cooking for more than a decade; in 2002 he founded The Jamie Oliver Food Foundation and, three years later, the Feed Me Better campaign, both of which push for British children to eat healthy and cut junk foods from their diets. In 2012, his passion for fresh and nutritious foods extended globally when he launched the first annual Food Revolution Day, with the goal of mandating food education in school curriculums so every child has the chance to learn about healthy eating.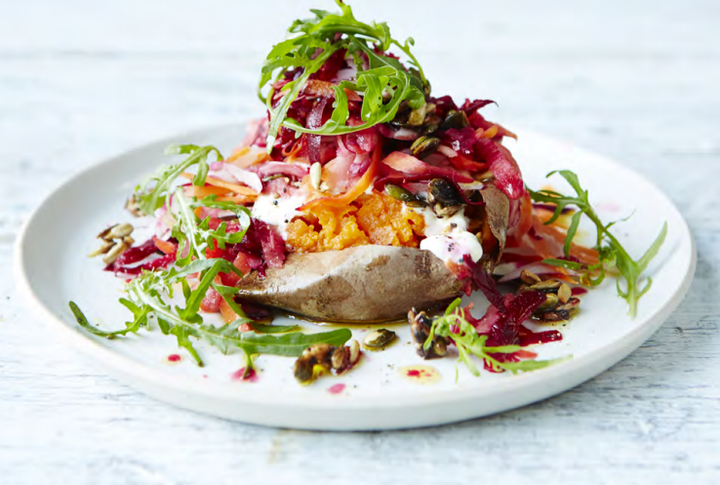 While Oliver's new collaboration is by no means a solution to America's obesity crisis, it is a commendable start, as it takes the guesswork out of meal planning and offers insights about nutrition, portion size and tastiness. After all, healthy food tastes better when you cook it yourself.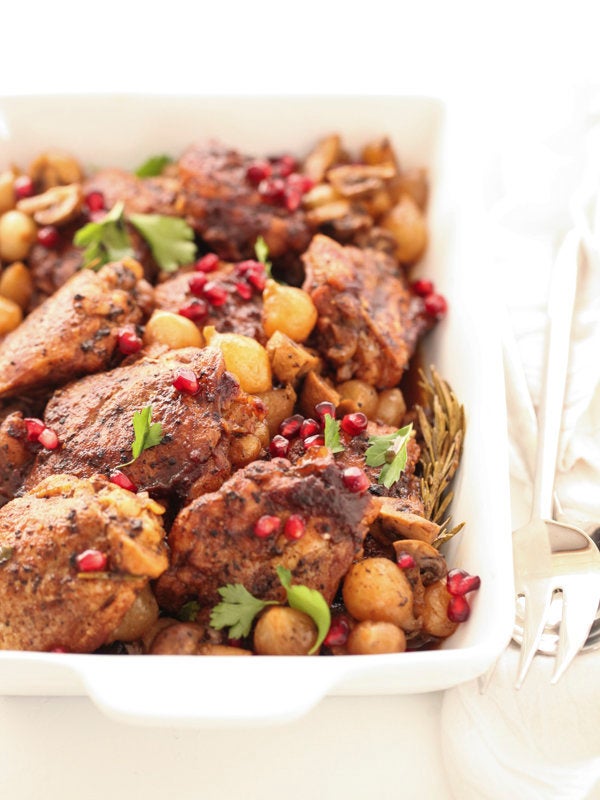 Healthy Slow Cooker Recipes