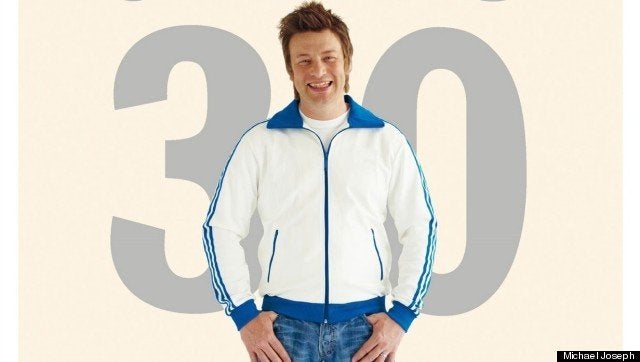 First, I must admit that I am a big Jamie Oliver fan. I have all of his cookbooks and have watched pretty much all of his TV shows. Though he has plenty of stubborn opposition, it's really hard for anyone to hate Jamie for all the improvements he's made in terms of children's eating habits and their school lunches.
But on the other hand, there's always the question: Have we seen just too much of Jamie? He's all over the culinary scene with a new restaurant after restaurant in the U.K. and he's all over the media with TV shows, appearances and commercials. Here in the States we don't see that much of Jamie, but we all know who he is, especially after his "Food Revolution." It was Jamie's passion for food that got me interested in food in the first place, and that's the inspiration for "Meals In Minutes."
The premise of the show is cooking an entire meal, not just a dish, in 30 minutes. It's not a new concept at all, but it's nice to see another celeb chef attempting it other than Rachael Ray. It's obvious from the beginning that Jamie's meals are an entirely different beast from Rachael's. The main takeaway from Jamie's show is learning how to cook the entire meal in stages, starting one dish while another is still cooking and another is finishing, and allowing you to cut meal prep down to 30 minutes. His meals are more involved, and also gorgeous to look at (can't say the same for Rachael's). In order to get several courses on the table in under 30 minutes, he does use some shortcuts, such as store-bought shortcrust pastry for a banoffee tart or phyllo dough for a Greek-style spinach pie. And that's fine -- it's not like we're expecting him to make yogurt from scratch -- although in one episode he does make butter from scratch in mere minutes in the food processor.
Jamie's show is paired with a book, which was a big seller in the U.K. But not everyone is a fan of Jamie's 30-minute method. Unfortunately, many have claimed that Jamie's meals are impossible to complete in 30 minutes, taking an hour or more to complete. But really what Jamie is selling is a concept, an ideal -- it's not one that will work for everyone because we aren't all chefs with expert knife skills or professional ovens. But it's nice to think that we could actually -- if we wanted to -- make a delicious meal for our families in a workable amount of time instead of ordering in or eating microwaved dinners. And I think that's what Jamie is shooting for -- he's trying to inspire us to get off our lazy bums and actually put a good meal on the table.
What do you think of Jamie Oliver? Leave a comment below.