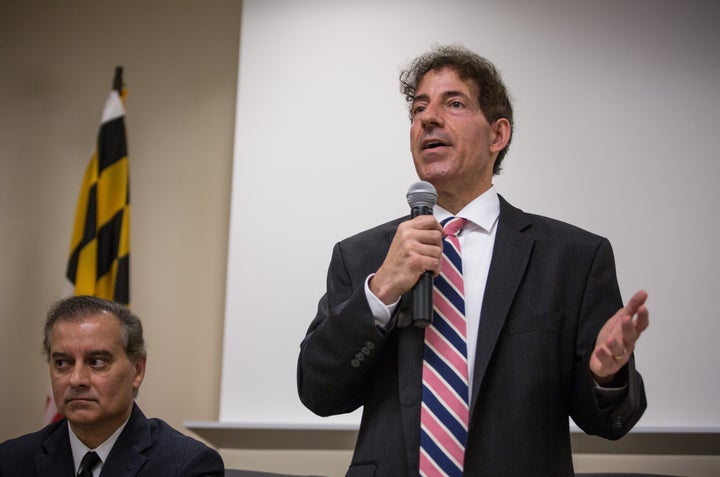 UPDATE: May 4 -- After nontheist organizations rallied around him, Maryland state Sen. Jamie Raskin (D) distanced himself from the "atheism" label in an interview with The Washington Post. Raskin said he's Jewish and a humanist "with a small 'h.'"
"I've never called myself an atheist," he said. "I've never pronounced upon the existence of a divinity before, and nobody has ever asked me."
Raskin did not explicitly tell the Post that he believed in a supernatural deity.
PREVIOUSLY:
WASHINGTON -- Maryland state Sen. Jamie Raskin (D) made headlines Tuesday by defeating a primary opponent who poured $12.7 million of his own money into the race -- a record-setting amount for a self-funded U.S. House campaign. He could garner national attention again if he wins the general election -- a likely possibility in Maryland's heavily blue 8th Congressional District.
With a victory in November, Raskin would become the only openly atheist member of Congress.
Raskin does not hide his humanist beliefs, a philosophy that eschews supernatural faith and holds that it's possible to lead an ethical life without fearing God. He is a member of the nonprofit American Humanist Association, which lobbies Congress on the separation of church and state, and was supported by the group's Freethought Equality Fund political action committee. (He also teaches constitutional law.)
Raskin is perhaps best known in nontheist circles for testimony he gave in 2006 in favor of marriage equality in Maryland, when he reminded a state senator that lawmakers "place their hand on the Bible and swear to uphold the Constitution. They don't put their hand on the Constitution and swear to uphold the Bible."
That retort, which he touts on his campaign website, briefly made Raskin a secular progressive folk hero. Now the nontheist community may celebrate him again.
"If successful in the general election, Raskin will be the only open nontheist serving in the U.S. Congress, the first ever to win an open seat, and just the second humanist to serve in Congress," said Roy Speckhardt, executive director of the Freethought Equality Fund, in a statement. "Raskin's election is a significant event for the secular community and will help to dispel the baseless bias against this rapidly growing segment of America."
Then-Rep. Pete Stark (D-Calif.) acknowledged he was an atheist in 2007, but he had already served in Congress for over 30 years. Stark left the House in 2012 when he lost to a primary challenger.
The current Congress may be the most diverse ever, with increasing numbers of women and people of color serving as a better reflection of the overall makeup of the U.S. But when it comes to religion, the beliefs of lawmakers remain woefully unrepresentative of the nation as a whole. Nearly one-quarter of Americans now place themselves in the broad category of religious "nones" -- those who are religiously unaffiliated or simply don't believe in God. But there are currently no open atheists in Congress, and only one member — Rep. Kyrsten Sinema (D-Ariz.) — who lists herself as unaffiliated.
All of this speaks to the continued distrust of atheists in America. A recent Pew survey found that atheism was the most significant political liability among a range of possible traits. More than 50 percent of respondents said they'd be less likely to vote for a presidential candidate who didn't believe in God.
Public antipathy may be keeping other elected nonbelievers in the closet. Former Rep. Barney Frank (D-Mass.) didn't publicly admit he was an atheist until after he retired from Congress, more than 25 years after he came out as the first openly gay congressman. In 2014, Maggie Ardiente, communications director of the American Humanist Association, claimed there were 24 members of Congress who had privately admitted to the group that they didn't believe in God.
While Raskin hasn't hidden his humanist views, he hasn't been especially outspoken about them during his congressional campaign. It's not clear exactly how, or if, they would guide his work on Capitol Hill. His campaign did not immediately respond to a request for comment.
Bishop McNeill, PAC manager for the Freethought Equality Fund, said he was confident that Raskin would continue to embody the progressive humanist philosophy that has already contributed to his appeal, whether the voters recognized it as such or not.
"I think one of the core principles of humanism is to use reason and compassion to make decisions in your everyday life, and for a politician, that means when you are debating public policy issues and casting votes," he told HuffPost in a statement.
"It's important that all politicians remember that they have a responsibility to represent all voters in their district, regardless of race, gender, sexual orientation, or religion," McNeill added. "Jamie Raskin has shown this ability while in the Maryland State Senate, and we're confident he will be a strong humanist advocate in Congress if elected in November."
Before You Go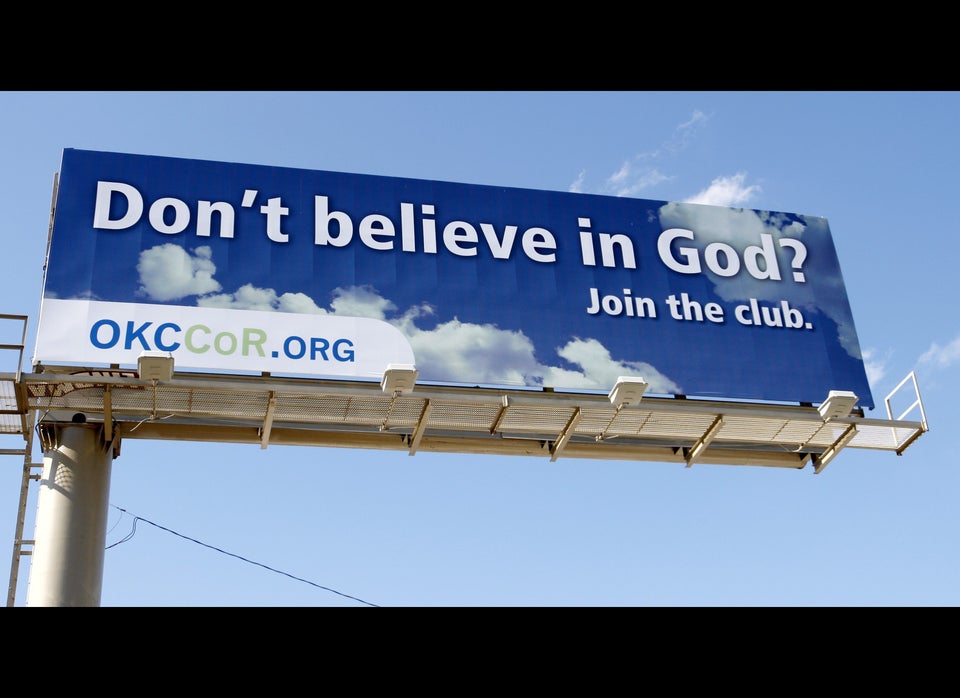 Atheist Billboards
Popular in the Community