Women With Style is a new HuffPost Style series that profiles women across different careers and focuses on how they have made fashion a priority in their busy lives.
You'd never know from her relaxed disposition and smiling face that at 12:30 p.m. when we arrived at her (adorable) West Village apartment, Jamie Stelter had already finished her work day reporting traffic on NY1 News -- which starts promptly at 5:08 a.m. You certainly wouldn't know that she had woken up two hours before that at 3:24 a.m., which she has been doing every weekday since 2010, when she joined the news team. While waking up at that hour may sound scary to some, Stelter maintains a sense of humor about it. "I always say I'm the first person to use the hot water in the building, so it takes a little while for it to heat up," she laughed.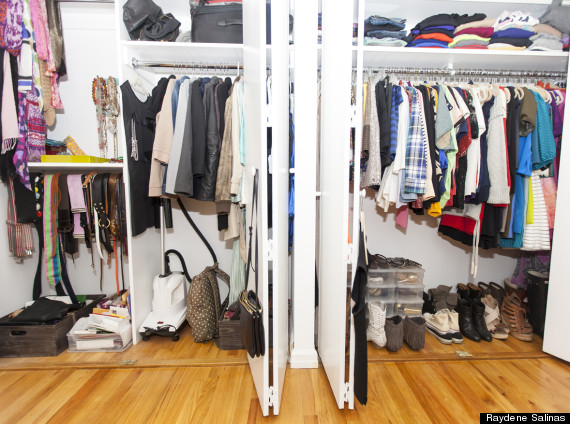 Stelter's bubbly personality and witty banter with news anchor Pat Kiernan has turned her into a household name on the New York morning news circuit, meaning an early day -- every weekday. She finishes her final report at noon, heads to a workout class (Fly Barre is her current fave), runs a few errands, works on her food blog, cooks dinner for her and her new husband Brian (host of CNN's "Reliable Sources" and the second half of this super cute media power couple) and gets to bed early.

DVF dress, Michael Kors shoes, DANNIJO earrings
So, naturally, one has to wonder when she has time to do anything else, let alone explore her own personal style. And yet every morning, plenty of women look to her for fashion inspiration while they get ready for their day. While she admits that her look off-camera is way different than what she wears on, after 10 years in front of a green screen, she certainly has a handle on what works and what doesn't. "It's definitely a balance of looking cute, and your age AND professional. While staying just trendy enough," she says.
For Stelter, comfort is key both on- and off-camera. "I never wear heels. I own one pair that I wore to my wedding, and that's it," she admits, but saves her more eclectic style for nights and weekends. Showing off her impressive boot collection, she revealed her mantra when it comes to fashion: "Be comfortable, be yourself, and don't knock the cowboy boots till ya try 'em," stressing the importance of "doing you -- and not what the magazines tell you to do."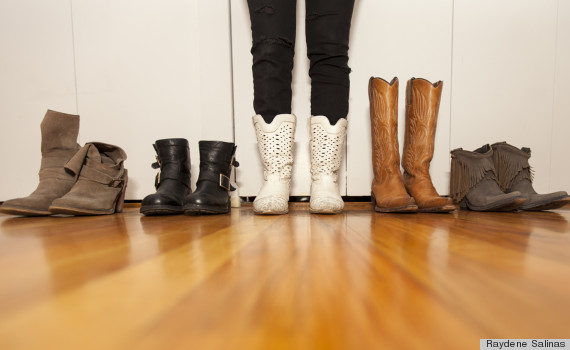 So, what are some shortcuts she has picked up over the years of an early morning routine? "I pick out as many outfits as possible on Sundays and I never change my mind the morning of." Sound difficult? Maybe so, but having no room to adjust also presents the opportunity to try something new that you may not have tried otherwise. "You just have to do it," she says.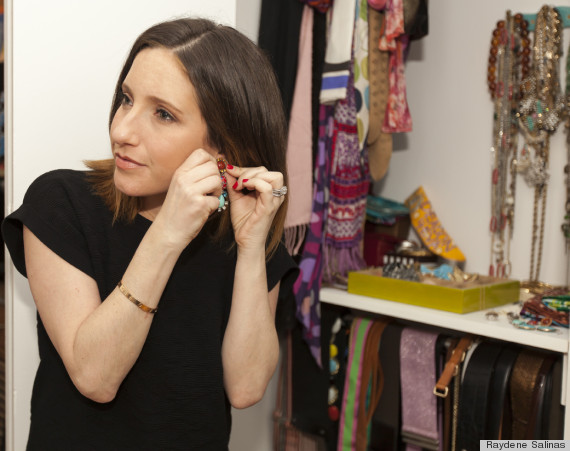 And of course, no routine would be complete without some favorite products. Stelter swears by Somme Institute's face regimen, and is a self-proclaimed "NARS junkie" when it comes to her makeup -- admitting she "doesn't know how she ever lived without" their tinted brow gel.

The "Uniform" -- Theory top, Madewell jeans, Vintage boots, DANNIJO earrings

Waking up when some (night owls) are going to sleep is not for everyone, but so far, for Jamie, it has worked. "There's something about morning TV that I'm really well-suited for. I could be on the evening news, but I wouldn't be able to show any personality," she says. "Plus --there's something about waking people up in the morning that's really special," adding, "the day I stop liking it is the day I stop doing it."
An excellent plan, but we hope that day doesn't come for a long time.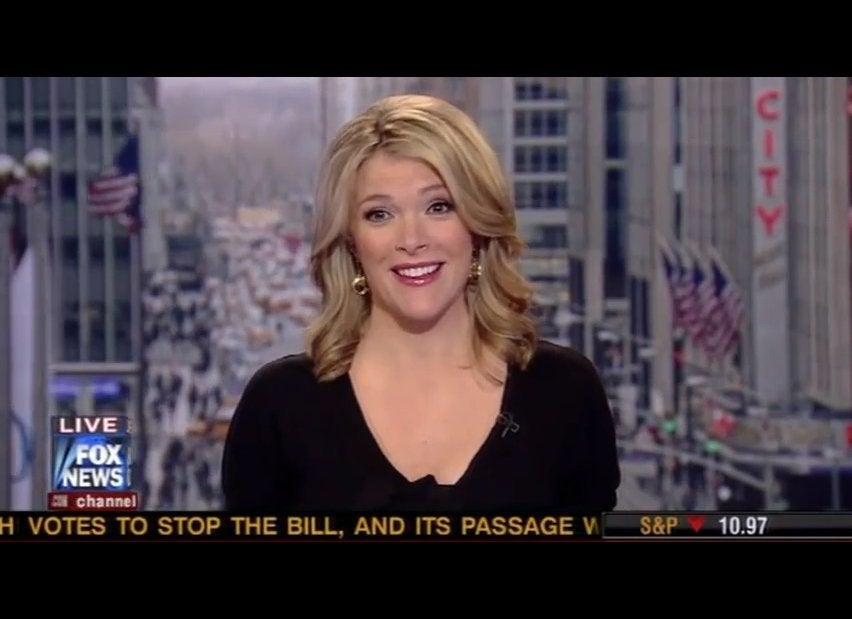 Leading Ladies Of TV News