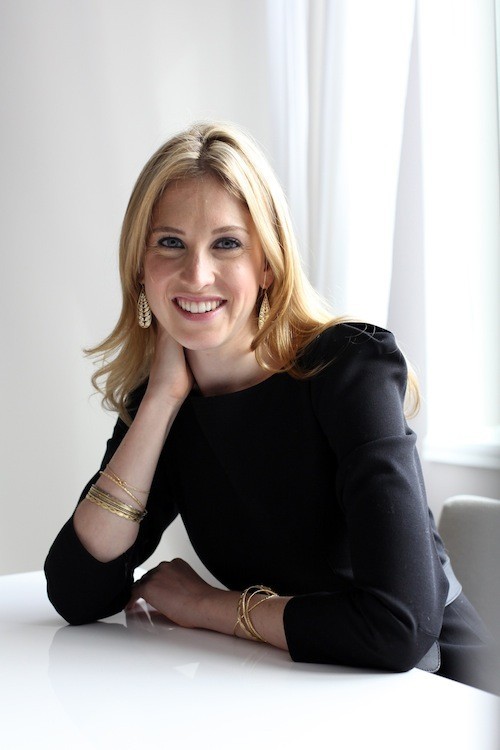 Photo by Bobby Doherty/AOL
Ballet dancing and jewelry have next to nothing in common, but that didn't stop designer Jamie Wolf from making the leap -- no pun intended -- between the two. After training with the New York City Ballet for ten years, the gorgeous, petite blonde decided she "wasn't unhappy, but wanted to try something else." She continued, "I just started designing. Sometimes I had three or four weeks, even twelve weeks between schedules and I needed something to do!"
But jewelry design wasn't some random hobby -- there was a connection between Wolf and her new subject matter: "I love jewelry for emotional reasons," she said. "Women identify pieces with their signature look. Just this morning, I received a message on Facebook and a woman told me she had seen a pair of earrings online and told her husband that it is what she wanted for her birthday. She hadn't paid attention to the designer, until she realized it was me. We actually went to middle school together. Can you believe that?!"
Long lost classmates aside, Wolf counts a few A-listers as fans: Julia Roberts, Anne Hathaway and Catherine Zeta-Jones, who was the 33-year-old's first major get. "Right before my first collection was shipped to Barney's, I went to visit a friend of mine who was working in the personal shopping department and the woman she was working with said she loved my earrings," she explained. "She said she really needed to get something to a client tonight. I had nothing with me, but got some stuff together, and then later that night Catherine Zeta-Jones was wearing one of the first earrings I ever designed with this beautiful, bright orange dress. It became one of those stock photos of her for about a year, so it was everywhere."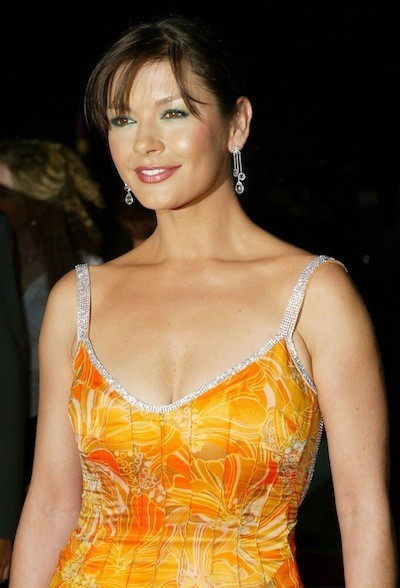 Photo: Getty Images. Catherine Zeta-Jones in 18k white gold and diamond earrings
Though Catherine may have been a major moment, designing Natalie Portman's engagement ring for fellow NYCB dancer Benjamin Millepied has been an undeniable highlight. Though the two had known each other since Wolf was 16, it was through auditioning for "Black Swan" that Wolf got the roles of actress and designer. "After I left New York City Ballet, Ben saw me in a jazz class and said I should audition for this film he was working on," she said. "Ben wanted Mila [Kunis] and Natalie to be surrounded by an authentic group of dancers, so there were 16 of us in the core group. Then they started dating, and then Ben reached out. The ring was really a marriage of thought. She wanted recycled metal and for the center stone to be a conflict-free, old mine cut (popular in the early 18th century), antique stone, so we looked for the perfect pieces for months." She added, "We worked very diligently to find every aspect that would make the ring perfect for her, and she loved it!"

Photo: Getty Images. Natalie Portman's engagement ring
As for Wolf's future, it is still deeply seated in her past. She recently introduced her Signature Collection motivated by her time with the NYCB. "These are all pieces I designed when I was still dancing," she said. "They're all inspired by movement and motion."
Her favorites pieces? "I wear my bangles everyday," she said. "They are among the earliest in the collection. The engraving techniques are all repeated in various patterns. I like how they look as an assortment, and not as a contrived set. It allows you to continuously reimagine the piece."