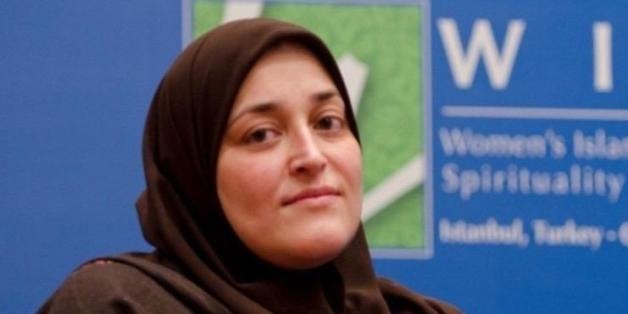 A grim headline ran recently announcing that almost 100,000 have died in Afghanistan since the U.S.-led invasion in 2001 -- and it appears that the violence is not abating, but possibly getting worse. Attacks against the defenders of women's rights have been especially disturbing; including the recent mob killing and burning of a woman religious teacher named Farkhunda, who dared to take on an imam. The imam accused her of burning a Quran, an accusation that the woman's father vehemently denies.
Days later, thousands of women defiantly carried her coffin through the streets of Kabul, decrying the violence against her and raising their voice for justice. According to Daisy Khan, the women were joined by Afghan imams who, thanks to one of my guests today, have begun to take the empowerment of women and girls as an essential element within the teaching and practice of Islam.
Welcome to this week's ALL TOGETHER, the podcast dedicated to exploring ethics religion and spiritual practice. My name is Paul Raushenbush and I am the executive editor of HuffPost Religion and the host of All Together. Please download All Together on iTunes, or Stitcher.
Today, our subject is women and Islam and the setting is Afghanistan, where there has been significant progress over the past years in numbers of girls in school and employment in civic society. Afghanistan is a deeply patriarchal country with a strong presence of Islam. But where some see Islam as an obstacle, others, like my guests today, see it as key to lasting change in the lives of women and girls.
Joining me today is Jamila Afghani, whose own story is inspiration enough. She's the first girl in her family to go to school, eventually received two master degrees and is currently working on her Ph.D. However, her education has led her to found and run an important organization called the Noor Educational and Capacity Development Organzation (NECDO), a local Afghan women's NGO serving women, youth and children.
Jamila is deeply religious herself, and in her efforts to combine her faith in God with her desire to empower women, she started working with local imams, since they hold important moral authority in the country. What started in 2009 as a group of 25 has expanded to over 6,000 Muslim clergy who are now training one another to preach and teach about the importance of the dignity and empowerment of women and girls within Islam.
Also joining the conversation on All Together today are Dr. Sally Kitch, a professor at Arizona State University and author of Contested Terrain: Reflections with Afghan Women Leaders, and Daisy Khan, the Founder and Executive Director of the Women's Islamic Initiative in Spirituality and Equality (WISE).
If you would like to help women in Afghanistan, I encourage you to learn more about the following organizations:
Related