 Arizona Gov. Jan Brewer (R) said Monday that she's "not sure" additional gun control measures are needed in the wake of the elementary school shooting in Newtown, Conn. last Friday that killed 26, including 20 young children.
But whatever the emotional response, Brewer said she remained unconvinced that action on gun control legislation was a necessary response.
"And I'm not sure it's something that needs to be addressed in that respect," she told reporters. "There are evil, evil people in our country, unfortunately, and in the world. ... And I don't know how we get our arms around it."
Instead Brewer suggested that officials should take steps to improve school safety and mental health care.
Arizona has some of the laxest gun laws in the nation. While Brewer earlier vetoed state-approved measures that would have allowed gun owners to carry concealed firearms inside many public buildings and onto the campuses of public colleges and universities, she approved another bill to allow gun owners to carry their weapons into bars and other restaurants that serve alcohol. She also helped guide through -- and later defended -- the passage of a bill that allowed people to purchase guns in the state without undergoing a background check.
Brewer came under heavy fire for her moves to cut down gun regulations following the mass shooting in Tucson, Ariz. in early 2011 in which then-Arizona Rep. Gabrielle Giffords (D) was struck in the head by a bullet. Giffords' husband, astronaut Mark Kelly, tore into Brewer on the issue of gun control earlier this year, accusing her of "feckless" leadership on the issue of guns.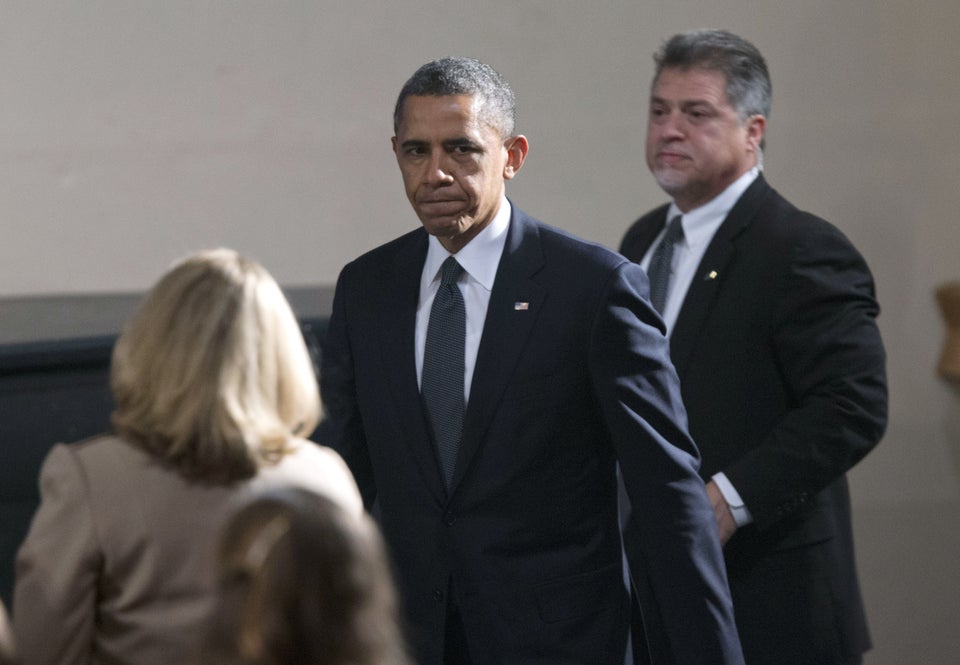 Obama Speaks At Sandy Hook Vigil
Popular in the Community