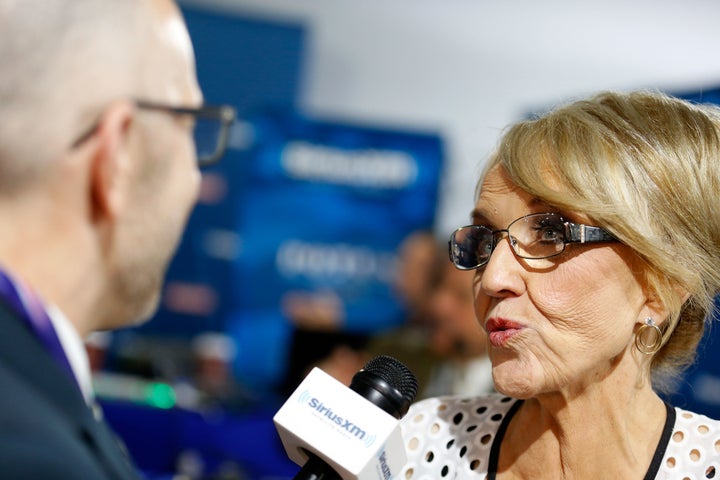 Former Arizona Gov. Jan Brewer (R) dismissed the suggestion that Hillary Clinton could win her state in the presidential election, claiming that Hispanics there wouldn't vote.
GOP nominee Donald Trump narrowly leads Clinton in Arizona ― a state that has traditionally voted for Republicans ― according to HuffPost Pollster. (One recent poll this week even showed her leading Trump in the state.) But there has been rapid growth in the number of eligible Hispanic voters in the state, which could be a problem for Trump, who launched his presidential campaign by calling Mexicans rapists and criminals.
Still, Brewer, who has endorsed Trump, said she wasn't concerned with the Hispanic vote.
"Nah," she told the Boston Globe. "They don't get out and vote. They don't vote."
In 2012, just 48 percent of Hispanic voters turned out to vote nationally ― a percentage that lagged significantly behind black Americans (66.6 percent) and whites (64.1 percent). This year, according to Pew, the number of eligible Hispanic voters is projected to be 40 percent higher than it was in 2008, making it one of the fastest-growing groups of eligible voters.
Clinton's campaign has recently dispatched first lady Michelle Obama and Sen. Bernie Sanders (I-Vt.), two high-profile surrogates, to campaign for her in Arizona.
As governor, Brewer signed into law controversial legislation that allowed law enforcement to question the immigration status of people they suspected of being in the country illegally. Critics said it encouraged racial profiling, and in 2012, the Supreme Court struck down several key provisions of the law.
In its autopsy of the 2012 election, the Republican National Committee wrote that it needed "to campaign among Hispanic, black, Asian, and gay Americans and demonstrate we care about them, too."
Jose Aristimuño, a Democratic National Committee spokesman, said Brewer "effectively hammered the final nail in the coffin of that report."
"Today, she said in no uncertain terms that the Latino vote doesn't matter, that it's not going to make a difference this November," he said in a statement. "Her words are an incredibly offensive slap in the face to the Latino community."
In a statement, Clinton campaign spokeswoman Xochitl Hinojosa said the campaign was already confident in high turnout among Latino voters.
"Latino voters will stand up and make their voice heard in this election. We're already seeing this with record voter registration in key states, positive early vote numbers, and an increase in ballot requests in Latino communities. Donald Trump has attacked Latino and immigrant communities throughout his campaign and they will refuse to be silenced in this election," Hinojosa said.
This article has been updated with a statement from Clinton's campaign.
Before You Go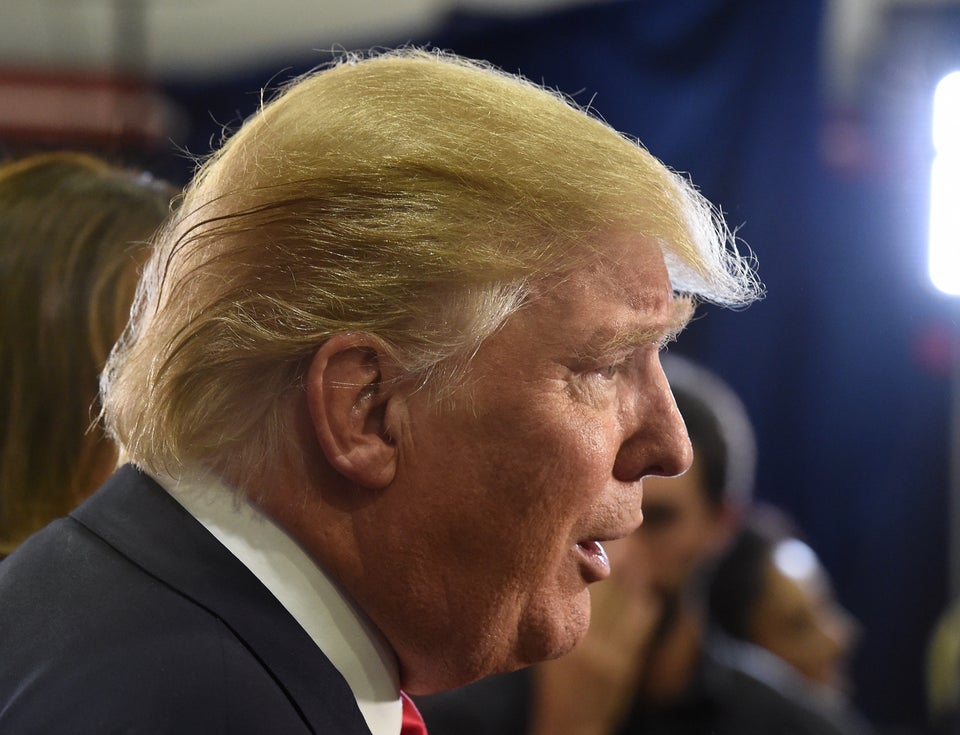 How Donald Trump Talks About Undocumented Immigrants
Popular in the Community