Arizona Gov. Jan Brewer (R) reflected on a tense exchange with President Barack Obama that captured headlines earlier this year in an interview with the Christian Broadcasting Network published online on Wednesday.
Brewer was photographed shaking her finger at the president on the tarmac at Phoenix-Mesa Gateway Airport in January. Addressing the back and forth, she said at the time that Obama was "a little disturbed about her book" in which she depicts him as "patronizing" during an earlier meeting.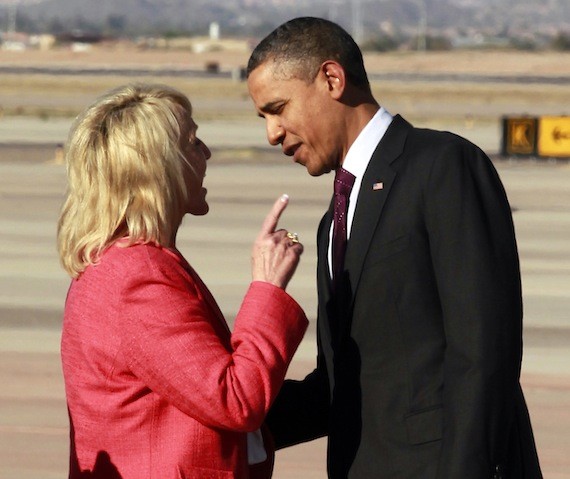 Image via AP
Speaking with CBN, Brewer recalled, "He said, 'The last time we sat down, Jan, you weren't very gracious to me in regards to how you reflected it in your book, Scorpions for Breakfast,' or something to that tone." She added, "And I said, 'Well, I'm sorry about that. I'm sorry you're disappointed about this, but my book is a truth-telling book.' ... And that's exactly how I felt. I felt that you were like lecturing to me rather than discussing things with me."
Brewer said it was an "uncomfortable encounter" and that the president "really resented" what she had to say in her memoir.
"You could tell it. And I was in the middle of my sentence, and he walked away from me. And of course the press saw that, and unfortunately, I was talking," she explained. "He walks away, and I turned to him and I said, 'Mr. President, did you read my book?'"
Brewer said the president responded by saying: "excerpts."
Obama sought to downplay the exchange at the time, saying it was "really not a big deal."
"I think it's always good publicity for a Republican if they're in an argument with me," he told ABC News. "Last time we met, she wasn't fully satisfied. But, you know, I think this is a classic example of things getting blown out of proportion."
In the aftermath of the exchange, Brewer said Obama "was somewhat thin-skinned and a little tense to say the least." She added, "I was trying to be very calm."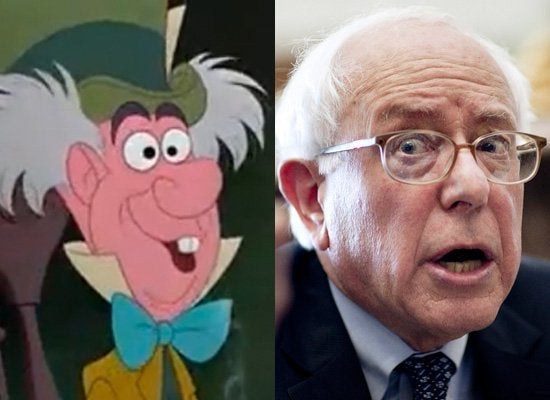 Politicians Who Look Like Disney Characters
Popular in the Community