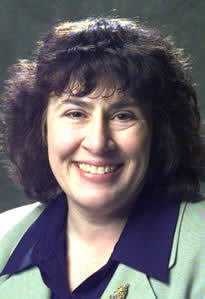 A Republican-dominated Kansas state board voted unanimously to grant permission to an anti-gay Democratic lawmaker to move into a church in order to pursue her reelection bid.
The Kansas Objections Board voted 3-0 Tuesday to allow Rep. Jan Pauls (D-Hutchison) to continue to declare a church that she and her husband, Ron, own as her legal residence to continue her reelection campaign. Pauls moved into the church after a panel of federal judges released new legislative districts that left her house in a district that was only 4 percent of her old district. The church -- which is not active -- sits in a district that contains most of Pauls' former district.
Members of the Kansas Equality Coalition -- which has long objected to Pauls' anti-gay positions -- brought the objection to Pauls declaring the new church as her residence.
The decision came as the Objections Board heard a series of objections to candidates who had filed to run for the state legislature. The board consisted of three Republican state officials -- Secretary of State Kris Kobach, Lt. Gov. Jeff Colyer and Attorney General Derrick Schmidt. Curtis said the GOP board did not take into account the fact that Equality Coalition was behind the objection to Pauls' move. She said since the formal objection came from a private citizen, and since organizations don't have legal standing to object in Kansas, the group was not considered a factor by board members.
"It sounded like there was no evidence presented that her living there was unlawful," Kay Curtis, spokeswoman for the Kansas secretary of state's office told The Huffington Post of the board's decision.
Thomas Witt, from the Equality Coalition, told KSN.com that he believed the board ignored the evidence he presented, which showed the church that Pauls has declared as her legal residence cannot serve as a home.
"The panel decided to ignore all the evidence that we brought in," Witt told KSN. "All the public records that show the property is commercial."
The Hutchison News reported that Reno County officials have declared the church as a residential property. Reno County Appraiser Lori Reedy said that certain parts of the county documents the church as a commercial property, but consider it largely residential. Pauls has said that she and her husband want to renovate the building.
Topeka insiders expressed surprise that Pauls declared the church as her residence and not the nearby duplex she owns that is also in the district.
Pauls did not return a message left for comment at her home.
Pauls has a history of pushing anti-gay legislation in the state, including writing the state's law prohibiting same sex marriage in the 1990s, and pushing a state constitutional amendment against same sex marriage. Last year, Pauls was behind a push to stop an effort to end the state's sodomy ban.
"She basically single handily yanked that out of the bill," a state legislator said on background of Pauls work on the sodomy ban. "The act of being gay is against the law, though the law is unconstitutional in the state of Kansas," the insider said.
Pauls has also pushed to prevent the state from adding LGBT to the Kansas civil rights code. Pauls said allowing the discrimination ban for LGBT individuals could weaken discrimination bans for other groups. She also worked to allow people to sue municipalities who pass local laws that could be against religious beliefs. During a forum earlier this year in Hutchison, she said the law would allow employers to continue to not hire gay employees if they have a religious objection.
"The question is, is personal belief as far as religion you have, shoud that be trumped by forcing people to support a lifestyle that they don't support with hiring," Pauls said about the religion bill. "Do you want to have someone in your house? In Lawrence you'd be compelled to rent to a group that shared an orientation that you didn't believe or didn't want."
REAL LIFE. REAL NEWS. REAL VOICES.
Help us tell more of the stories that matter from voices that too often remain unheard.
BEFORE YOU GO