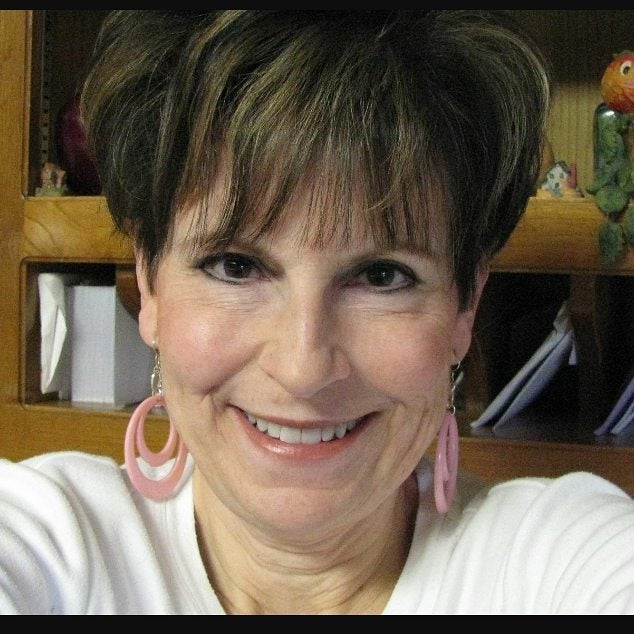 Her strong opinion about one news anchor's wardrobe earned her a social media dragging for the ages, but a contrite and Jan Shedd issued a heartfelt apology to the woman she body shamed on last week. After watching Dallas' WFAA traffic anchor on the morning show Daybreak, Shedd took to Facebook to vociferously hammer down on what she sees as exploitation. You read that, right! Jan Shedd believes that women in news are "forced" to wear tight dresses on camera. In the hour long interview via phone, Shedd recounted the newscast and moments that led to the infamous post with Terance Jackson of the Radio Therapy Network in Dallas, Texas.
"My beliefs have not changed, but I have come to see that what I did was wrong!" -Jan Shedd
Shedd issued a number of apologies for the many facets of her online commentary over the course of the interview and spoke at length to Jackson about the issue that touched off the now infamous post. Listeners and live viewers chimed in as Shedd explained her disdain with dress in the newsroom. She took issue with and even called out the late Roger Ailes, blaming him in part for the change in wardrobe and shift in "decency" in the respected industry. She felt that this trend would go away with Ailes' ouster at Fox, but it continued even at WFAA in Dallas. She invoked memories of legendary anchors like Bob Gooding, Murphy Martin, Iola Johnson and Tracy Rowlett comparing their wardrobe to that of their successors in the newsroom.
"...that's the channel 8 I remember..!" -Jan Shedd
Over the course of the conversation, Jackson explained to Shedd that her knee-jerk reaction was filled with race driven undertones used to subjugate black women everywhere, to which she was oblivious. The conversation even addressed inherent body typed and innate features that are debased on women of color but celebrated as beauty enhancements on other women. Jackson even mention Sarah Baartman, the South African woman satirized in European "freak shows" because of her waist size and buttocks. Shedd's message about wardrobe was never heard because of her language regularly used in criticism of women of color fueled her social media tirade. For her part in it all, Shedd is sorry and promises to think before posting again.
"I've been extremely concerned about the direction of western civilization and America in particular for a long time. I've watched it my entire adult life just degrade and decline and I believe that our country is going the way of Rome. And it has a number of components to it and one of them is society's absolute obsession with sex. More and more, things that used to be considered private are open for discussion...I just see it pulling us down. What I see happening a lot is advertisers and programs using sex to sell something...I feel that's what channel 8 is doing!" -Jan Shedd
Jackson's professorial demeanor transformed the studio to a classroom as he informed Shedd that much of what has shaped her viewpoint is steeped in systemic racism. The assertion that she "doesn't see color" was nullified in the case of criminal activity, Obilor would have been described based on the appearance of her skin and features, to which Shedd agreed. In what seemed to be cathartic encounter, Shedd profusely apologized to Obilor and apologized that her post was taken out of context. She wants the attention on news directors and station owners. According to Shedd, her angst was and still is pointed at the form fitting wardrobes in news rooms across the country. Contritely, she confessed that using Obilor's picture and commenting on her dress size should were out of line and attributes it to the rounds of backlash she endured over the weekend.
Many of the comments on the Facebook Live video were in favor or Obilor and many of them held Shedd's feet to the fire. "Stop playing the victim" " Does she realize that fashion has evolved over the last 50 years?" "Girl, Bye!" and one that summed up the dissent from Obilor's supporters: "The fact that she thought she had the right to say what she said is very much a racial issue!" Shedd has emerged to boldly face the music but the public still seems unready to hear her out.
A live radio show is incomplete without callers and the two incoming calls following the interview seemed to agree with Shedd in regard to dress. Both callers opined that women in the newsroom are "oversexualized" and even feel that some female news reporters are "exploited" by wearing form fitting clothes in the newsroom and behind the anchor desk.
Chalk it up to culture...age, region, race...those demographics will almost always provide a stark contrast in opinion. For one Dallas woman, she has discovered just how strong opinions and their unintended consequences can be. For that, Jan Shedd is sorry! Now that Shedd is talking, it's probably a great idea that more of us follow suit! How much of our lives are shaped by our existence in the microcosm of our community? Simply put we need to get out more, smile more, meet new people, read more and even express more. How else will you learn what you don't know? A colloquialism shared in my community is a simple one: "You don't know what you don't know!" and Jan Shedd is at the beginning of a series of lifelong lessons!
Though her apology was by phone on the show today, Shedd does hope to apologize to Obilor in person if possible. Before ending the interview, she told Jackson that she declined an interview with Good Morning America in favor of the radio interview by phone in Dallas. She does hope to speak to other news outlets should they come calling. But for a controversy that began in Dallas, Shedd obviously feels that the apologies should as well.
Calling all HuffPost superfans!
Sign up for membership to become a founding member and help shape HuffPost's next chapter
This post was published on the now-closed HuffPost Contributor platform. Contributors control their own work and posted freely to our site. If you need to flag this entry as abusive,
send us an email
.