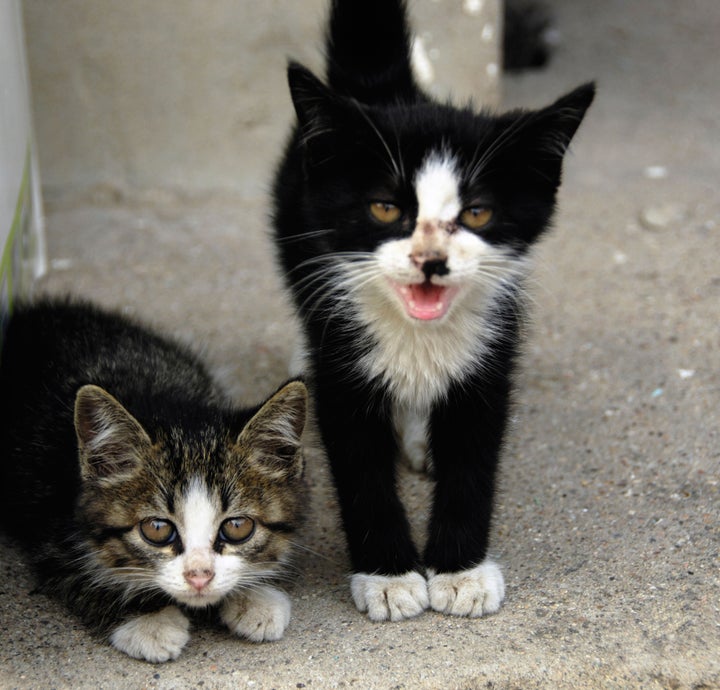 When the FBI couldn't build a solid case against Al Capone on racketeering charges, the IRS famously nailed him on tax evasion.
Conversely, after the IRS lost its case against large-scale cat rescuer Jan Van Dusen, it was local authorities who finally nabbed her for cruelty to animals.
At issue are the nearly 100 cats--most of them former strays--that the 60-year old Oakland resident had taken into her care. When, stemming for a series of complaints from neighbors, animal control officials raided Van Dusen's 1,500 square foot home late last October, they discovered 93 cats and two dogs--many of whom where stricken with a litany of ailments ranging from parasite infections to severe malnutrition. Sixteen of the animals were deemed terminally ill and had to be put down, while the rest were put up for adoption earlier this month.
Van Dusen has been charged with one felony count of animal cruelty, which could land her a $20,000 fine and up to three years in jail. However, she has plead not guilty and pledged to use all nine of her lives fighting the charges.
"I was so angry when they took the cats. I couldn't believe it. Most of the cats were in good shape, and a lot of them were my personal pets. They had no right to take them." she told the San Francisco Chronicle. "Things were mostly under control. They killed some of my favorites, which they had no right to do."
Van Dusen first made headlines last year when her attempt to write off $12,068 in expenses used to care for her cats pitted her against the IRS when the agency denied her claim, saying that expenses were personal and therefore not tax deductible because she lacked letters acknowledging the deductions from the non-profit, Fix Our Ferals, where she regularly volunteered.
The former family law attorney took the IRS to court and won the right to deduct the vast majority of her animal care costs.
"Those of us who do animal rescue think of it as an avocation. It is not a hobby; it is more of a calling. It is definitely community service," Van Dusen told ABC News. "We go places where it is scary to be, and talk to people who are scary to talk to, to try to turn things around so that the animals are safe. If you are crazy, you cannot be effective. You need all of your faculties for this work."
Van Dusen's case goes before Alameda Superior Court on January 23.
Update: According to a signed declaration by Dr. Rene Gandolfi, the Castro Valley veterinarian and co-founder of Fix Of Ferals who examined the animals rescued from Van Dusen's home on behalf of the Alameda County Public Defender's office, none of the 79 cats she examined appeared to be emaciated at the time they were taken in by Animal Control.
Related
Popular in the Community