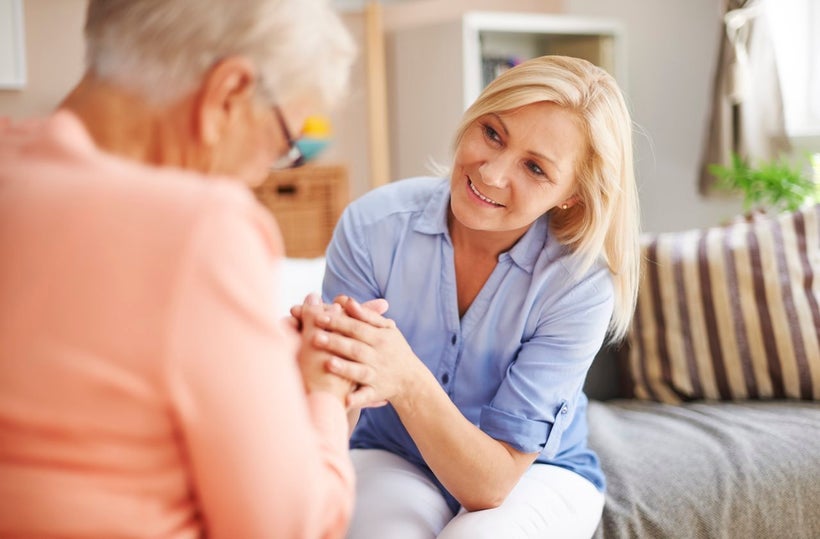 Jane Addams is considered the mother of social work because she changed its meaning from one of affluent volunteers paying a friendly visit to a family in need to a professional and credentialed occupation of integrated care—including care of the spirit—for people who needed a lift up from poverty. They needed jobs, yes, but Addams believed they needed instruction in language, health care, child care, proper nutrition, education, and playgrounds, in order to develop their lives. (Among her many leadership roles, she served as first vice president of the Playground Association of America.) Early on Addams understood the connection between environmental justice and social reform, that government and business needed to pay attention to disease and the environment. Working with the Chicago Board of Health she campaigned against sweat shops, the exploitation of minors in factories and for better working conditions.
I was reminded of Addams by David Brooks recent column, "The Jane Addams Model," in The New York Times. He wrote, "These days everything puts me in mind of Jane Addams. Many of the social problems we face today—the fraying social fabric, widening inequality, anxieties over immigration, concentrated poverty, the return of the cartoonish hyper-masculinity, are the same problems we faced 130 years ago."
Social work grew up alongside public health in the early 20th century, when social workers partnered with doctors to combat sexually transmitted diseases and other infectious diseases to improve maternal/child health in settlement houses. Today the majority of social workers in the U.S. work in health care settings--hospitals, hospices, or home care. Because of our aging population, it is one of the fastest growing professions in health care. Working in concert with doctors, nurses, chaplains and allied health professionals, social workers sensitize other health care providers to the social and emotional aspects of a patient's illness. Social workers are part of the interdisciplinary teams in many hospitals and medical centers. Addams understood this same philosophy. While doctors can treat the disease, who is actually healing the person—a human being with concerns and fears. Her approach to caring for immigrants and poor workers was not just providing food and shelter, but caring for their spirit.
During a trip to London in 1888, Addams visited Toynbee Hall, considered the world's first settlement house. This was a community of university men who lived and worked among the poor people. Addams, who was well read and wanted to be of use at a time when women were not encouraged to find a profession, had found her calling. She established Hull House in Chicago the following year.
Born into a wealthy family in 1860, Addams had her own physical and emotional crises that helped develop her empathic nature. She suffered the loss of her mother when she was two and then a bout with tuberculosis left her with a spinal deformity. Surgeons were eventually able to repair some of the damage, but she remained physically frail. She understood poverty of the spirit, as well as the importance of family in overcoming obstacles. She was close to her father and sisters. When her father died, Addams used her inheritance to establish Hull House in 1889 in a rundown former mansion in an industrial neighborhood of Chicago that had belonged to Charles Hull. With her friend Ellen Gates Starr, Addams made Hull House a big family home, where each resident was unique. Three ethical principles were established: teach by example, practice cooperation and social democracy. At a time when most efforts to aid the poor were linked to religion, Hull House was secular. While Addams rarely mentioned her own faith directly in her public speeches and written work, it informed and motivated every social and political act she made and how best to live the work to which she dedicated herself with a deep, humble, and persistent concern for the poor and disadvantaged.
One of the first things established at Hull House was a day care center, something that had never before existed. There was also a night school for adults, a forerunner of continuing education classes offered by many colleges today. There were clubs for older children, a public kitchen, an art gallery, a gym, a girl's club, a bathhouse, a book bindery, music school, drama group and a theatre, library, and more. Eventually, Hull House took up an entire block. By 1900 the U.S. had more than 100 settlement houses.
Addams was the first woman president of the national conference of charities and corrections, later the National Conference of Social Work. She was the first charter member of the American Sociological Association founded in 1905, and a charter member of the NAACP. In 1931, she along with Starr, her partner in Hull House, won the Nobel Peace prize. The Jane Addams College of Social Work was established at the University of Chicago.
Addams philosophy about whole person care, reminds me of another social worker who changed the world, Dame Cecily Saunders, considered the mother of palliative care. Saunders (1918 to 2005), was also a nurse, and eventually a physician. She started the hospice movement in England, bringing the importance of palliative care in modern medicine.
REAL LIFE. REAL NEWS. REAL VOICES.
Help us tell more of the stories that matter from voices that too often remain unheard.
This post was published on the now-closed HuffPost Contributor platform. Contributors control their own work and posted freely to our site. If you need to flag this entry as abusive,
send us an email
.