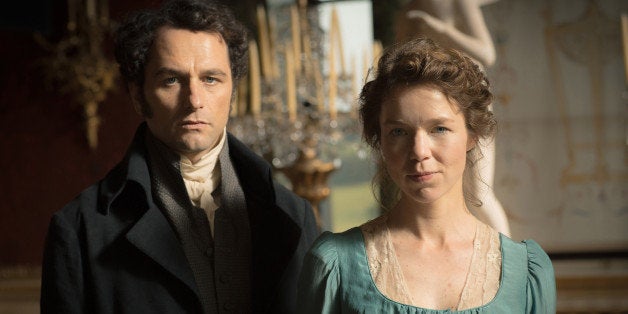 Here's a great fan-fiction scenario you can have for free: Finn Polmar from "The Good Wife," Clara Oswald from "Doctor Who" and Philip Jennings from "The Americans," are caught up in a murder mystery set in and around a gorgeous English country house. Just for fun, let's say that events play out in the early 19th century.
I would pay good money to read a story like that, but I don't have to, because "Death Comes to Pemberley," a two-part miniseries that begins Sunday on PBS, scratches those itches. I found it enjoyable even though, I'm sad to say, the actors known for the characters listed above play entirely different people in this adaptation of the P.D. James mystery novel, which was a sequel to "Pride and Prejudice."
"Pemberley" is TV as comfort food: If you are like me and your self-soothing strategies include "sit down with a nice cup of tea and watch U.K. actors crush a well-appointed period piece," this drama might be right up your elegantly landscaped alley.
If it wasn't clear by now, I am almost always in the tank for fare of this kind. Country-house dramas and period pieces are a lifelong addictions that can be very hard to shake (witness my continued loyalty to "Downton Abbey," even though it frequently makes me want to fling a vase at my TV screen). If men in waistcoats and ladies in empire-waist dresses are really not your thing, "Pemberley" is not so exceptional that I feel compelled to make the case that non-waistcoat fans really must watch it.
No, this is for people who enjoy solid Jane Austen (and Austen-adjacent) adaptations and other fare of that kind. "Death Comes to Pemberley" is exactly what I expected it to be: A pleasingly executed diversion featuring capable and textured performances from actors in key roles.
Whoever cast this production knew exactly what they were doing, even if it wigged me out a bit to see the bad guy from "Happy Valley" as one of the romantic leads (and speaking of wigs, the lawyers and judge in "Pemberley" wear some real beauties. In case you had any doubts on this score, Englishmen who wore legal wigs in the Jane Austen era were not messing around.)
But I digress. My point is that Matthew Rhys and Anna Maxwell Martin are not only fine actors in their own right, they are perfectly matched in this piece. They're both terrific at conveying the interiority of a character: Both know exactly how to calibrate their faces to register the tiniest changes in emotional temperature, and both have an innate intelligence and empathy that helps inform their restrained, watchful and sometimes waspish characters.
The intelligence of the casting and the subtle diligence of these actors help smooth over some of the problems on "Pemberley" (there are flashbacks that are awkwardly inserted and the pace can be a tad too languorous). But what makes the thing work, in general, is that Martin and Rhys don't seem burdened by the fact that they are playing Elizabeth Bennet and Mr. Darcy of "Pride and Prejudice," two of the most legendary characters in the canon of Western literature. They wear the characters lightly, and the actors approach the Darcys as if they are flawed, well-intentioned people whose inherent wariness means they have to work at their relationship.
I've seen a lot of Darcys in my time and Rhys may be the best: His version of the man is arrogant and impatient, but as he does so beautifully on "The Americans," Rhys shows that his character feels things deeply but has a hard time expressing those emotions. As for Martin, I'm a longtime fan of hers and loved her impeccable work in "The Bletchley Circle" (shoutout to the three other Americans who watched that show as well). Martin does a terrific job of conveying Elizabeth's fortitude in dealing with the challenges of an enormous household, and she ably conveys Elizabeth's fear that Darcy may regret his choice of spouse whenever members of her family hove into view.
Speaking of Lizzie's family, Jenna Coleman does a creditable job of making the flighty, selfish Lydia Bennet amusing and even, occasionally, understandable, and as the despicable Wickham, Matthew Goode has a lot of fun playing a dashing bad boy. Even if the second half of "Pemberley" does turn into "Ye Olde Law & Order," Goode and fellow cast members Trevor Even and James Norton turn the trial of Wickham into a moderately enjoyable spectacle.
Courtroom scenes aside, is "Pemberley" a chance for period-piece lovers to watch women in Empire-waist dresses float down the gorgeous stairways of a stately home? Yes, and what of it? Those images are a balm for the eyes, and the spine of James' crime story is sturdy enough to give the excellent cast something to work with.
There's a deeper layer as well, for those inclined to look for it. "Death Comes to Pemberley" is, at times, a meditation on the baggage that people bring into their marriages once the "happily ever after" has ceded pride of place to day-to-day reality. If that "reality" takes place in a fantastical landscape of polished coaches and top hats, well, what's wrong with that?
"Death Comes to Pemberley" airs Sunday, Oct. 26 and Nov. 2, on PBS (check local listings for times).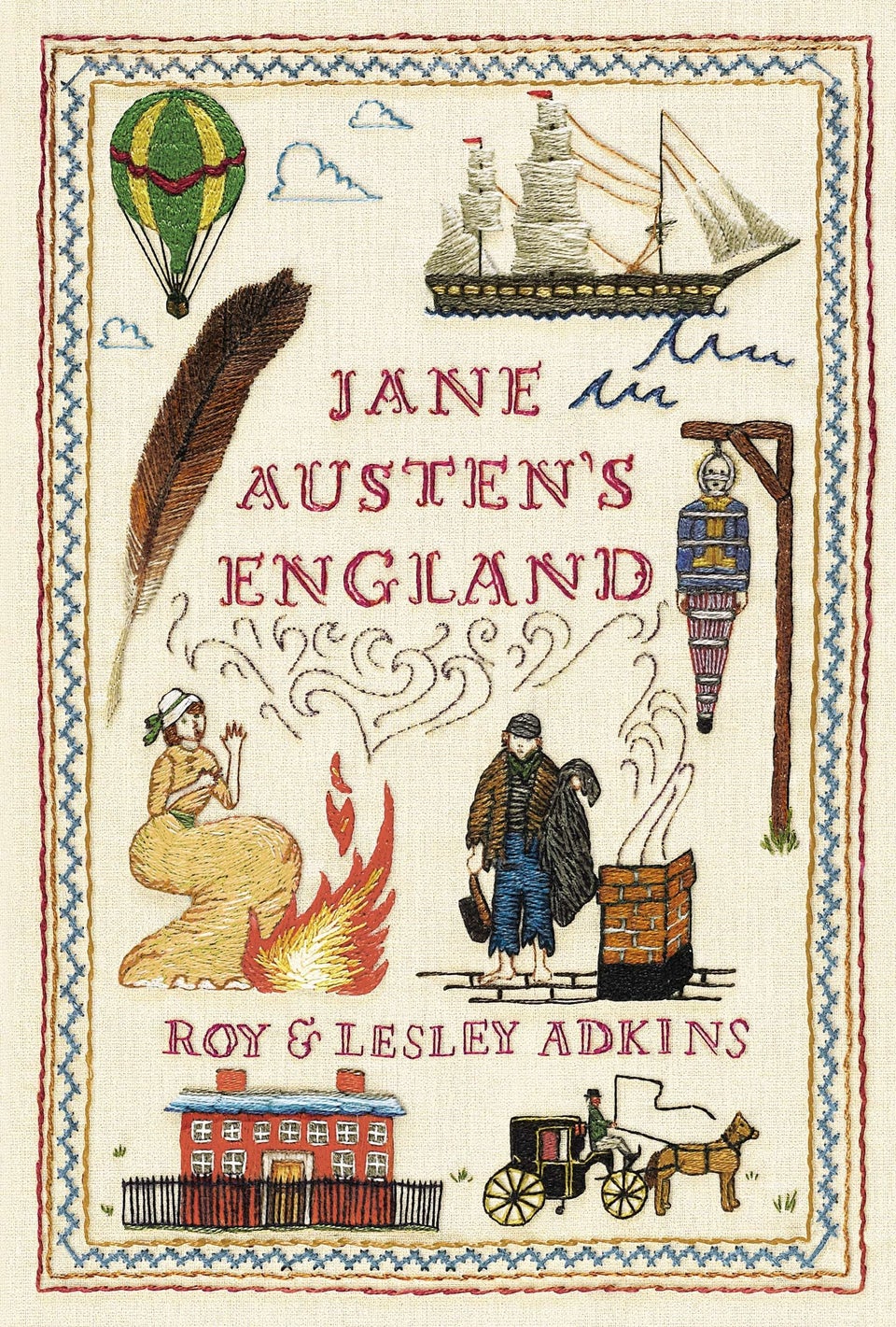 10 Essential Books for Jane Austen Lovers
Popular in the Community