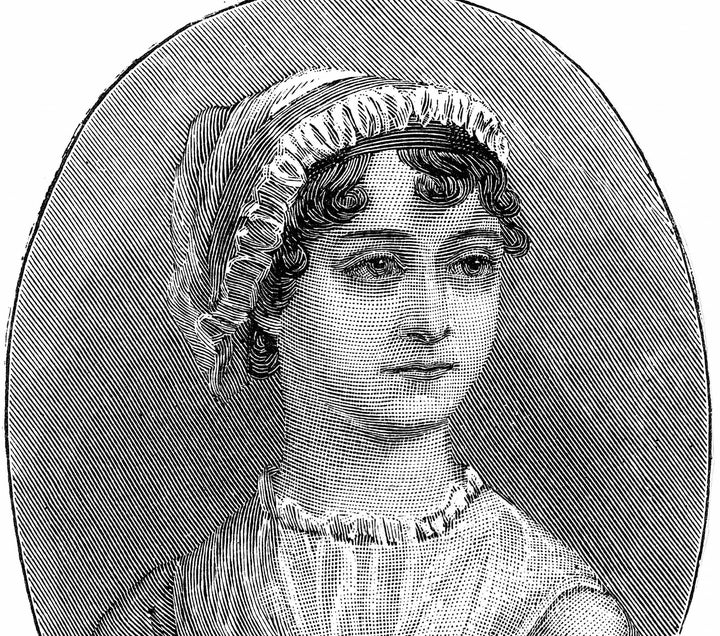 Life as a Jane Austen fan can be, occasionally, infuriating. Male classmates deride her as subliterary fluff, pop culture uses her as a shorthand for romance novels, and, for women, professing to love her turns you into a cat-possessing cliché. The latest insult, however, is the most egregious yet: Alt-right thinkers have appropriated Austen as a symbol of white nationalism, according to a Chronicle of Higher Education article by Nicole M. Wright.
Wright, an assistant professor of English at the University of Colorado at Boulder, noticed an Austen cameo in a Milo Yiannopoulos speech in January. "As a Victorian novelist might have put it," she quotes him, "it is a truth universally acknowledged that an ugly woman is far more likely to be a feminist than a hot one." Amusingly, Wright points out, Yiannopoulos, an alt-right "fellow traveler," was incorrect about Austen's era: the Regency-era author died some 20 years before the Victorian period commenced.
More to the point, however, is that Yiannopoulos is not being very careful with his references. The "truth universally acknowledged" in Austen's Pride and Prejudice, that "a single man in possession of a good fortune must be in want of a wife," is delivered with gentle sarcasm, not earnestness. In parodying the language of philosophical treatises, the author mocks the very simplistic assumption she's putting forth.
Austen's scathing wit, often directed at the shallow societal mores of her time, is often overlooked, so it's little surprise that alt-righters would take superficial and misguided lessons from her work. Diving deeper into the overlap between the author and the alt-right, which is by no means new, Wright found several standard interpretations of Austen's significance in a variety of alt-right forums she perused: "1) symbol of sexual purity; 2) standard-bearer of a vanished white traditional culture; and 3) exception that proves the rule of female inferiority."
Given that Austen wrote marriage-plot novels set in the early 19th century, when chastity and advantageous marriages were middle- and upper-class women's primary objectives, she's easily appropriated as a symbol of premarital abstinence and valorization of traditional marriage. Jane Austen girls don't hook up, they settle down; they don't forge their own way, they build their lives around husbands. In a novel such as Emma or Mansfield Park, the casts are nearly, if not entirely, white, and their social encounters are governed by clear hierarchy and a shared culture.
Though absurd, the deployment of Austen to argue for the idyllic nature of an all-white, patriarchal state makes sense. Using white women as justification for egregious racism is one of the oldest tricks in the bigot's book, a way of arguing that discrimination and violence against non-white people is necessary to protect fragile white women's safety and purity. As perhaps the single most famous woman writer in Western history, Austen and her heroines are easily turned to this purpose. "Of course the one female author who has name recognition on par with Shakespeare is the one who gets dragged into debates like this," Juliette Wells, an associate professor of English at Goucher College, told The New York Times.
Literary critics can and have critiqued Austen for the whiteness and apparent conventional morality of her novels, but the case is by no means simple. As biographer Paula Byrne argued in 2014, there's substantial textual evidence that Mansfield Park obliquely but pointedly condemned colonial slavery and anti-black racism. In her unfinished novel, Sanditon, a West Indian heiress described as "half mulatto" appears yet never speaks; however, she is presented as a highly eligible maiden.
To use Austen as an alt-right icon, these thinkers must either read the author's work poorly or not at all, relying on our cultural association of her work with chaste courtship, romantic marriage, and overwhelmingly white British society to imply an endorsement of those values. In fact, white nationalists would do well to realize, her work has endured largely because it cleverly and subtly skewered them.
Related
Popular in the Community