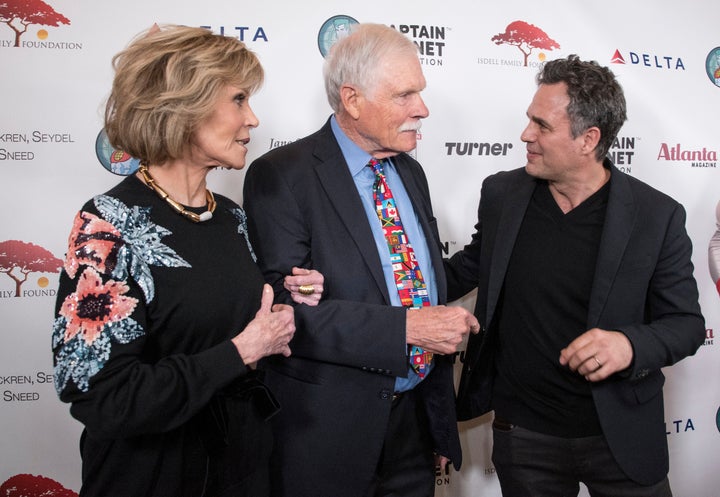 Ted and Jane are together again! This time the two walked the "green" carpet as friends while supporting Turner's Captain Planet Foundation benefit gala in Atlanta on Friday, December 8. The annual event recognizes environmental stewardship and raises funds for student learning projects across America. Turner, 79, and Fonda, 80, divorced in 2001 after ten years of marriage, but the ageless pair appeared to be in good spirits as they posed for photos with the gala's award recipients. Although they are no longer romantically involved, both still share a passion for conservation, eco-innovation, and education. (Fonda also works with her own separate nonprofit, the Georgia Campaign for Adolescent Power and Potential, and raised money for its programs as part of her star-studded 80th birthday party, also held in Atlanta, on December 9.)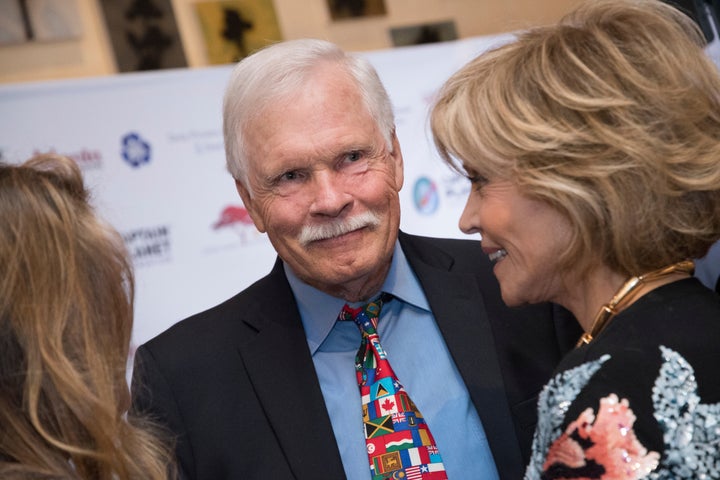 The Captain Planet Foundation gala kicks off Atlanta's holiday party season in style each year by honoring world-renowned environmental activists and change-makers. Mark Ruffalo, actor (currently filming "Avengers: Infinity War" in Atlanta), filmmaker, environmentalist and climate change activist, received the 2017 Superhero for Earth award for his dedication to renewable energy transformation; Joel Sartore, well-known animal photographer, conservationist and founder of the National Geographic Photo Ark, received the 2017 Exemplar award for his tireless commitment to documenting the planet's biodiversity; and Ta'Kaiya Blaney, 13-year-old actor, singer and environmental activist received the 2017 Young Superhero for Earth award. CNN anchor Christi Paul emceed.
Based on the critically-acclaimed animated TV series "Captain Planet and the Planeteers," CPF was co-founded in 1991 by Turner and producer Barbara Pyle. Since then, it has played a critical role in helping to ensure that the next generation of business leaders and policy makers are environmentally literate citizens who leverage technology and information to manage and protect the land, air and water. CPF has brought together public agencies, non-profit organizations, corporations and foundations to help youth develop into environmental stewards and active global citizens: individuals who think critically and collaborate nationally and internationally, in projects that benefit their health, schools and communities.
CPF is a grant-making foundation that has funded over 2,100 hands-on environmental education projects with schools and non-profits that serve children in 50 U.S. states and 26 countries. In addition to its Grants Program, the Captain Planet Foundation also operates Project Learning Garden, with more than 340 school gardens in metro Atlanta and across the lower 48 states; Project Hero, which is challenging kids to save endangered pollinator species in Georgia, California, Colorado and Texas; and the Institute at CPF, which is training Georgia educators in science-based outdoor learning strategies and lessons.
For more information about the Captain Planet Foundation, click here.
Related
Popular in the Community