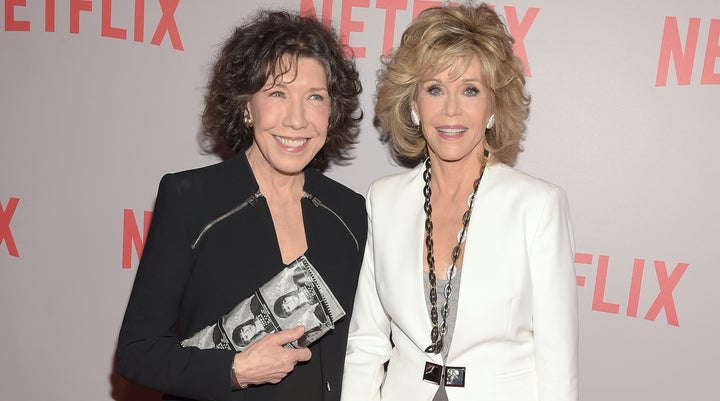 Dreams really do come true: Jane Fonda sells merchandise with her 1970 mugshot on it.
Alongside her famous workout videos and some of her films, fans can buy mugs, shirts and even a clutch with Fonda's mugshot on it on the actress' website. (Though the clutch is currently out of stock.)
In the epic 1970 mugshot, Fonda sports a stylish retro haircut and is holding her fist up in what looks to be a sign of resistance.
According to a 2009 essay from Fonda, the actress was on a speaking tour for an anti-Vietnam War campaign in 1970. She flew into Cleveland, OH from a speaking engagement in Canada when airport security searched her luggage and found multiple bags of vitamins that they thought were drugs. She was arrested for drug smuggling, but after the vitamins were tested she was released and the charges were dropped.
"I told them what [the vitamins] were but they said they were getting orders from the White House ― that would be the Nixon White House," she wrote. "I think they hoped this 'scandal' would cause the college speeches to be canceled and ruin my respectability."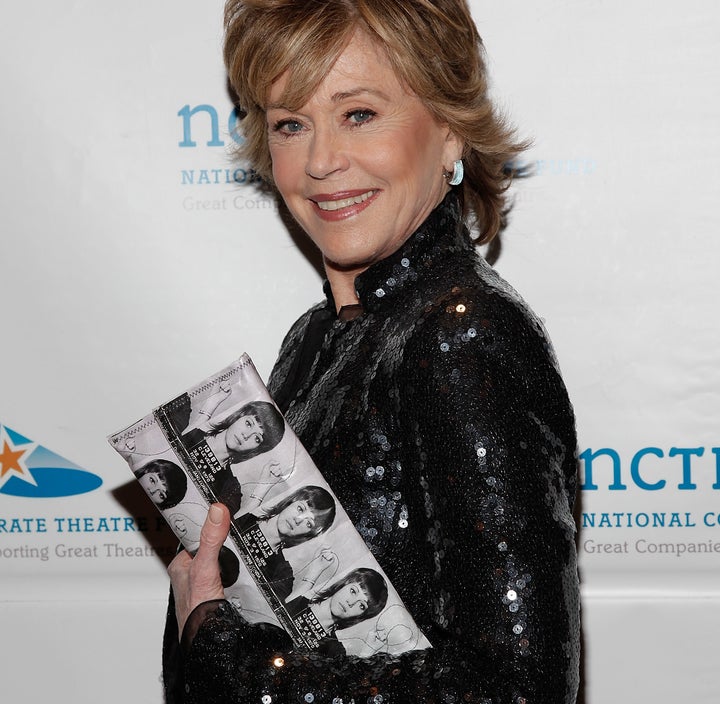 The 79-year-old actress is well known for her political activism, spanning back to the 1960s and 70s where she protested for civil rights, women's rights and against the Vietnam War. Today, the icon still speaks up for what she believes in ― she's involved in #NoDAPL and attended the Women's March in January.
Take a look at some of the awesome swag below.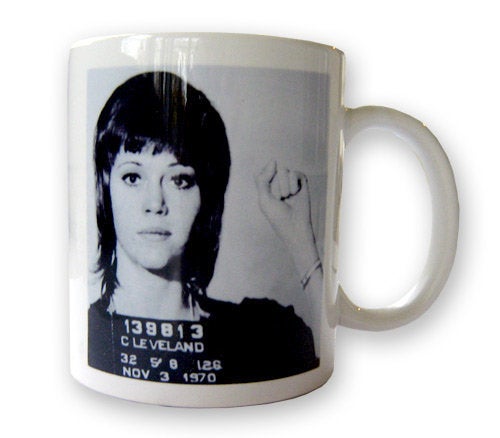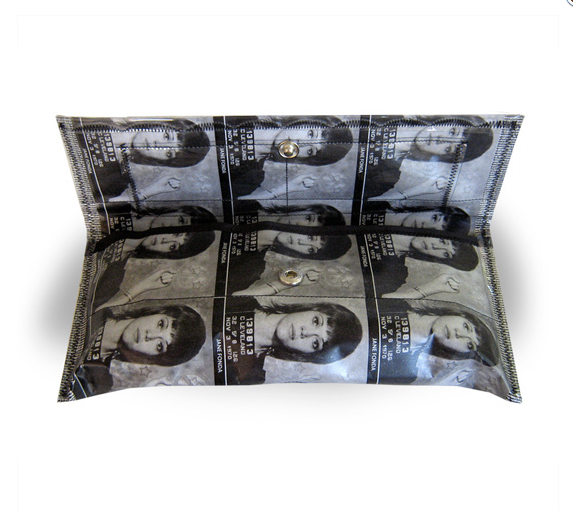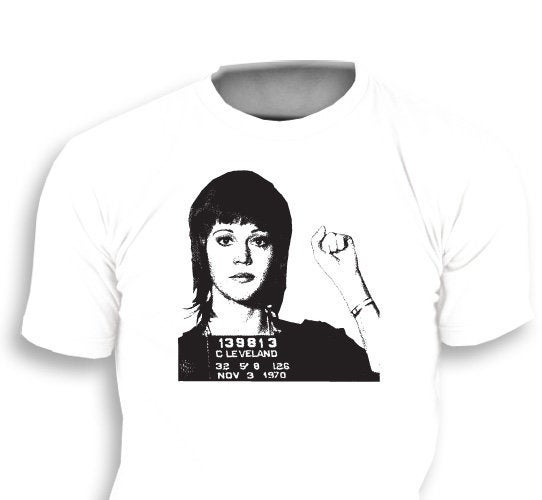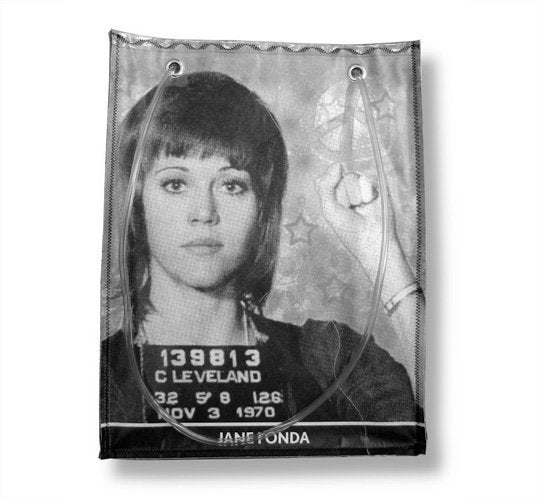 While the coveted clutch is already sold out, everything else is still in stock. Head here to get some awesome Jane Fonda mugshot merch.
Popular in the Community