"As I started getting older, I realized, 'I'm so happy!'" Fonda said. "I didn't expect this! I wasn't happy when I was young."
What's behind the happiness and empowerment many women encounter as they get older? "We have nothing to lose!" Fonda said, making older women "the most dangerous on the planet."
There wasn't a topic Fonda and Couric didn't cover, from Fonda's new hip and knee and strained relationship with her father, Henry Fonda, to her secret struggle with bulimia and the importance of having intimacy in your life.
"Real love and intimacy can be much more possible when you're older," she said, though she's said she'll "never" get married again after going through three divorces. "It makes me feel suffocated," she explained.
"The minute I saw that name, [I said] 'Something is happening in my body right now... This could be fun!' I went to LA to get a new knee and I got a new lover!" Fonda said. "I'm 75, I want to give people hope!"
To hear Fonda talk about what happens when you reconnect with a past lover, watch the video above.
Before You Go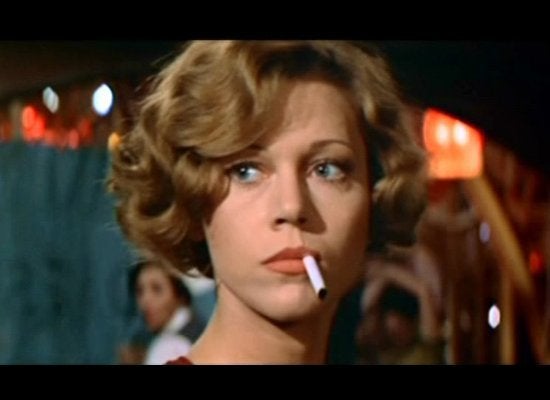 Jane Fonda
Popular in the Community