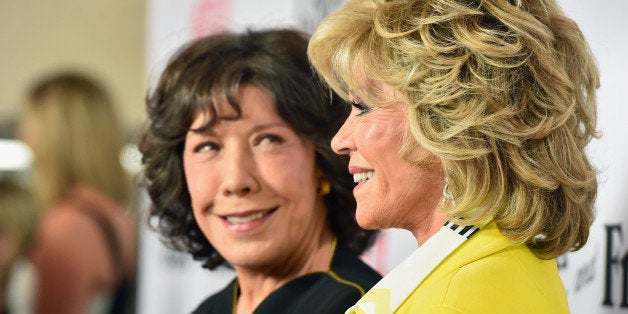 "One of the tenets of feminism is that we shouldn't give up who we are, or feel that in order to be OK in life, we have to be attached to a certain kind of man. I can say that because that was how I lived for a long time," Jane Fonda told The Huffington Post on Thursday in Los Angeles. "Oh my god, if I'm not married to some alpha male, then I'm not valid."
Fonda's longtime friend and co-star on Netflix's upcoming "Grace and Frankie," Lily Tomlin, jumped in. "You can be committed in a marriage or to a person, but you have to have enough of your own freedom that you can step away and save yourself," she said.
"Feminism doesn't mean that you're against men or that you're some angry bra-burner. In fact, I don't think they really did burn bras," Fonda said. (Pro tip: that whole "burning bras" thing is indeed a myth.) "Feminism is nothing less than saying I want to be a whole human being with equal rights and equal opportunities," she continued.
"And you want it to be about men as well," Tomlin added. "It should be about the whole species."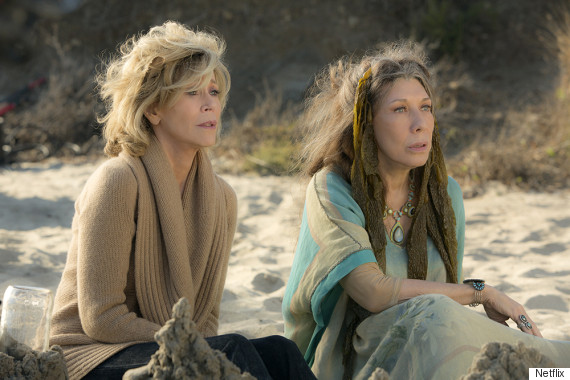 Sitting side by side in chairs at the London Hotel in West Hollywood, Fonda turned to Tomlin: "Most of our male friends are feminists, right?" she asked, and then paused, adding, "Well, not my ex-husbands." Tomlin threw her head back with laughter.
Fonda and Tomlin, who are 77 and 75 respectively, say they feel lucky to star in a show with roles written specifically for them -- especially since leading roles for older women are sadly few and far between.
In "Grace And Frankie," Fonda and Tomlin play two women whose longtime husbands announce they want divorces in order to get remarried -- to each other. The two women's lives are turned upside down, and despite their many differences, they end up supporting each other in unexpected ways.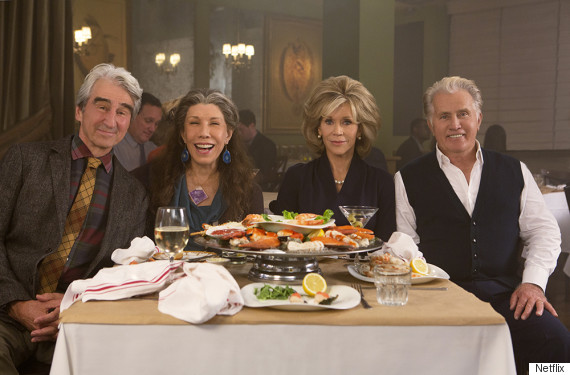 Fonda said her character, Grace, is a woman who is defined by externals, like being married to the right man and playing golf, a sport Frankie (played by Tomlin) knows Grace hates.
"Frankie is the person who begins to teach me to be who I really am. To stop lying about who I am in order to try to keep a guy," Fonda said. "That's an important issue for women. I'm not the only one who has tied myself in pretzels to try and keep a man."
They also touched on the importance of female friendship, a theme that comes up often in "Grace and Frankie."
"A lot of women have no idea how important their friendships are," Tomlin said.
"The fact is, women much more than men can have extremely intense and profound relationships. The older you get, the more you realize it," Fonda added.
Tomlin said she remembers a time when it was common for women to not earn their own wages: "My own mother didn't work until I was about 12 years old and she went to work as a nurse's aid in the hospital. Before that, my dad would dole out about $40 a week from his paycheck."
Pointing out that there are still women who don't earn their own money, Tomlin said, "I think you have to pay wives who stay home and are homemakers. It's a big heavy job to do that."
Fonda agreed. "People should be paid for doing work like that. And all of us should encourage our daughters to be capable of earning their own money. Because you never know what can happen. All females should grow up with job skills."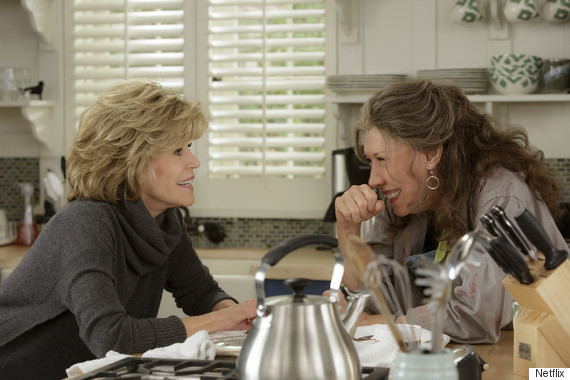 Watching Fonda and Tomlin interact, it's clear that their connection runs deep. They're a natural comedy duo, too. They are longtime friends who support one another's social causes and finish each other's sentences. And when it comes to feminism and female empowerment, their beliefs also line up.
The prospect of Hillary Clinton becoming the United States' first female president brought smiles to both of their faces.
"We both think that it's perfectly possible and maybe even probable. Although it's not good to make it look like it's inevitable," Fonda said of Clinton.
"I think we are all going to have to work hard and make sure we show up and vote. But it would sure be good. Maybe that would lead to equal pay -- wouldn't that be nice? It's about time."
"Grace and Frankie" airs May 8 on Netflix.
Before You Go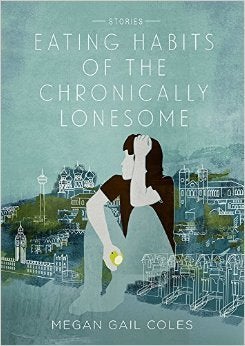 14 Books For Women This Spring
Popular in the Community