At 77, Jane Fonda is still looking great, feeling fit and having the "best sex" of her life. The actress is known for her iconic -- and pretty sexy -- workout videos, but surprisingly, exercise isn't among the things she credits with helping her feel young and vibrant.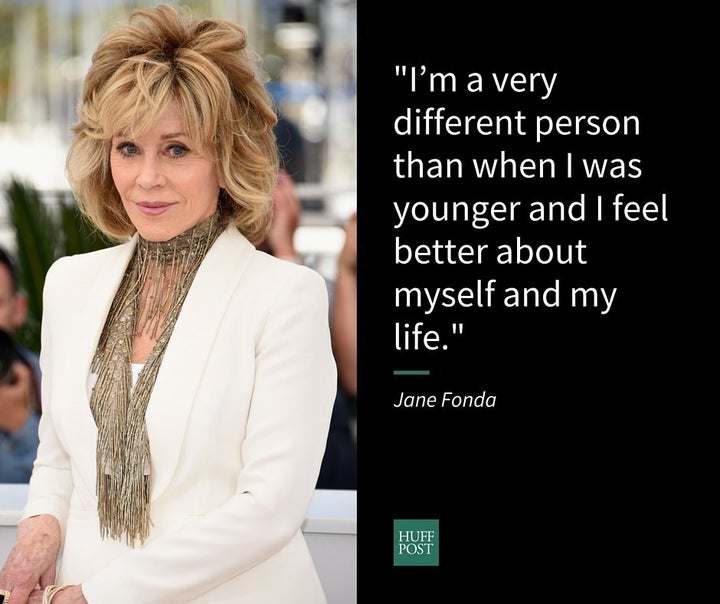 She chatted with the Los Angeles Times recently and revealed her keys to staying young -- both inside and out. 
"Spiritually and energetically, I feel younger than when I was 20 and 30," Fonda said. "It all has to do with attitude and how you see life ... I wasn't happy back then when I was 20 and 30; I was depressed. Now I see my past, and I see a future -- and I feel like it's going to be a good one."
She also added that having a passion and remaining curious about life are keys to staying young at heart. 
Fonda clearly has followed her own advice, keeping her career going strong for several decades. She's most recently starred in the Netflix series "Grace and Frankie" alongside fellow Hollywood veteran, Lily Tomlin. And she was just nominated for a Golden Globe for her performance as an aging actress in "Youth."
It seems her time is truly the present -- not the past. Though chronologically she might be pushing 80 (she turns 78 later this month), Fonda keeps iterating that she's having the time of her life. She recently told Variety that she even feels younger now than she did as a teen. "With age, two-thirds has to do with spirit, your soul," she said. "I'm way happier now, and I'm way younger now ... The 'good old days' were pretty bad for me. The real good old days are now."
PHOTO GALLERY
Jane Fonda Quotes
REAL LIFE. REAL NEWS. REAL VOICES.
Help us tell more of the stories that matter from voices that too often remain unheard.