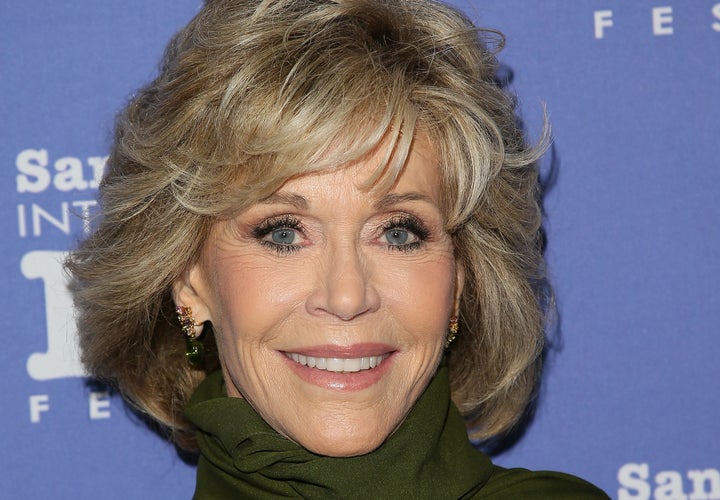 Jane Fonda has never shied away from talking about sex -- and that's something that hasn't changed even as she's gotten older. The 77-year-old actress and longtime sex symbol says that although society's grown more open about sex, there's still something most people need to be educated on. 
"Just because you've reached a certain age, it doesn't mean you no longer have a sense of sexuality," Fonda told Germany's Meins magazine recently. "I'd love to break through this taboo."
Fonda herself has worked to shatter the myth, talking about her sex life in her seventies. "I have never had such a fulfilling sex life," Fonda said in 2012, speaking about her relationship with boyfriend, Richard Perry. "Often, when we make love, I see him as he was 30 years ago."
In addition to her famous fitness videos, Fonda is an author, and has spoken openly about sex in her books. In her 2012 book, "Prime Time," Fonda offered dozens of tips on how to make the most of an evolving sex life as we get older, addressing issues older people face in the bedroom. 
"At my age, even sex has to be planned!" she told Meins magazine. "Men have to take certain pills at the right time -- otherwise it's not going to work!"
Fonda pointed out that the older population is growing, making it more important to talk openly about such issues. In a 2011 interview, Fonda said the taboo of older people having sex will diminish thanks to this aging population. "After all, baby boomers think they invented sex, you know? Their knees and hips will go before their sex [drive] will."
PHOTO GALLERY
Jane Fonda And Lover Richard Perry
REAL LIFE. REAL NEWS. REAL VOICES.
Help us tell more of the stories that matter from voices that too often remain unheard.