The Oscar winner spun awkward daytime TV into internet gold on Wednesday when Kelly asked about her plastic surgery history during a segment with co-star Robert Redford about their new movie "Our Souls At Night."
Fonda was having absolutely none of it and pivoted away from the question harder than audiences do when they see "Megyn Kelly Today" on TV.
"We really want to talk about that now?" Fonda replied to Kelly's poorly-timed line of questioning.
Fonda's press tour for the film wasn't over, however, so she was, of course, asked about the viral moment the following day.
"Given the fact that we don't have a lot of time and Bob is right here, it's a weird thing to bring up — whether I've had plastic surgery or not," she told ET Canada about her appearance on "Megyn Kelly Today." "I have, and I've talked about it. Seemed like the wrong time and place to ask that question."
Odds are Fonda will likely never return to the morning talk show, but we'll always have this reaction GIF.
Before You Go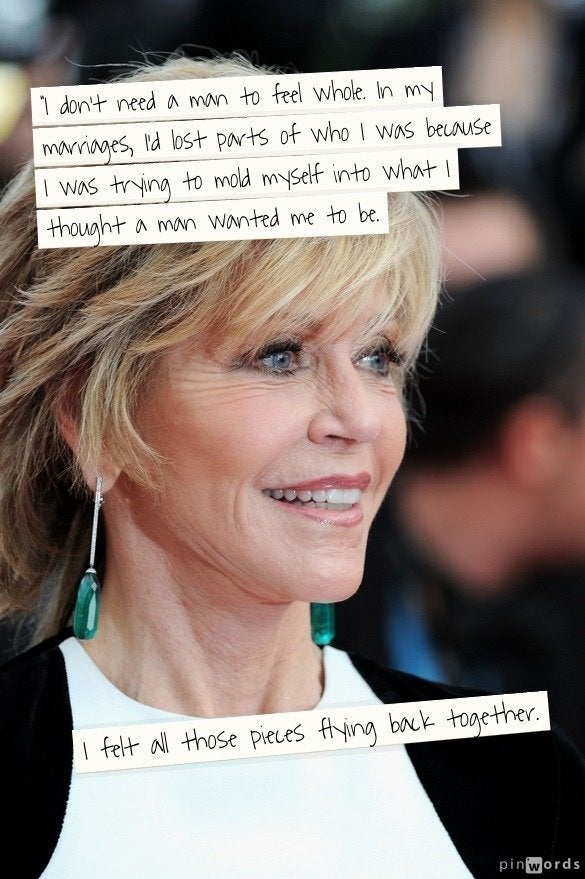 Jane Fonda Quotes
Popular in the Community