Jane Fonda has had plenty of memorable roles, but her biggest performance ever was one she had no faith in. On "Late Night," she said she was certain that her 1982 fitness video, "Workout: Starring Jane Fonda," would be a huge flop.
"Well, I knew no one that owned the thing to play a videotape," Fonda said. "Nobody did. There was no video industry. It was too much money. And I thought, 'Oh, they'll pay me some money and I'll do it,' and I don't know."
But then the tape turned into a bona fide sensation, going on to sell 17 million copies -- making it the highest-grossing home video of all time. After that, Fonda went on to produce 26 more workout tapes and she's still keeping fit and motivating others to do the same. Her latest series, "Jane Fonda's Prime Time," targets senior citizens.
Of course, Fonda remains a powerful force in the world of acting as well. She was just nominated for an Emmy for her work on "The Newsroom," which is in its second season on HBO now. And fans can catch her portraying Nancy Reagan in the forthcoming theatrical film "Lee Daniels' The Butler," coming out on August 16.
Watch Jane Fonda in "The Newsroom," Sundays at 10 p.m. ET on HBO. "Late Night with Jimmy Fallon" airs every weeknight at 12:37 a.m. ET on NBC.
TV Replay scours the vast television landscape to find the most interesting, amusing, and, on a good day, amazing moments, and delivers them right to your browser.
Before You Go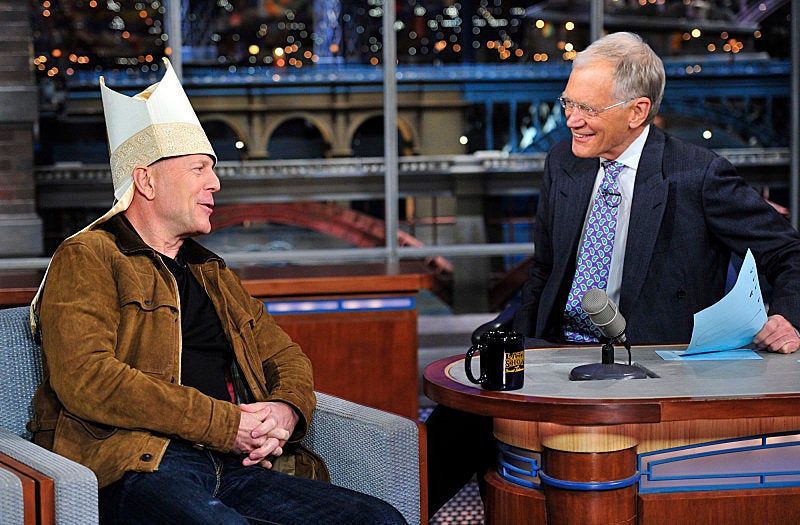 Late Night Talk Shows
Popular in the Community