WASHINGTON — In the face of enormous environmental challenges, including climate change and a biodiversity crisis, Jane Goodall, now 82, continues to spread a hopeful message about the future. But even the famed conservationist, a natural optimist, can recognize a dark day for the planet when she sees one.
Asked about President Donald Trump's signing of an executive order earlier in the day to reverse Obama-era policies aimed at curbing greenhouse gas emissions, Goodall told The Huffington Post that she found it "immensely depressing."
"Many of us, not just my institute but many, we've been working really hard to create the Paris [climate] agreement and global efforts to cut emissions," she said. "Thinking that the USA isn't going to play its part, such an industrial country, is really very, very sad. And it means we're going to have to work harder."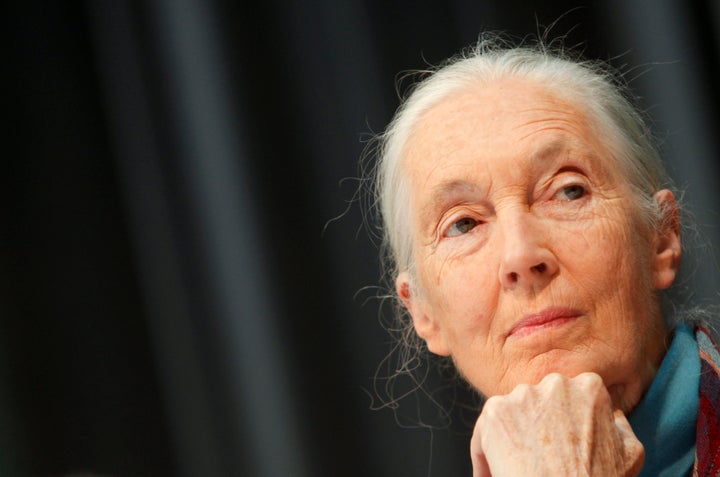 Hours after Trump signed his executive order, which essentially derails America's climate action, Goodall, a United Nations "messenger of peace," addressed students at American University in Washington, D.C. Before her speech, however, she sat down with several members of the media, fielding questions about Trump, climate change and more.
"I would not dream of refuting the science that shows climate change is happening," she said. "It's happening everywhere. It's already having devastating effects in many parts of the world. The droughts are getting worse, flooding's getting worse. Storms, hurricanes are getting more frequent and more violent. And the main thing is unpredictability. Everywhere I go, people say, 'Well it's not normally like that at this time of year.'"
Goodall said this trip marks her first to the U.S. since Trump took office and admitted it feels different.
"There is definitely a feeling of gloom and doom among all the people I know," she said, responding to a question from The Guardian's David Smith. "If we allow this feeling of doom and gloom to continue, then it will be very, very bad. But my job is to give people hope."
And as she sees it, there is one bit of hope that has come out of the Trump administration: It has woken people up.
"People who were apathetic before, who didn't seem to care, now suddenly it's like they've heard a trumpet call — 'What can we do? We have to do something.' And these are people thinking about future generations, not just themselves."
"I'm not going to tell you because you'll print it," she said with a laugh.
She did, however, offer some advice for the politicians in Washington: "Please, when you make a decision, get your heart involved in it and think about the future of your children and your grandchildren."
Today, she doesn't see that happening.
"I see it being unraveled. But hopefully we can change it," she said. "The main thing when one's confronted with political pushback is not to give up. We will prevail — somehow. Think of all the marches and demonstrations, people really have woken up. It is the hope I think."
Before You Go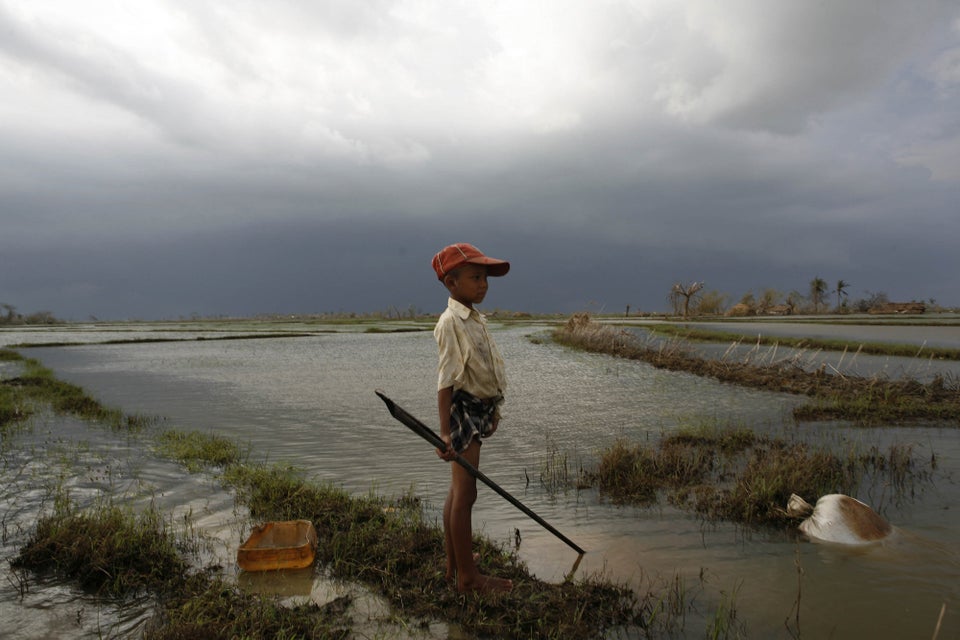 Climate change seen from around the world
Popular in the Community