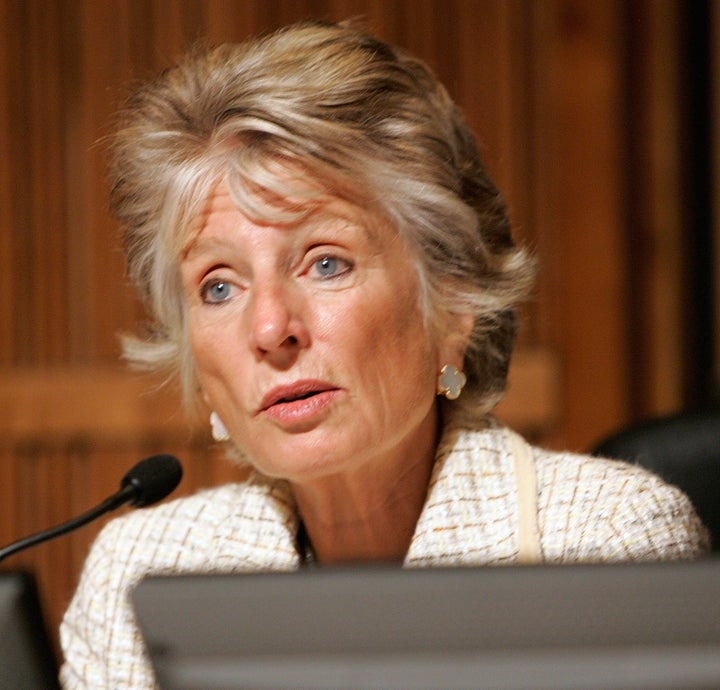 Rep. Jane Harman (D-Calif.) is expected to announce on Tuesday that she will resign from her post in congress to serve as president and CEO of the Woodrow Wilson Center, NBC News reports.
Harman will succeed the current leader, former Rep. Lee Hamilton, who has led the bipartisan think tank for 12 years.
Politico's Mike Allen wrote in a tweet on Monday morning, "Wilson Center Board will make final decision on Jane Harman as new president tomorrow but she notified House of talks."
She telephoned a series of colleagues on Monday morning to let them know, including House Democratic Leader Nancy Pelosi (D-Calif.) and House Democratic Whip Steny Hoyer (D-Md.).

Harman was preparing to send a letter to her constituents explaining her negotiations to join the Woodrow Wilson Center.
Democratic aides confirmed to the National Journal that Harman will resign her post on Tuesday.
A special election will be required to determine the congresswoman's replacement in the U.S. House of Representatives. Mitchell notes that Harman's California district reliably leans Democratic.
The 65-year-old Harman represents a Democratic-safe district is suburban Los Angeles. She was first elected to the House is 1992. After losing a race for governor, she regained the seat in 2000.

Harman is a leading voice for Democrats on intelligence and homeland security issues.
Popular in the Community