Jane Lynch kicked off the Comedy Central Roast of Roseanne with a jab at America's favorite anti-gay chicken sandwich joint on Saturday, and the crowd definitely approved.
Before introducing the evening's honoree, Roseanne Barr, Lynch took a few quick jabs at the assembled roasters, which included Carrie Fisher, Katey Sagal and Ellen Barkin among others. Lynch quipped of the woman-heavy dais, "This show is serving up more old spoiled hens than a Chick-Fil-A. Oh, that reminds me... Fuck Chick-Fil-A. "
Judging from the riotous laughter and applause the joke received, there were few Chick-Fil-A Appreciation Day attendees in the audience.
Lynch, who served as Roast Master for the evening, married her partner Dr. Lara Embry in 2010, and she detailed her story of coming out in the 2011 memoir Happy Accidents.
The comedic actress was, of course, not the only roaster to take aim at a current controversy; Jeffrey Ross, who is referred to as the Roastmaster General and has his own roast-themed show The Burn debuting on Comedy Central on August 14, arrived on the red carpet dressed as Joe Paterno. The comedian explained that if the outfit offended anyone "They can do what Joe Paterno did – look the other way."
The Comedy Central Roast of Roseanne airs August 12 at 10 p.m. ET.
Related
Before You Go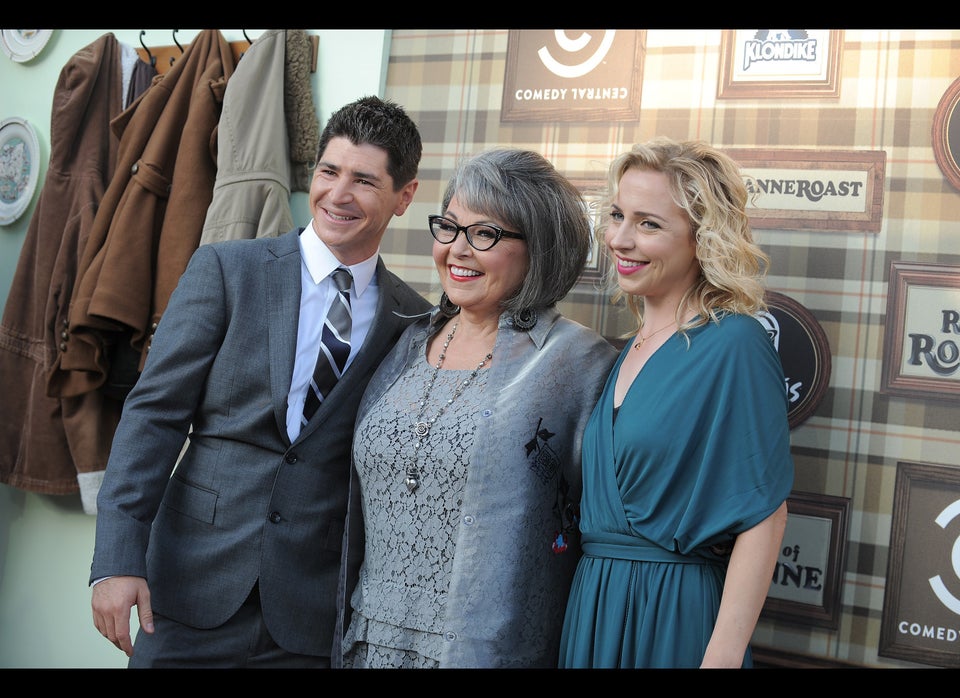 The Comedy Central Roast Of Roseanne
Popular in the Community