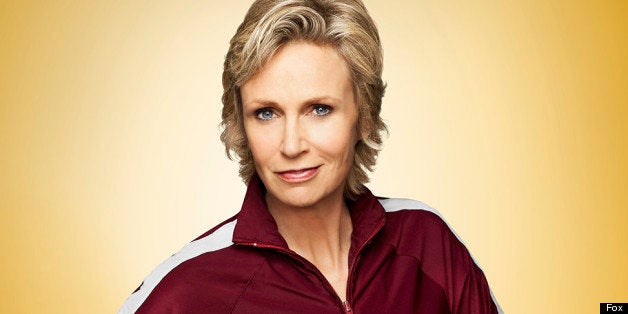 You could argue that Jane Lynch has had more memorable roles on TV these last few years than most actors have in a lifetime. Seriously -- the woman never stops working!
She also dished about the status of the "Party Down" movie and what she thinks her character Constance is up to today. And then, somehow, the topic turned to Charlie Sheen ... will she be popping up on "Anger Management" next? Sounds like it.
Keep reading for more ...
Kristen Bell is on the first episode of "Hollywood Game Night," which of course makes me think of the "Veronica Mars" movie, which then makes me think of the "Party Down" movie. What's the status?
What's going on with that? I don't know what's going on with that! There was talk about it for this summer, but I haven't heard a word ... unless they're shunning me. I hope it happens though. You know, as time gets away from us, it gets harder and harder, but as "Arrested Development" proved, you can go three or four years and still get the crew back together.
What do you think Constance is up to now?
Well, you know she's got a lot of money because in the second season, she married a rich guy who died on their wedding day. So you know what I think she's doing? She's got all this money, she's living in a mansion, but she's still catering. Because that's her social outlet. And she's still reliving, telling everybody -- and boring everybody -- with her dreams of having been a "star" in the past, when actually she was probably a glorified extra.
This was an interesting season for Sue on "Glee," and we now know you're coming back next season, but it was a big week with the announcement that some original "Glee" castmembers will no longer be on the show. How do you guys as a cast, behind the scenes, handle it when people "graduate" from the show?
Well, you know, we don't hang out when we're on hiatus, so I don't know what anybody else is thinking, but it's not a huge surprise. They were on less and less last year and, you know, Ryan [Murphy] lets the show evolve. Who thought we'd be following Kurt, Rachel and Santana to New York? He's always evolving. I didn't know I was coming back until I got that letter the other day from my agent. He emailed me and said, "Oh, by the way, you've been picked up." But you just never know.
Do you think Sue will ever hang up her tracksuit for good?
I have no idea -- I think she'll always be in a tracksuit. I think wherever she goes, she will wear a version of her tracksuit, but the McKinley High tracksuit? Who knows ... who knows if she's coming back? I have no idea what they're gonna do with Sue. You know she's currently an aerobics teacher at the 23-Hour Fitness in Lima, but we'll have to see if she's allowed back on school property.
I love the 23-Hour Fitness. Because it can't be 24 -- that would be ridiculous.
No, no, no -- one hour short and then there's no trademark or legal stuff. And I figure that hour, we're probably scrubbing down the steam room.
Somebody's got to! Speaking of dirty jobs ... I always remember you playing Charlie Sheen's character's therapist on "Two and a Half Men," and now he's playing a therapist on his show, "Anger Management." Did he ask you for advice on how to do it?
He did. Well, he didn't personally, but I ran into his manager and we started to talk ... I would love to be on that show! And it's an FX show so it should be easy enough to do with Fox. I bet we'll do something -- we just haven't figured out what it would be yet, or when it would be, but we certainly both expressed the interest.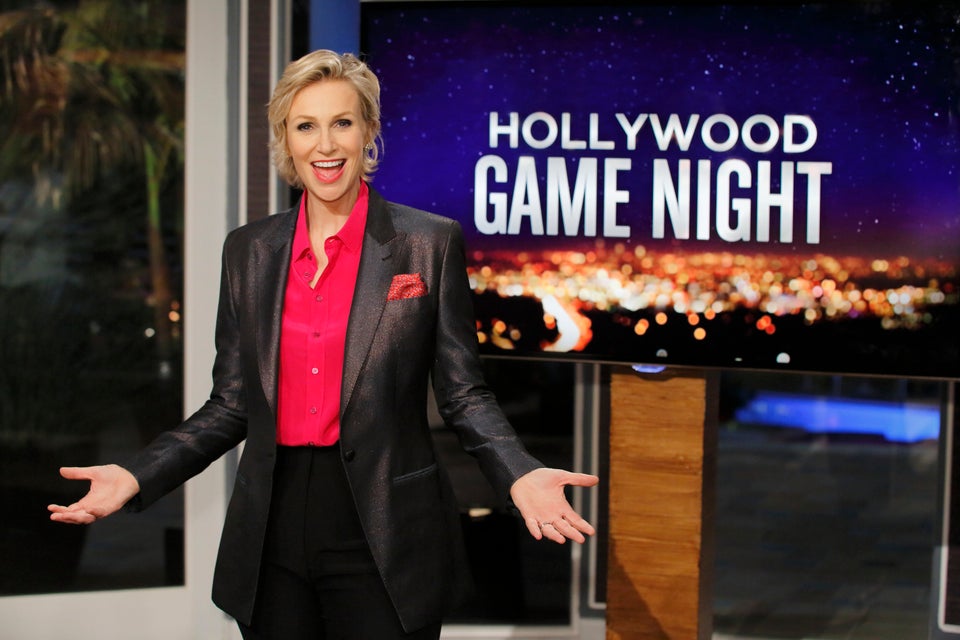 "Hollywood Game Night": Name That Celebrity!
Popular in the Community