After four tragically trying months, a family devastated by the Boston bombings has taken an incredibly inspiring step forward.
On that fateful day in April, while cheering on friends and family at the Boston marathon, the Richards' lives were forever changed. Eight-year-old Martin –- the youngest bombing victim –- was killed in the attacks and his adoring younger sister, Jane, lost her left leg. Their mother, Denise, suffered a serious eye injury and their dad, Bill, incurred shrapnel wounds, according to their Tumblr page.
And on Thursday -- the four-month anniversary of the attacks -- the Dorchester, Mass., family released a touching photo of their smiling, resilient 7-year-old daughter who, after spending 39 days in the ICU at Boston Children's Hospital and undergoing 12 surgeries, is inspiring her family to move forward.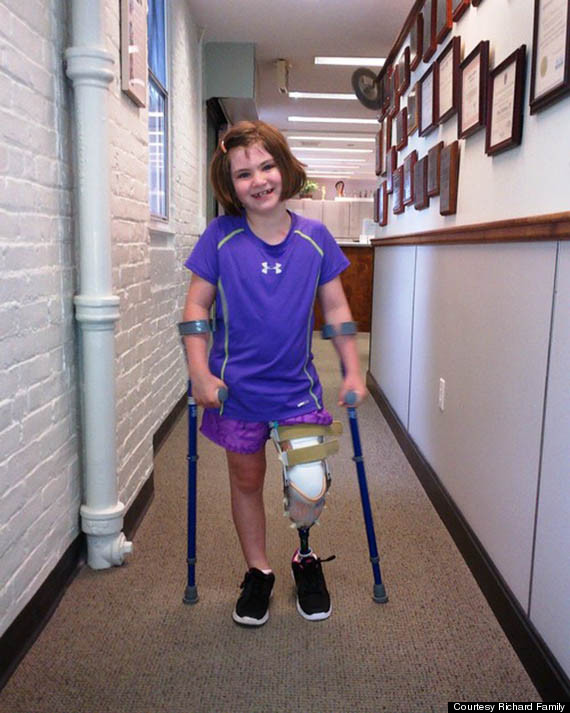 "Jane continues to be an incredible source of inspiration -- and exhaustion. The loss of her leg has not slowed her one bit, or deterred her in any way," the Richards wrote on their Tumblr. "Her strength, balance and comfort with the leg improve every day. Watching her dance with her new leg, which has her weight primarily on the other leg, is absolutely priceless."
The Richards noted that "an hour doesn't go by that we don't feel the agony of Martin's death."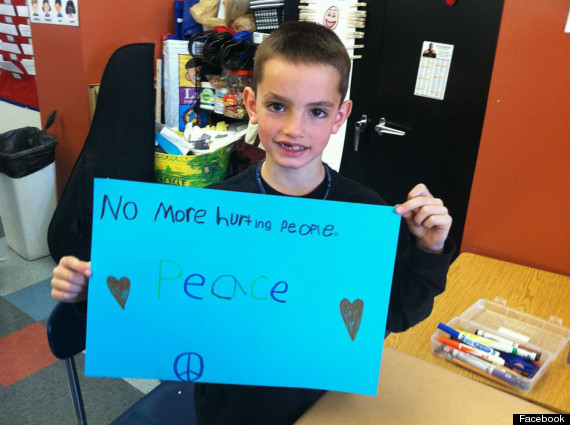 But they remain heartened by their surviving children's strength and determination. Jane and her older brother Henry, 11, who emerged from the attacks unscathed and who serves as the "protector," are eager to return to school in the coming weeks.
It's also been the support of family, friends and people they've never met who have stepped up to help the grieving family and to donate to their fund. They've raised more than $1 million.
"The outpouring of support from friends, family and total strangers has been incredible, and it is uplifting to our family in this most painful and difficult time," the family wrote on their blog. "Well-wishes reach us, and they help more than anyone can know."
See how you can help the Richard family here.
Related
Before You Go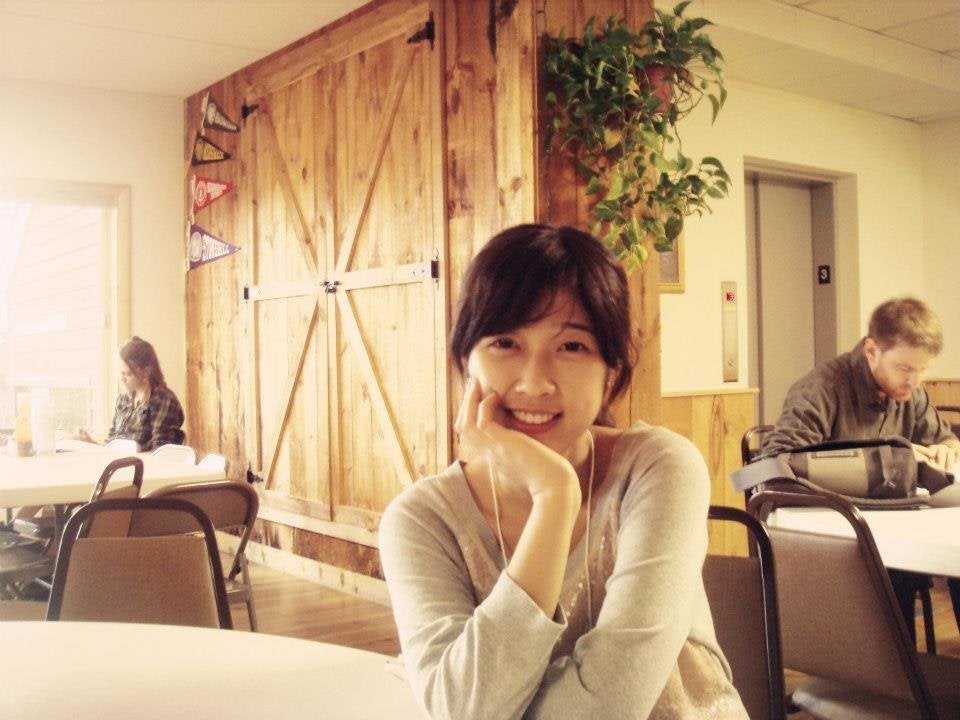 Remembering The Victims Of The Boston Marathon Bombing
Popular in the Community