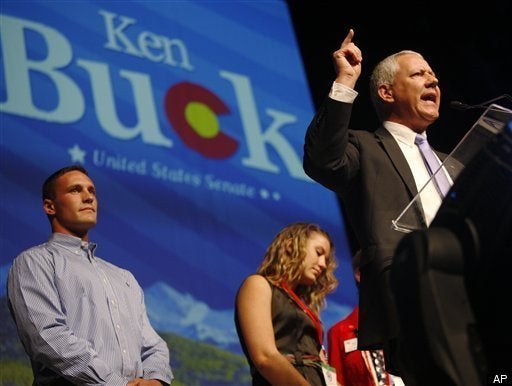 A SurveyUSA poll commissioned by the Denver Post and 9News is changing public perceptions of the Colorado Senate race both within the state and throughout the country.
The poll--which was released Sunday--showed Weld County District Attorney Ken Buck, once considered a longshot to capture the Republican party nomination, with a 53%-37% lead over former Lieutenant Governor Jane Norton.
Although the Survey USA poll is not the first to show Buck with a double digit lead, it has altered the discourse surrounding a race that was once dismissed as a lock for Norton.
Independent analysts like Denver-based pollster Floyd Ciruli have responded to the poll by saying "it will be very difficult [for Norton] to change the direction [of the race]"
Public Policy Polling's Tom Jensen wrote in a blog Monday that "it's looking more and more like Ken Buck will join [tea party-supported GOP nominees Angle, Nikki Haley and Marco Rubio] once the Colorado primary comes around."
The Norton campaign has responded to the poll by hammering SurveyUSA's credibility. "This is but one of many examples where SurveyUSA has had it wrong," campaign manager Josh Penry wrote in an email to supporters."
Norton still holds a commanding cash advantage over Buck, although conservative PAC's and other independent political organizations have already spent hundreds of thousands in support of Buck's campaign.
Primaries will be held on August 10.
Popular in the Community