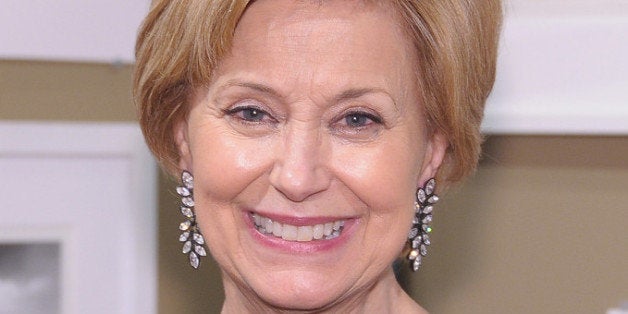 SPECIAL FROM Next Avenue
Back in the 1970s, Jane Pauley and Tom Brokaw brought us the news of the day as co-anchors of The Today Show. But last night, the long-time friends, now ages 63 and 73 respectively, reunited at the 92nd Street Y in New York City as Brokaw interviewed Pauley about her new book, Your Life Calling: Reimagining the Rest of Your Life.

I was fortunate to attend and to have read the book. So I wanted to pass on Pauley's insights and advice, which are aimed particularly at boomers — especially those finding their calling after 50, who Pauley dubs "the lucky generation."

With so many of us living longer and healthier lives, Pauley says we need to think about the question: "What am I going to do with the rest of my supersized life?" (In the past few years, you may have seen her "Your Life Calling" segments on the Today show on just this theme, where Pauley is AARP's Life Reimagined Today host.)
"The baby boomers are redefining retirement en masse," said Pauley, a boomer herself. "It's not as though working beyond retirement is something new. But because of our sheer numbers, we are taking it to scale."

Pauley was quick to say that when it comes to reinvention, she's one of the luckiest people she knows. But she also publicly experienced her share of reinvention ups and downs.

As you may recall, Pauley was just 25 when she began co-hosting Today in 1976 and thrived in the job for 13 years (during which time she married Doonesbury cartoonist Garry Trudeau and gave birth to their three children). But in 1989, she was nudged out and replaced by the younger Deborah Norville.

Pauley continued working for NBC in a variety of roles: most notably as anchor of Dateline NBC and then as host of the daytime program, The Jane Pauley Show. She described The Jane Pauley Show as one of her favorite broadcast experiences, even though it only lasted one year.

After the show was canceled, Pauley found herself in the unusual position of having to wonder: What's next?
"I was accustomed to opportunity camping outside my front door," recalled Pauley. "But this time I knew if I wanted something, I was going to have to make things happen."

She took time to think, explore and test-out some new ideas. In 2010, she launched the monthly Life Reimagined Today series, which profiles people over 50 who've reinvented their lives and careers and offers Pauley a chance to combine her journalism skills with her passion for reinvention. (It can be viewed on AARP's web site.)

"Connecting the dots for people is my happy place," said Pauley. "It makes my brain sparkle."

In her book, Pauley writes about a bunch of the fascinating people she's featured on Today — including an executive who traded her high-paying career for a knitting business, an IT honcho turned pizza shop owner and a couple who started a cooking school in Italy. She also discusses her own route to reinvention.

Here are five of the key takeaways from the book and Pauley's New York City appearance:
1. Inspiration is everywhere, but you have to be looking for it. Pauley writes the question you may already be asking: "How do you look for something when you don't know what you're looking for?"

Her answer: "Just look around, over the fence, over the hedge, check it out. Things are going to grab your attention; pay attention when they do."

2. Don't wait for the answer before you act. Pauley cites Herminia Ibarra, author of Working Identity and a noted reinvention expert, who says, "By far the biggest mistake people make when trying to change careers is to delay taking the first step until they have settled on a destination."

Pauley used to think that self-discovery was the prerequisite to a successful reinvention. But now she sees it the other way around. "Self-discovery is not the prerequisite, it's the payoff," she writes. "Self-discovery is the reward for taking a step towards reinvention."

3. Reinvention often takes much longer than people would like. It rarely arrives as a singular epiphany or a life-changing event.

Ibarra's research found that the typical midcareer transition takes roughly three years. Pauley's took about four.

4. There is no one right way to reinvent yourself. "If there is a secret to reinvention, it's that there isn't one, or rather, there isn't only one," said Pauley.
For some people going back to school is the right answer. For others, midlife support groups like The Transition Network — a nonprofit group for women over 50 with 12 chapters around the country that's been featured on Next Avenue — can be enormously helpful.

Each person needs to find his or her own reinvention success formula.

5. There are golden clues hidden in your past. "What fascinates me about 'Your Life Calling' stories is that the twists and turns life takes are not as random as they seem," wrote Pauley. "Finding those clues and making connections that people have yet to recognize for themselves is my favorite part of storytelling."

Pauley urged the audience and her readers not to be daunted by the magnitude of some of the reinventions in the book. As she said last night: "Don't be intimidated and feel like you need to start a foundation. Find a way to be engaged and productive. Don't worry whether it is something grand or small — you're entitled to discover your own adventure."

I couldn't agree more.

Read more from Next Avenue:
Pivot to a Second Act With Purpose
You Don't Need to Reinvent Yourself for a Second Act
5 Tips to Create a Winning Career-Change Resume
Related
Before You Go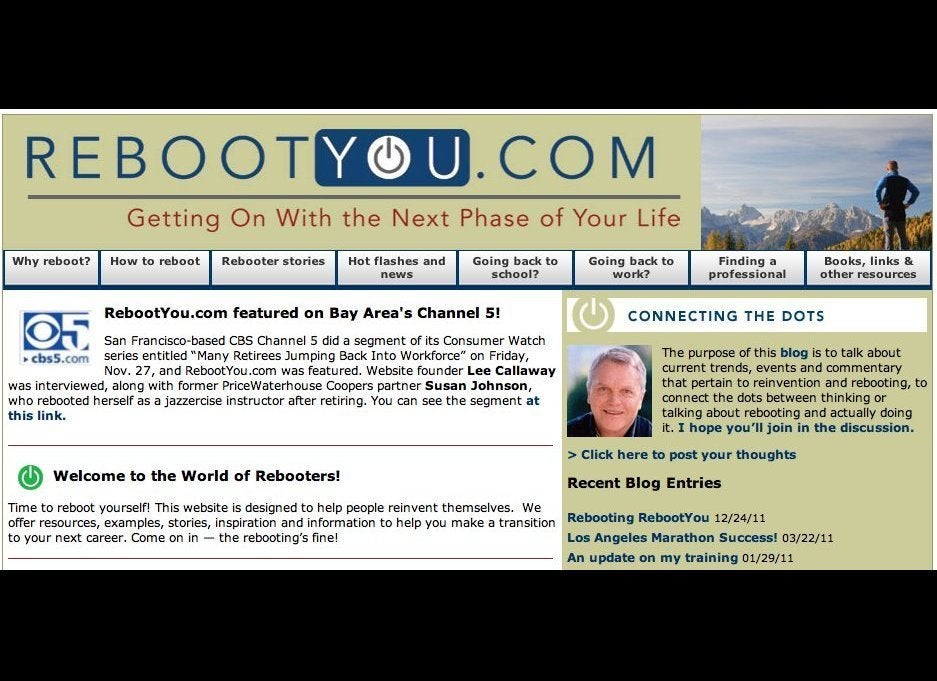 12 Websites To Aid Your Reinvention
Popular in the Community