Last week I attended Jane Seymour's art opening at Gallerie Sparta in West Hollywood. The opening was for Jane and her son Sean Flynn who is a very talented photographer. I got some insight into both of them as they shared some of their secrets with me.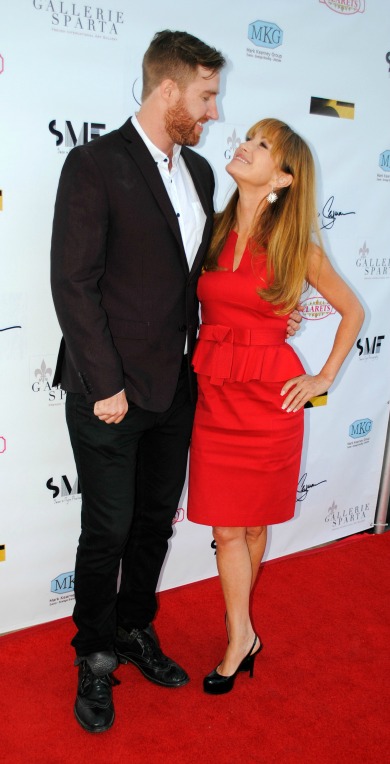 Sean Flynn with Mom Jane Seymour Photo by George Keller
Jane not only had paintings on display but also some of her sculpture. She was lovely enough to do some Q and A with me. Here is what we discussed:
Q: Like you, I do many different things. I write, design fashion, have a photography studio and am a psychotherapist as well. Do you find people have a hard time accepting you as an artist since you are most well known for your acting?
A: At first I was concerned that people wouldn't accept me as an artist when I was known as an actress, but my first four paintings were sold to a collector that wanted them and had no interest in my other career.
I feel that as an actress who plays so many different characters expressing myself in different mediums and styles comes very naturally. I love to learn, grow and experiment in my art.
Q: What inspires you to paint?
A: I see potential paintings everywhere and everyday! I want to capture those moments and images that impact me emotionally and create a memory. Painting is very therapeutic too and once I start it's impossible to stop; I get lost in the process and go into another world.
Q: Did you study art formally or not?
A: No I didn't study formally but I have painted with some of the great artists that also teach. We became friends and all paint together in their studios or mine. I love the way artists share their knowledge and I've painted with many wonderful people all over the world.
Q: If you had to choose between acting, writing, painting or designing which would you choose and why?
A: If forced to I suppose acting but close behind would be art. It's impossible to imagine a day without being creative in one of the categories I do. They all come from the same inspiration. Acting however depends on many other people's contributions so it's much harder to get work that's fulfilling or consistent.
Q: You radiate beauty. Both in your physical form and with your art. Any secrets you would like to share with us about how you accomplish that?
A: To me beauty is all around us; in nature and in the special connection between mothers and children. The unconditional love and the wonder that children experience as they watch the waves crash and regroup. The color combinations all around us in flowers and sunsets, oceans and reflections on water. These are the inspirations for me and I believe that a person's physical beauty radiates from within.
Jane's work encompasses landscapes, flowers, self-portraits, sculpture and some abstract work as well. This one of an orchid was stunning.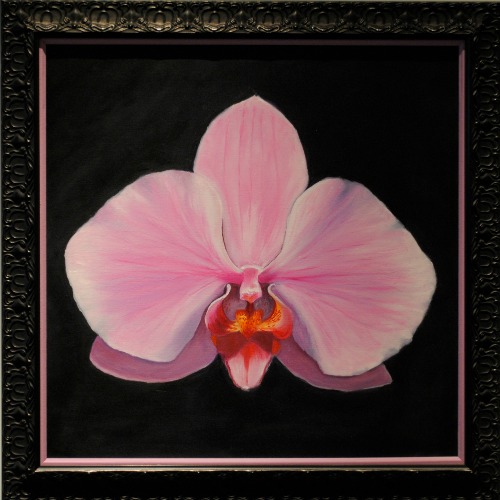 Photo by George Keller
There were some self-portraits that were beautiful. Some of the self portraits were from her films. There was this one of her as Solitaire in the James Bond film "Live and Let Die".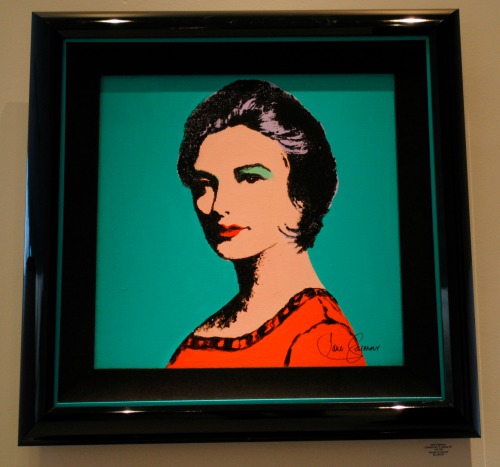 Photo by Irene Rubaum-Keller
And this one of her in nature.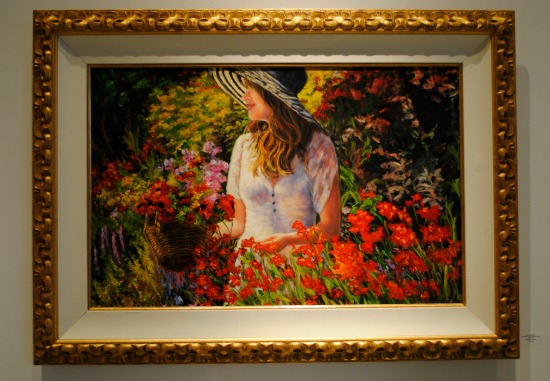 Photo by George Keller
Sean's work was very impressive. He takes the same photo using multiple exposures quickly and then layers them together. I found his work to be stunning. The images he captures are gorgeous and with his technique he creates these sort of alternate universes. This one he told me was on the grounds of the house he used to live in. He said his idea was that the woman in the picture doesn't notice that it's overgrown and unkempt. She still thinks it is beautiful.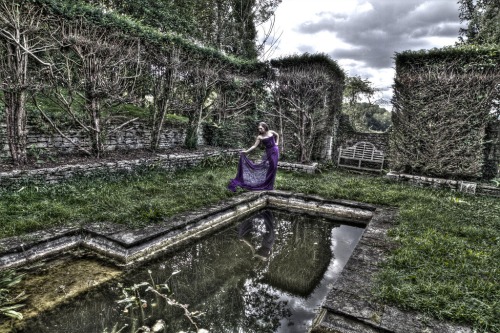 Photo by Sean M. Flynn Photography
This one is of Sean's childhood house in Bath England. I found this one to be both beautiful and a little creepy as well.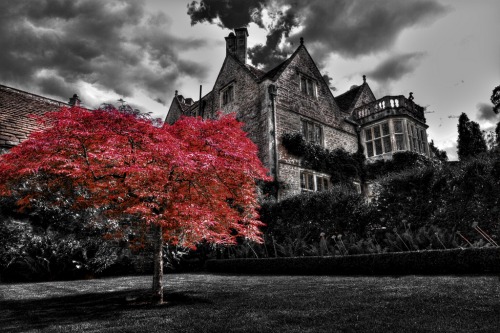 Photo by Sean M. Flynn Photography
Jane is definitely beautiful. If you want to see her work and her son's Sean Flynn, it will be on display at Gallerie Sparta until October 31st.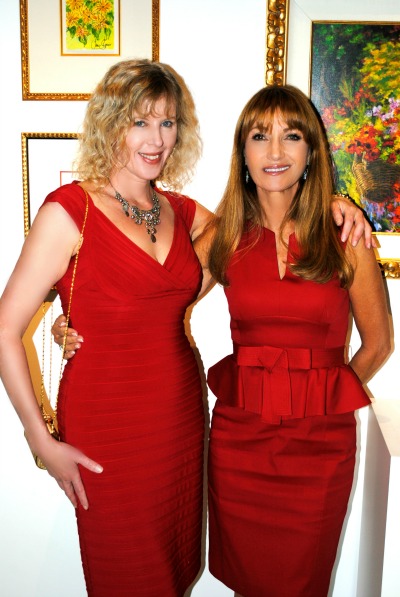 Irene Rubaum-Keller & Jane Seymour Photo by George Keller
Popular in the Community