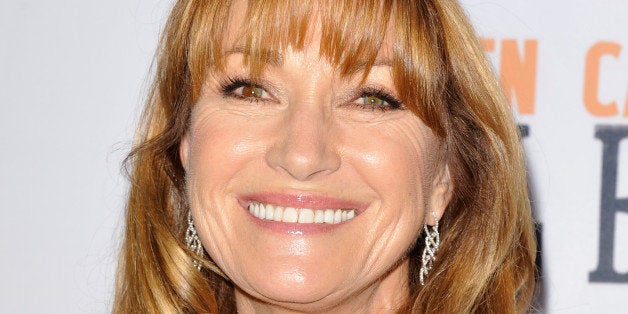 Actress and host of the new PBS series Feel Grand for people 50+, Jane Seymour (above middle, with her daughters and two grandchildren), talks about aging, plastic surgery, and how she gets the most out of life.
"When I look at my actual chronological age, I'm in shock. I don't feel like someone in my mid-60s," says actress, artist and author Jane Seymour, 63, who is the host of the new health series Feel Grand on American Public Television. "I don't behave like my parents did." Seymour, a mother of six and grandmother of four, looks decades younger than her age, and makes it clear that how she looks has nothing to do with plastic surgery. "I don't do Botox or Restylane. I've just decided to accept the aging process, and be as happy and healthy as I can for as long as I have the privilege of being here," she says.
So what exactly does Seymour do to keep herself feeling great physically and emotionally?
1. Make up your mind. "I've come to the conclusion that aging is a mindset," says Seymour. "Of course, the older you get, the more you have to do to stay healthy and well—like exercising a little bit every day and maybe dying your hair, but most important is making the decision to be as healthy and mobile and serene and appreciative as you can."
How to do it: Set aside a quiet time each day, even if it's just for a few minutes, to think about yourself, how you feel, your goals and take time to appreciate for what you have.
2. Surround yourself with younger friends. "I enjoy collaborating on projects with much younger people," says Seymour. "They look at things differently than I do." She also spends time with her children and grandchildren. "Spending time with them, I don't feel cut off from what's going on in the world, I actually feel very much a part of it," she says.
How to do it: Make a standing date to spend time with grandchildren, doing an activity of their choosing, whether it be baking cookies, playing video games or having them teach you something important to them.
3. Keep your core strong. Seymour swears by Pilates and Gyrotonics, which are low-impact strengthening workouts. "However, just recently I tweaked my back and got a sudden reality check," she says. "At this age, I listen to my body. It's a mistake for me to do kickboxing or jog, which can hurt my knees and my joints, so I don't do them and do other things instead."
How to do it: Get yourself back in the swing of exercising by walking with a friend. "There's nothing like taking a one hour walk with someone you like to have a conversation with," she says. "It clears the head and gets everything moving. Fast walking is even better. And swimming is the best."
4. Eat dessert. "I've always felt that moderation in everything works well," says Seymour. She eats fresh organic produce that she grows in her yard. She's also not adverse to having a glass of wine in the evening and coffee to start the day. "When I turned 30, I thought, 'It's ok, Jane, you can relax now and enjoy things.' If I want a cookie or ice cream, I eat it," she says.
How to do it: Don't deprive yourself, but do section out snacks or treats, so you only have one or two, not the whole bag.
5. Forgive yourself and move forward. "Huge changes have happened in my life just recently and I've worked hard on accepting how things are and have tried to let go," says Seymour. "Shame and regret don't get you anywhere and can age you." She compares life to a wave. "Things rise up—you're born, grow up, have lots of accomplishments, but then things crash, too, with disappointments and obstacles, but everything always keeps moving. The wave skims the bottom, then rises up again."
How to do it: Seymour uses centered meditation to try to be in the present moment. "When it comes down to it, the healthiest thing you can do is be present every day, connect with other people, and share your love with family and friends."
6. Take care of your skin. "Every night I take off my makeup really well," Seymour says. "And I nourish my skin with a really good moisturizer, which doesn't have to be expensive—sometimes the best products are the cheapest."
How to do it: Seymour believes drinking water is key. "I'm not against plastic surgery, but at the end of the day, I believe good skin comes form drinking water and moisturizing." She also says there's nothing like cold water andd ice cubes to tighten skin.
7. Get creative. "Being creative is key to aging well," she says. "Look at President Bush, who paints all the time. Winston Churchill painted, too." Being creative allows you to express yourself in many different ways—which makes you feel good. "Sit down and write, try a musical instrument, take a ballroom dancing class," she says. "What a lovely thing to do, expressing yourself while moving with another person."
How to do it: If you don't know which activity to try, start with this: Use your smartphone to take one photo a day of the world around you. "You have your own unique view of the world around you, so document it!" she says.
8. Do not isolate yourself. "Don't feel that you have to be alone as you get older,' says Seymour. "Create your own community. "
How to do it: Feel like you have a purpose and help. Volunteer with a charity or organization, or get involved with other people who share your hobbies.
Before You Go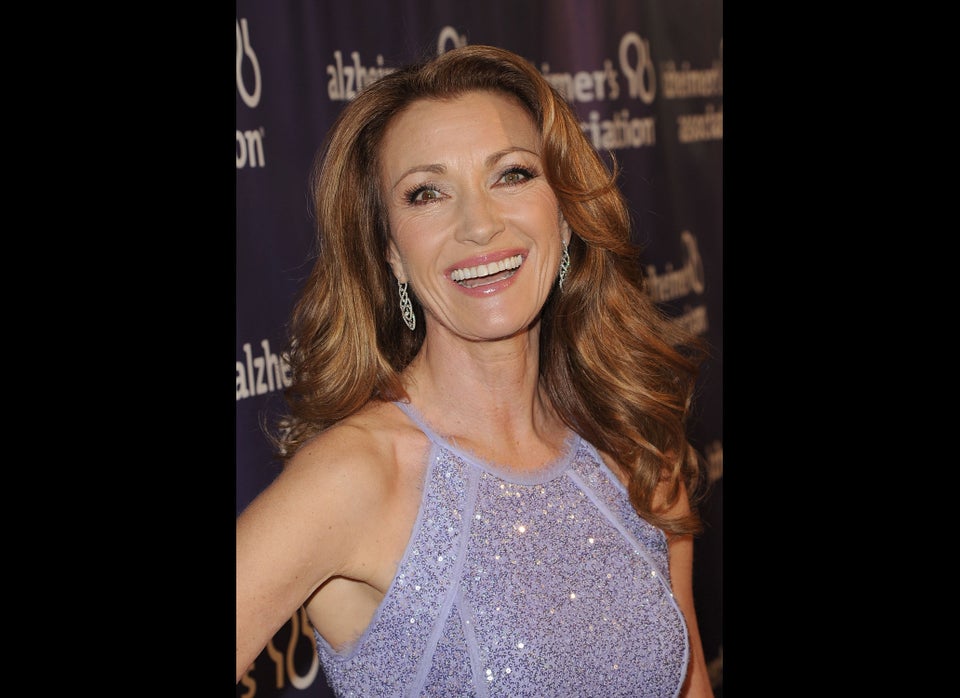 Jane Seymour
Popular in the Community