Like most people married for more than 20 years, Jane Seymour never thought her marriage would end.
"That happens to a lot of people," Seymour said in a HuffPost Live interview Thursday. "It was a major shock to my system and to the whole family."
After 24 years of marriage, Seymour and her now ex-husband James Keach split up in April 2013. Seymour, 62, said the two have an amicable relationship now as parents to their twin sons, John and Kristopher.
"Now, two years later, we are very good friends," Seymour told host Caroline Modarressy-Tehrani. "We spent Thanksgiving together. We'll spend Christmas together. We're a family. We realize the marriage may not be intact, but the family is intact and always will be. We'll always care for one another and care about one another. That doesn't change."
Seymour admitted that getting divorced after 24 years of marriage to the same man can be daunting for someone entering their 60s, but she took the time to look inward, and is very much at peace with her situation. She said she has become a much calmer person thanks to her personal calamity.
"It is frightening," she continued. "I've cried many, many tears. I just didn't do it publicly. But absolutely. And I've questioned a lot of things about myself and I really believe in doing the work on myself. I can't change anybody else. But I can definitely work on making myself a better person."
Watch the rest of the clip above, and catch the full HuffPost Live conversation here.
Sign up here for Live Today, HuffPost Live's new morning email that will let you know the newsmakers, celebrities and politicians joining us that day and give you the best clips from the day before!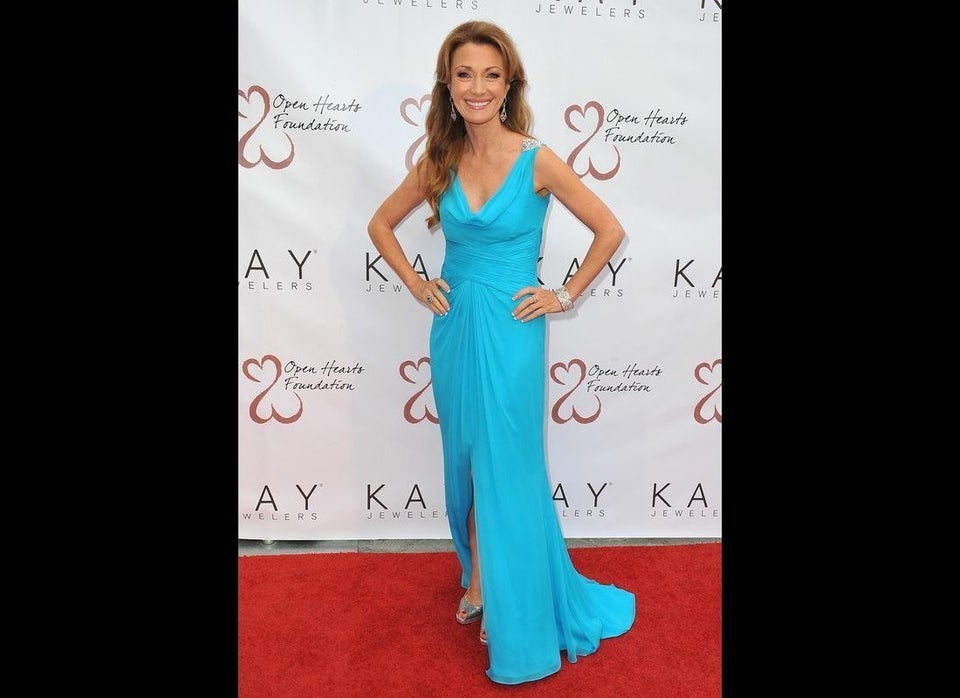 Jane Seymour & James Keach Open Their Hearts Despite Divorce Announcement