Jane Seymour's mom taught her that when you find yourself facing insurmountable challenges, if you help someone worse off than yourself, it will also help you. This simple, kind, philosophy is the root of the actress' "Open Hearts Foundation." Her nonprofit honored several charities last month at her Malibu home, which she shares with her husband, producer and director, James Keach.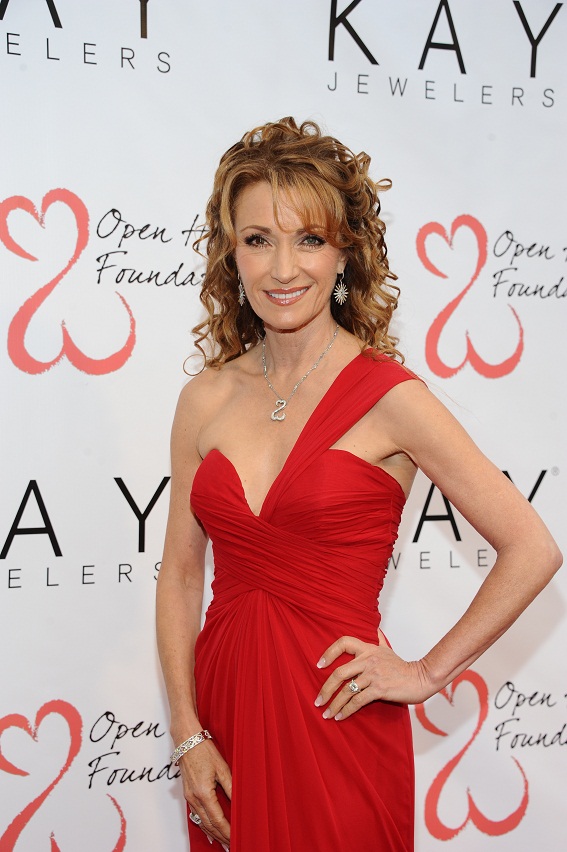 "Our honorees are extraordinary. The times that we're going through... I don't know a single person who isn't challenged with something. Perfect examples are the Greens. They had every reason to be angry and bitter. Instead they handled themselves with extraordinary grace and did everything they could possibly do, for their daughter. How amazing they are!" Seymour said as she personally greeted the guests as they arrived.

She was referring to Roxanna and John Green, who suffered a parent's worst nightmare when their nine-year old daughter, Christina-Taylor Green, was murdered during the shooting rampage in Tucson, Arizona, on January 8, 2012. That massacre claimed the lives of six people and left Congresswoman Gabrielle Giffords with a devastating brain injury that ultimately caused her to resign her seat in Congress.

The Greens channeled their grief into the "Christina-Taylor Green Foundation," which is dedicated to helping children in the areas their daughter was most passionate about-- arts, academics and sports.
"This event is the first thing we've looked forward to in a long time. We never want people to forget Christina -- what she stood for and through honors like this, they won't forget her," John Green said.
Roxanna Green along with Christian author Jerry Jenkins, have written a book called As She Imagined It, a line from the notable speech made by President Obama after the Tucson shooting, where he spoke passionately about living up to the expectations of the America Christina imagined.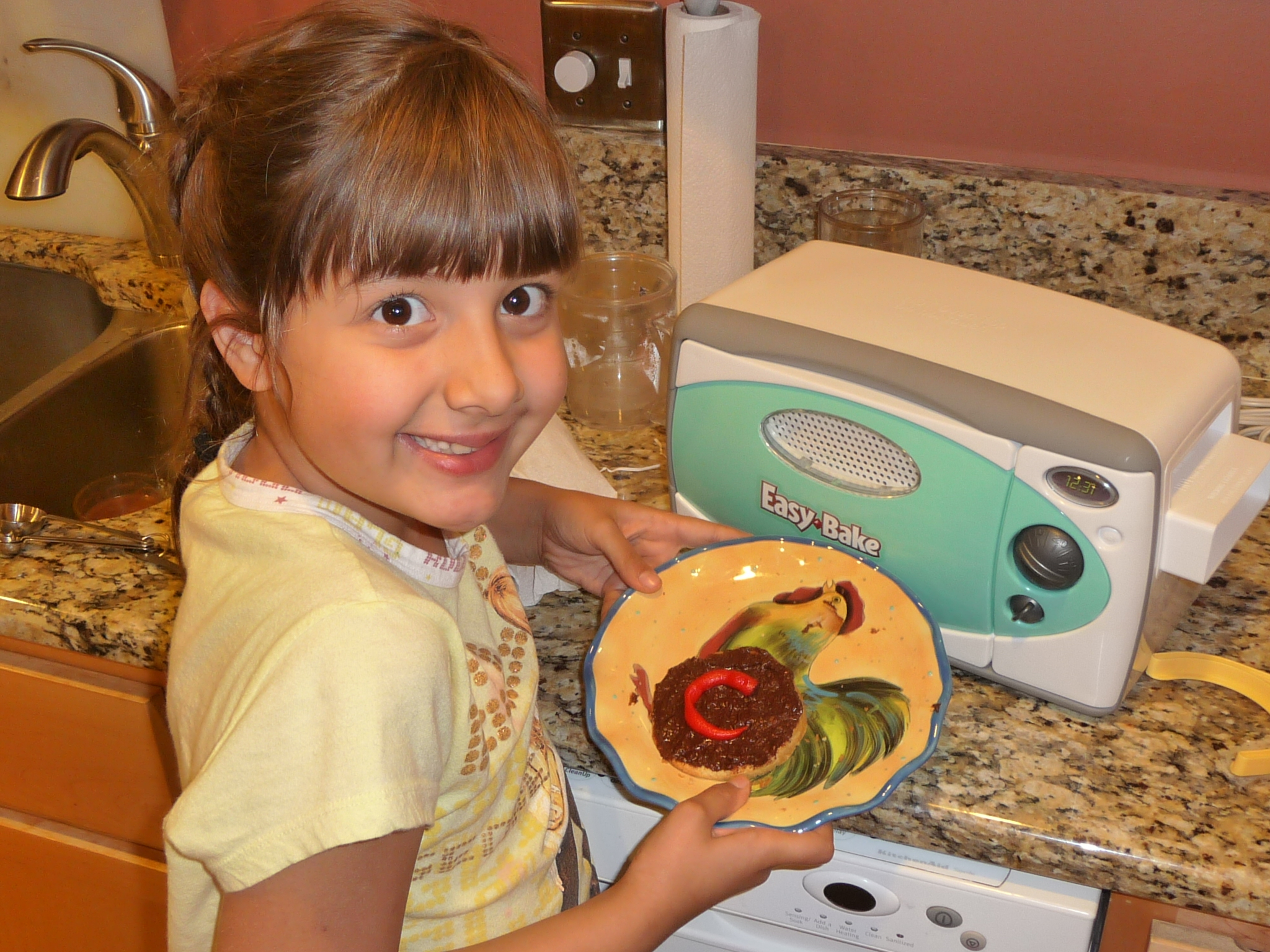 "I was so touched and moved by President Obama's speech and definitely wanted that to be the title of our book, which is a sad story, but is meant to be inspiring. It's very therapeutic and healing to help those in need. We are going to see her again in heaven and we feel like she would be a very proud of us and pleased," Roxanna Green said.
The star-studded celebration included a sunset, ocean-view cocktail-hour, a lavish dinner, phenomenal musical entertainment and video montages of the honorees produced by James Keach, all in an elaborately constructed tent on the Malibu property. Seymour's "Open Heart" design was displayed throughout the locale in the form of paintings, sculpture and jewelry. Each guest received jewelry, with the double heart design as a party favor.
The Greens were honored at the sold-out, second annual "Open Heart" award ceremony along with legendary musician, Glen Campbell and his wife Kim. Since he was diagnosed with Alzheimer's, the couple has used his story as a platform to raise awareness about the disease. Also honored was Olympic Gold Medalist, Kristi Yamaguchi, who is behind the "Always Dream Foundation" supporting various children's charities. The fourth honor went to actress Holly Robinson Peete and her husband, Rodney Peete, who have dedicated many years to providing compassionate care for those with Parkinson's and autism with their "HollyRod Foundation." Holly's late father, Matt Robinson, lost his battle with Parkinson's and their 14-year old son was diagnosed with autism at age 3.
Robinson Peete is a vocal advocate regarding the current state of autism progress.

"Let's get the lead out! I'm an impatient person and I don't feel like they're moving fast enough, especially considering the [autism] prevalence numbers have jumped from 1-in-110 to 1-in-88 with autism. The people in this room are game-changers. That alone is worth being here -- and we're so happy that our work is being recognized by people like James and Jane," said Robinson Peete, who is currently starring on the TV comedy Mike and Molly.

CNN's Christi Paul hosted the ceremony which included stellar musical entertainment. The lineup was Seymour's son Johnny Keach and a gospel group; the new vocal sensation LP, Mark Cohen; Jimmy Webb; and a special performance by Glen Campbell, who jammed with his children and their group, Instant People. Campbell is a five-time Grammy award-winner, was recently honored with a "Lifetime Achievement award at the 54th Grammy Awards and despite his Alzheimer's diagnosis is currently performing his goodbye tour across the country.

Seymour was the picture of beauty, grace and kindness as she spoke passionately about rising above hatred and bitterness to do something meaningful for others. She also elaborated on the progress of the foundation and the recipients of the inaugural event in 2011.

"Last year, literally the heavens fell. There was thunder and lightening and the most amazing thing happened... nobody left. The spirit of the evening only intensified. It's just wonderful to see that the event has helped the people enormously who were honored and this year we sold out pretty quick," Seymour said.

Among this year's attendees was Susan Rizzo Vincent, who was honored last year with an "Open Hearts Award." Rizzo Vincent founded "Drea's Dream" in memory of her daughter, Andrea Rizzo, who, after surviving childhood cancer, was tragically killed at the age of 24 by a drunk driver. Andrea's dream was to become a dance therapist and give children with cancer and disabilities the gift of dance. Drea's Dream carries on her wish by raising funds to provide dance therapy to these special children and was one of the four organizations chosen by Open Hearts to be honored last year.

"On a personal level, it's been a real turning point in my life because to be honored at such a spectacular event for such an incredible foundation was my first true experience of joy since losing my daughter. And with the generous gift that we received as an honoree last year for the Andrea Rizzo Foundation we were able to expand Drea's Dream pediatric dance therapy program to several hospitals in Los Angeles. It's an amazing thing to know my daughter's dream lives on and most importantly for me, she is not forgotten. You feel your child is living on," Rizzo Vincent said.
PHOTO GALLERY
Open Hearts Award Celebration at Jane Seymour & James Keach's Malibu Home
REAL LIFE. REAL NEWS. REAL VOICES.
Help us tell more of the stories that matter from voices that too often remain unheard.