Fans of The CW's "Jane the Virgin" were shocked to find that the series' lead, Gina Rodriguez, was not among the Emmy nominees announced on Thursday. And they weren't alone.
Narrator Anthony Mendez picked up the show's only Emmy nomination this year in the Outstanding Narrator category. The voice actor told The Huffington Post the news was "bittersweet" after he realized Rodriguez and other cast members had been snubbed.
Rodriguez won a Golden Globe for her role earlier this year and gave an emotional acceptance speech on what the award meant for Latino representation on television. The actress was a favorite for an Emmy nomination, and Thursday's snub came as a surprise to many. Rodriguez, for her part, enthusiastically congratulated Mendez via Twitter after the nominees were announced.
Mendez spoke to HuffPost about his nomination, why he was "heartbroken" over Rodriguez's snub and his hopes for season two of "Jane the Virgin."
Thank you so much, I appreciate it.
They don't announce Outstanding Narrator nominees on the Emmy live stream, so how did you find out about your nomination?
Literally through my publicist Kanessa and a desktop Windows notification from Twitter. [laughs] We had just finished watching, my wife and I, the live stream. Of course I was heartbroken that Gina [Rodriguez] and nobody else from the show got nominated, because they so much deserved it. But after that, we just started waiting for the list [of all Emmy nominations] and it popped up right on the screen and I got a call from Kanessa, almost at the same time. And we started a little celebration between my wife and I here.
You've worked as a voice-over actor for more than a decade now. What does an Emmy nomination mean to you at this point in your career?
I think it's just an incredible responsibility, really, because it throws the voice-over family almost into the spotlight -- which is a good thing, because it allows people to know that there's a wonderful career here that allows you to not only make a living and support your family in due time and with hard work, but more importantly, be around your family and not have to be around the world or on the set and things like that. So I'm really, really grateful to be recognized for this one aspect of acting that usually is almost invisible. And that's OK with most of us, [it's] not that we want the recognition. It's just that in this case it becomes even more important, because of the fact [that] it's the single Emmy nomination [for the show], so in a way I'm just glad that I can represent the show.
But also, the Emmys are really the pinnacle of achievement when it comes to television, so I imagine it's very nice to receive that type of recognition.
It really is. It's almost like an affirmation of all the hard work, especially from my wife. [After] all the criticism of basically not having a real job, and things like that, that we had to ignore over the years, and sometimes not being able to pay our bills... I think this is a nice affirmation of "Yes, we did it." Hopefully others will pick up on that and be inspired as well.
This is only the second year the category of Outstanding Narrator exists. Before that, narrators were nominated as part of the Voice-Over Performance category. And now, not only are you the first Latino to be nominated, you're also the first narrator in a scripted series to be nominated. Did you feel confident you'd be nominated?
It was still a risky thing, because this ["Jane the Virgin"] narrator was not your typical National Geographic narrator, which is what has been recognized these last couple of years. So it was still a risk. But I'm just glad that they saw, not only my work, but the amazing, amazing character that the writers created and developed.
Now I really have to shift this back to the complete shock of "Jane the Virgin" fans when Gina Rodriguez was not recognized with an Emmy nomination, especially after she won a Golden Globe earlier this year.
Not that we took it for granted, but I think to a degree it's like, "How could you not recognize this talented young lady?" You know? And somebody who is not only talented but, as you can tell in all the interviews and her public experiences, she's an amazing human being. She's somebody who, when you're with her, she makes you feel like you're the only one in the room. And that's a really rare trait. I'm just sad that she wasn't recognized. I'm just hoping that I can kind of be like, "Heyyy 'Jane the Virgin'!" and represent the whole team. But I'm still in shock. It's a bittersweet celebration here at the Mendez house.
Have you heard from any of the cast about your nomination?
I've heard from [executive producer] Jennie Urman, through tweets and texts from Justin Baldoni [who plays Rafael] and Yael [Grobglas, who plays Petra] and several others that I haven't gotten around to yet.
Have they expressed the kind of heartbreak that you felt while watching the nominations being announced?
They're an amazing group of human beings, and all I've gotten from the very beginning is a sincere, almost unbelievable level of humility -- that in what they've sent me, I know that they're as happy for me as if it was their own nomination.
I'm sure that they're a little disappointed, obviously. I'm not going to lie. But I'm sure that they're happy for me almost as if it were their own nomination.
To end on a lighter note, "Jane the Virgin" returns this fall. Have you seen the script for the season premiere?
No, unfortunately -- and fortunately, because it kind of keeps us on our toes. We won't see anything until either table read itself or the night before it.
OK, well, honestly, the twist in the final seconds of the season finale was one that you see on so many telenovelas, and yet it came as a shock to many. What do you think is next for Jane and her baby?
I'm hoping that -- and I'm sure they'll be able to manage it, I don't know how, because sometimes I feel like they're magicians with their writing -- but I'm hoping that while they welcome new eyeballs to the show, they also give a nod to those fans who have supported us from the very beginning.
This interview has been edited and condensed for clarity.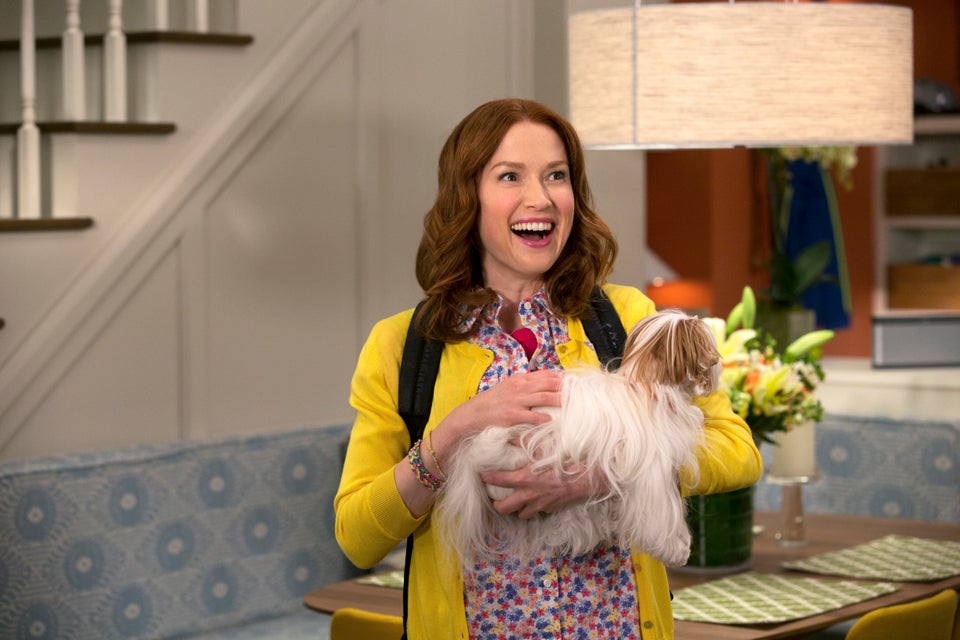 Emmy Snubs 2015
Popular in the Community