LOS ANGELES -- Jane Gloriana Villanueva is a dreamer. But even the "Jane The Virgin" protagonist's wildest fantasies are no match for what some of the show's actors can envision for the series' upcoming second season. 
The two immediately latched onto the idea, and described an elaborate dream sequence that they quickly decided would have to happen inside Rogelio's more melodramatic mind.
"...Of course," Camil said, finishing her sentence. "With feathers, flamingos..." 
"Exactly, we're flying…" she added. Then Camil jumped into a pirouette.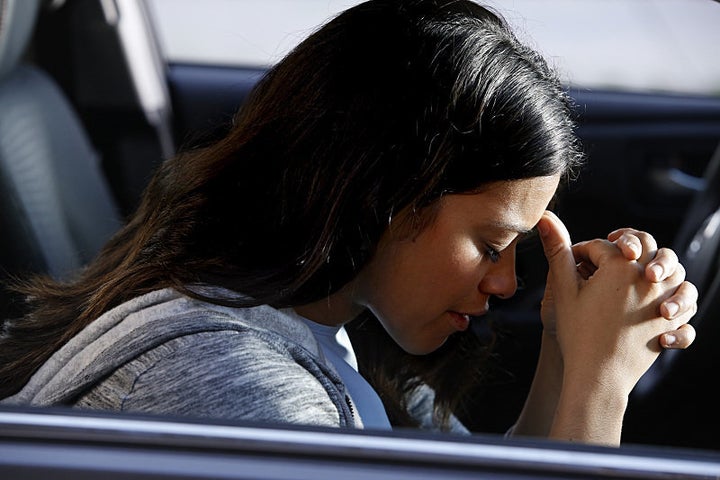 "It was just a choice I made early on to try and keep it fresh and to try to keep everyone pointed at where they're going in each episode, so that surprises can unfold naturally and we don't foreshadow them too much," Urman told HuffPost later. "And I just think the actors have a real nice spontaneity when they're playing the scripts, because in life you don't know what's coming next."
"Jane The Virgin" fans certainly understand that feeling of uncertainty, particularly after the traumatic experience of watching Jane and Rafael's newborn son, Mateo, be kidnapped by Sin Rostro during the final seconds of season one.
"We launch a new mystery that will involve a lot of our people," she revealed. She added that she was eager to "wrap up a lot of stuff early on so that we could embark on fresh drama."
That said, Urman told me that Jane's love triangle with Rafael and Michael will continue for a bit longer, but the wait will be relatively short. Jane will get married in one of the two weddings planned for this season, though Urman failed to reveal if the protagonist will choose between her two current suitors or if there will be a third love interest.
"We've left Jane in a place where she has to make a choice but she had something giant happen to her, so you don't just go back to your romantic feelings right away," Urman said. "There's going to be twists and turns along that path, but [the wedding] is what we'll build to eventually. That said, that is one of her focuses."
Urman said another big focus in season two will be motherhood, particularly how Jane will keep her "sense of self while suddenly becoming responsible for someone else" and continue with her dreams of becoming a writer.
Jane's future wedding also brings up the the titular character's personal commitment to protect her virginity until marriage -- something Jane considered losing in season one. For her part, Urman said she has no intention of keeping Jane a virgin longer than necessary.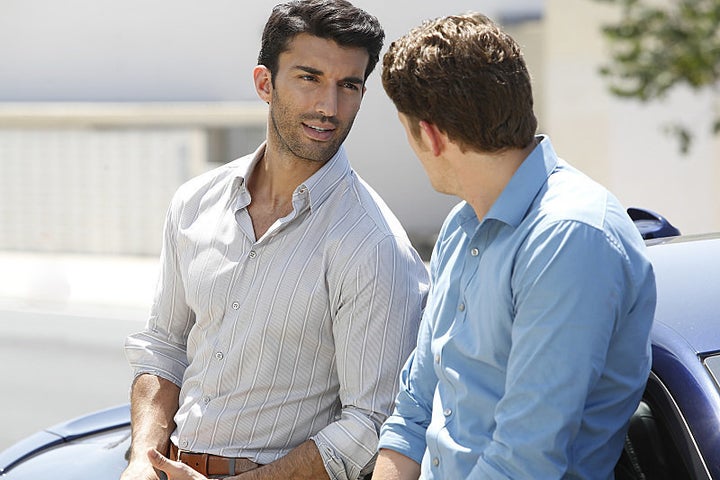 "With Jane's virginity we're only invested in so far as: she has made a vow to wait until she gets married to have sex," Urman said. "So that's my investment in it."
"I want her to achieve what she set out to achieve because it's important to her," she continued. "So beyond that I'm not too concerned, we always have twists and turns -- without saying too much -- if and when she loses her virginity we'll just keep [the show's] title and put a line through the 'Virgin.'"
Those "twists and turns" not only successfully keep "Jane The Virgin" fans on their toes but push Urman to continually go bigger and bigger plot wise -- that is, without going too far.
"The show has to be grounded in that Jane has to respond to things as we would respond. And have at least one or two smaller stories that are relatable and are on a more human emotional scale," Urman said of the show, which was loosely adapted from the Venezuelan telenovela "Juana La Virgen."
"But that said, the show itself is a telenovela -- a meta telenovela, maybe -- so it has to have bigger parameters," she added. "It's that balance that I spend a lot of time thinking about and worrying about."
One way the show manages to stay grounded is by channeling some of its wilder moments into dream sequences, much like what stars Gina Rodriguez and Jaime Camil visualized for Mateo's lullaby.
"We have some really fun magical realism elements this year," Urman said. "We have a puppet show, we have just all different types of fantasies I'm excited about."
And she's definitely on board with having Jane and Rogelio perform a duet on-screen, though perhaps in a less theatrical way.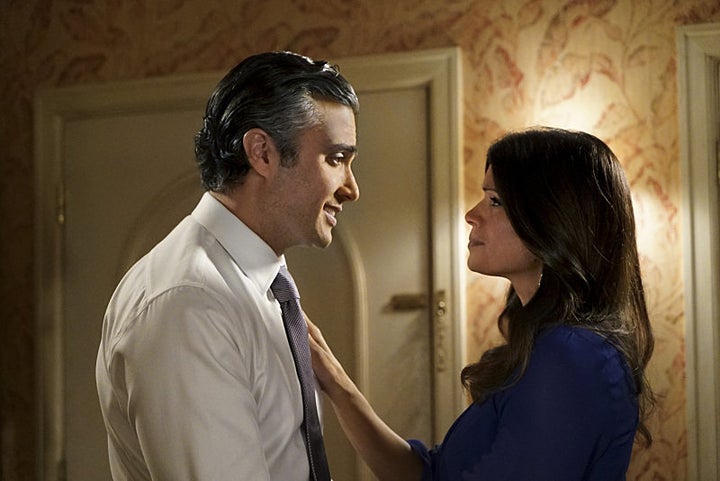 "I think that would be amazing: Jane's lullaby for Mateo," she said, adding that audiences can look forward to hearing Jane rap again in the show's sophomore season. "I want them to be singing to that baby at some point and I want a little bit more music in the show, it just has to come in organically through the lens of Jane."
Urman told HuffPost that Kate del Castillo, whose guest appearance was recently announced, will portray Rogelio's first ex-wife.
"[She's] a beautiful hoarder, a little bit of a female Rogelio," Urman said of del Castillo's character. "Her signature color is not lavender but it is violet."
But it was the news of Spears coming to set that made Rodriguez literally fall out of her chair. The actress told HuffPost she has idolized the pop star since she was a teen.
"You know what I want to do? I totally wanna recreate ["Baby One More Time"] and re-shoot it on set with her," Rodriguez said, describing Spear's iconic music video for the single. "'Baby One More Time' and baby Mateo is in it! How hysterical would that be?"
"Jane The Virgin" premieres Oct. 12 at 9 p.m. on The CW.  
PHOTO GALLERY
"Jane The Virgin" Cast Teases Season 2
Calling all HuffPost superfans!
Sign up for membership to become a founding member and help shape HuffPost's next chapter