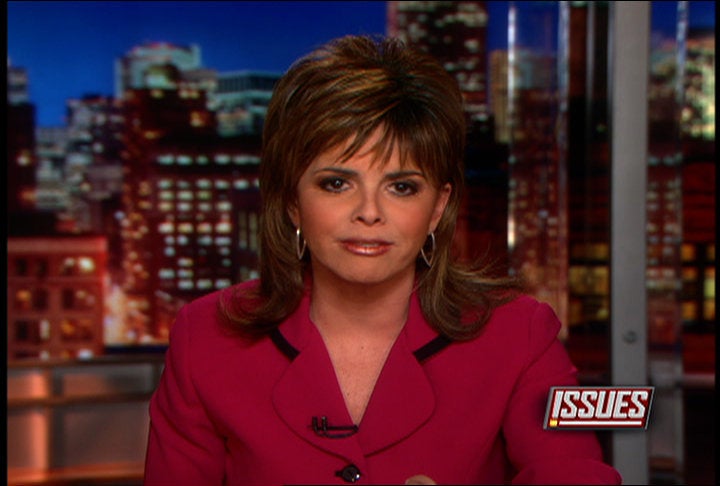 Jane Velez-Mitchell, the HLN host who replaced Glenn Beck when he jumped ship for Fox News, is already topping Beck's ratings from when he held the time slot.
In its third full month on the air, "Issues with Jane Velez-Mitchell" posted HLN's largest 7PM audience since it launched its primetime block in February 2005. For January 2009, "Issues" averaged 531,000 total viewers and 221,000 Adults 25-54, a 50% increase in total viewers and a 46% increase in the demo over Beck's January 2008 ratings.
Velez-Mitchell's January ratings also represent an 8% increase in total viewers and a 19% increase in the demo over Beck's last (and best) month on HLN. Beck's last full month on the air there was September 2008, when he averaged 492,000 total viewers and 185,000 in the demo. Velez-Mitchell took over the time slot on October 17.
The success at 7PM is part of HLN's ongoing rebranding strategy as it sets out to redefine itself as HLN: News & Views. In January 2009, HLN was cable news' fastest growing network, growing its primetime audience by 54% in total viewers (680,000 vs. 442,000) and by 63% in the demo (280,000 vs. 172,000) over a year ago.
The success was fueled in part by Nancy Grace's ratings rise. Grace beat Keith Olbermann in the demo at 8PM for the second straight month, averaging 487,000 vs. Olbermann's 483,000, and also topped "Countdown" in the demo for the 10PM repeat. MSNBC recently announced plans to develop a new show at 10PM.