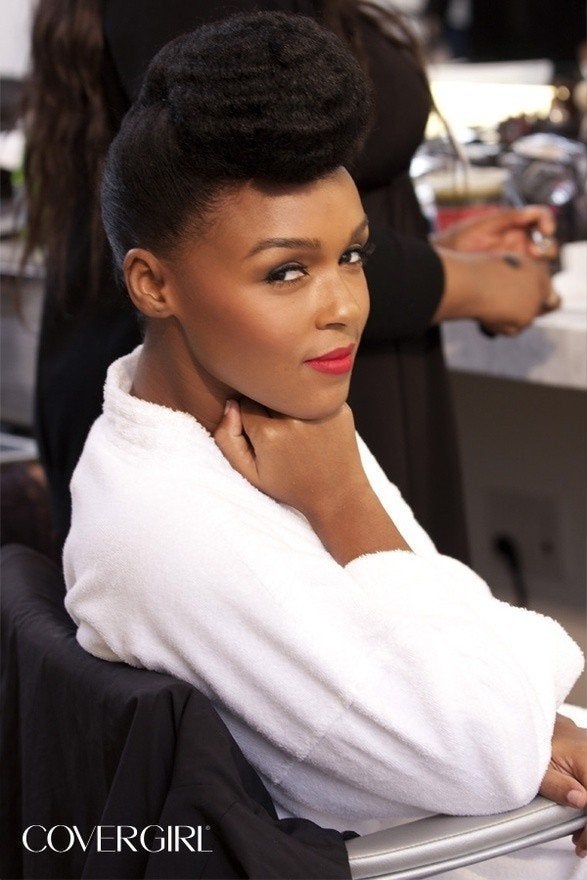 With her signature black-and-white wardrobe, pompadour hair and playful dance moves, Monae surely injects a fresh feel to the latest CoverGirl campaign. The beauty brand posted a slew of backstage pics to Pinterest, in which Monae proves she's got more attitude wrapped up in her pinky than Taylor Swift does in her whole being.
Not to knock T-Swift's cheery CoverGirl spots, of course. But Janelle's bouffant, necktie and saddle shoes are the coolest thing to hit CoverGirl in... well, a very long time.
Furthermore, we're pleased to note that Janelle is just the next in a long line of African American women to rep CoverGirl. Tyra Banks, Queen Latifah and Rihanna have all been named faces of the brand and Monae told Vogue.com that she used to admire Banks' CoverGirl ads.
Props, CoverGirl, on the excellent choice. Check out sneak peek pics of Janelle Monae's campaign below as well as a behind-the-scenes video. (How adorable are her Wondaland Arts Society men?!) See more at Pinterest.com.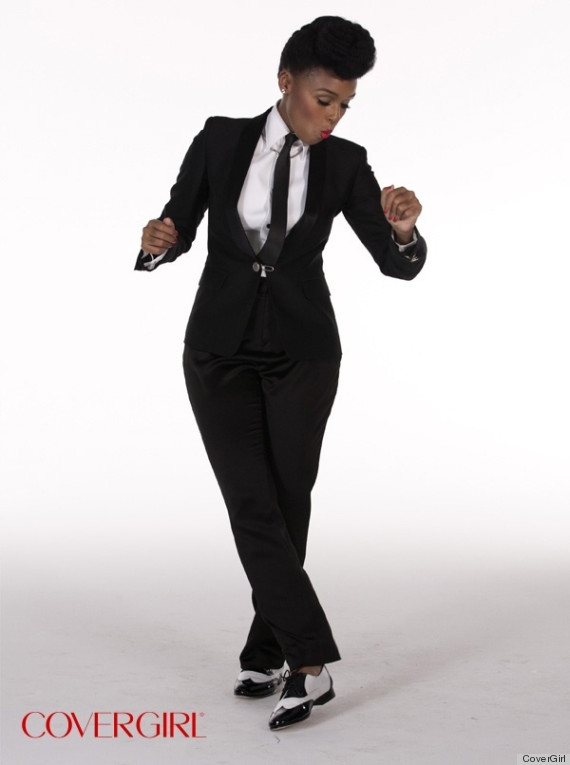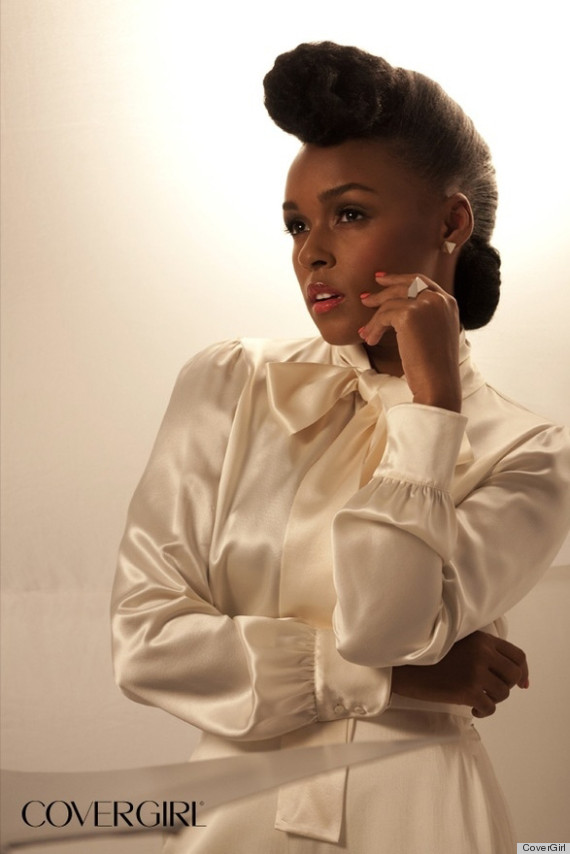 Which other famous women have repped beauty brands?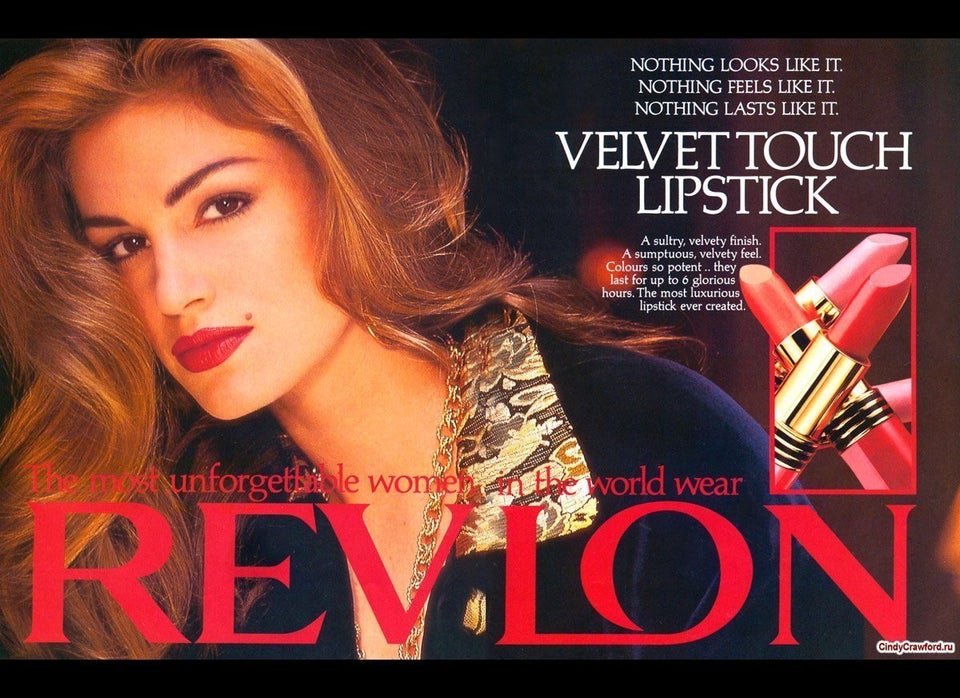 Celebrities For Makeup Brands