Janelle Monàe's Friday morning performance on NBC's "Today" was lively, original and cut short -- right when she started to talk about police brutality.
The "Tightrope" singer appeared with collaborators from her new custom record label, Wondaland, in support of the collective's new EP, "The Eephus" (see her interview with "Today" above).
At the end of her performance of "Hell You Talmbout," a rousing protest song for the Black Lives Matter movement, Monàe told the crowd:
Yes Lord! God bless America! God bless all the lost lives to police brutality. We want white America to know that we stand tall today. We want black America to know we stand tall today. We will not be silenced...
But before she could finish, the camera cut away and an anchor tried to talk over her.
This song is a vessel. It carries the unbearable anguish of millions. We recorded it to channel the pain, fear, and trauma caused by the ongoing slaughter of our brothers and sisters. We recorded it to challenge the indifference, disregard, and negligence of all who remain quiet about this issue. Silence is our enemy. Sound is our weapon. They say a question lives forever until it gets the answer it deserves... Won't you say their names?
While interviews and musical segments from Monàe's 'Today" appearance were quickly posted to the show's website on Friday, the "Hell You Talmbout" performance was conspicuously absent.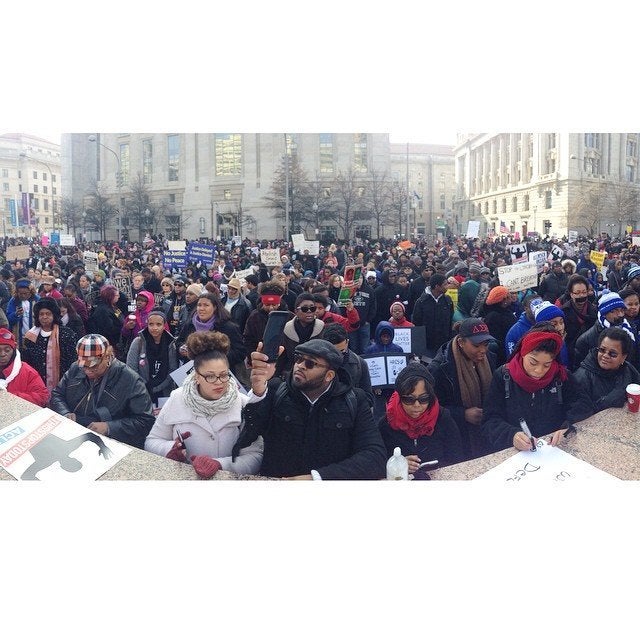 Powerful Black Lives Matter March In Washington
Popular in the Community