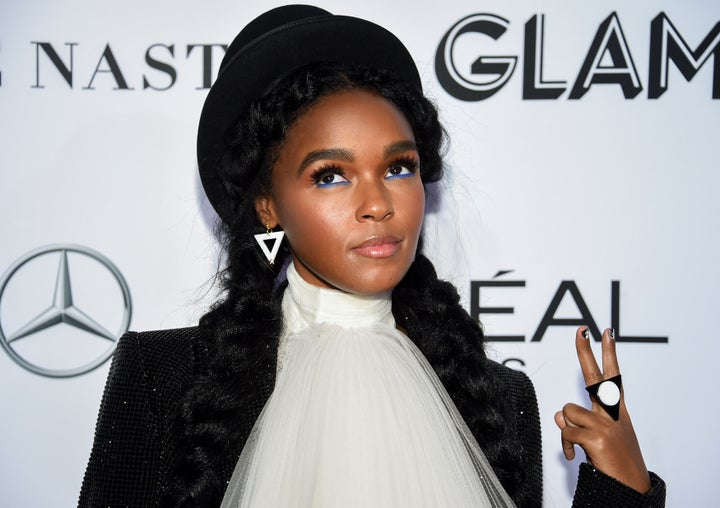 The national radio outlet released its ranking of the top 50 albums of the year on Tuesday, putting the pop star's April release at the top of its list and describing it as "a rose opening to meet the sun, each petal containing a different message."
"Monáe captures the bliss of sexual fluidity, the eloquent anger and spirituality of black feminism, the temporary high of nihilism, the sandbagged weight of self-doubt and finally the euphoric reckoning of learning who you are," NPR Music's Sidney Madden wrote. 
Monáe on Wednesday responded to the recognition on Twitter.
"Whoa , thank you [NPR] for naming Dirty Computer #1 album of 2018!!" she wrote. "This is amazing company."
"Dirty Computer" debuted at No. 1 on Billboard's Top R&B Albums earlier this year. 
"I feel like it's a great time to be presenting the projects that you have in your heart," she said.  "If you grew up being rejected or teased for being a science-fiction nerd or geek and you were black, to me this is the time you would be celebrated."
She added: "I love the fact that we are telling our stories from our mouths and through our own eyes. I think that if we don't they will be erased. Representation matters, and we should make sure that we're doing all that we can to get our stories out."
NPR Music's best albums list was voted on by its staff and member station partners, the media organization said. It also noted ― saying it was not "huge surprise" ― that most of the albums turned out to have been made by women. Mitski, Kacey Musgraves, Lucy Dacus and Noname were also on the list's top five.
"Art is identity, scream these best albums of 2018," NPR wrote of the best albums list. 
NPR also ranked Monáe's single "Make Me Feel" off of "Dirty Computer" high on its list of the year's 100 best songs, naming it the No. 3 song of 2018. 
Calling all HuffPost superfans!
Sign up for membership to become a founding member and help shape HuffPost's next chapter