And we're not just talking about the singer's stunning good looks that rightfully landed her a contract with CoverGirl -- it's also Monáe's award-winning music, singular style and message of individualism that completes her enduring allure.
The Huffington Post Black Voices was on hand as well to fete the 27-year-old star, who stepped out sporting a sleek version of her signature pompadour-esque 'do and a sharp white Topshop suit with black accents for the special occasion. We took the opportunity to ask the Grammy Award-winning singer about keeping her wardrobe strictly black and white.
"It's a dedication to uniformity and I'm a minimalist by heart, but a lot of it had to do with me wanting to have a uniform like the working class, like my mom and my grandmother," Monáe told The Huffington Post.
The Kansas-native grew up in a working-class family where her mother was employed as a janitor, her father was a trash man and her stepfather worked at the post office. Her grandmother once worked as a sharecropper in Mississippi, and worked at a jailhouse until she passed away. "My grandmother had 16 sisters and brothers and they all had to share one pair of shoes," Monáe explained. "And so that's the family that I come from -- I don't ever want to be detached from that. I use it as motivation for my music and to just keep me centered, grounded and to stay on message," Monáe said.
That same sense of humility and drive was echoed in a speech Monáe delivered after Bush, Essence acting managing editor, presented her with a framed copy of the magazine cover.
"This didn't have to be my life," Monáe said as tears filled her eyes. "I'm genuinely moved and touched," she added and paused again after becoming overwhelmed with emotion.
"There are lots of beautiful young women of color out there who would look just as gorgeous or even more gorgeous on this cover and for you guys to see something in me -- and for my story to connect in a way that you allowed me to tell and have this platform to tell my story to your readers, is just something I won't take for granted," she said.
She went on to say, "I look forward to continuing to partner and do things that can encourage our young girls to be comfortable in their own skin and know that they don't have to sacrifice or -- they don't even have to be like Janelle Monáe to be on the cover of Essence."
Scroll through the slideshow below to see all the fun from last night's dinner party!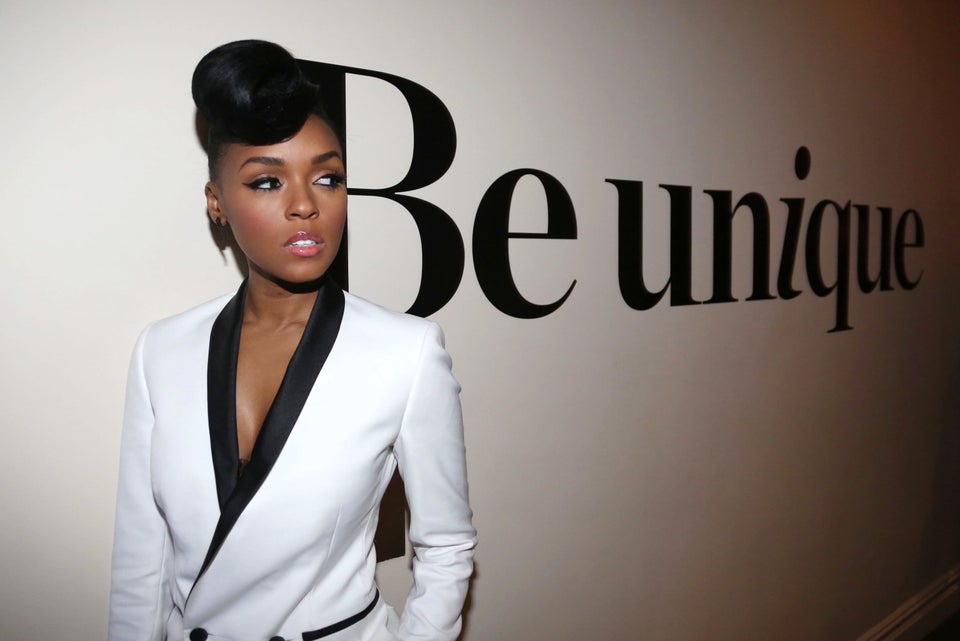 ESSENCE Dinner For Janelle Monáe
Popular in the Community