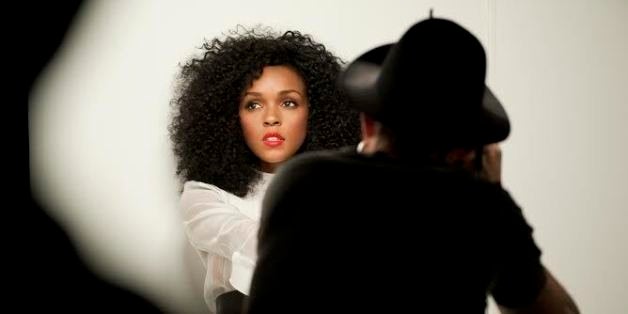 With all that going on it's no wonder she's been a CoverGirl spokeswoman for the past two years and one of our favorite celebs. And next month Janelle is hitting the music festival circuit with stops reaching as far as Australia, New Zealand and Dubai.
But before she jets off we got to catch up with the superstar and pick her brain about everything from her life as a CoverGirl, how she keeps her smile so bright, and her thoughts on Lupita Nyong'o's newest honor as People's Most Beautiful Person of 2014.
On why she still loves being an easy, breezy, beautiful CoverGirl
CoverGirl really does support diversity in women and that's evident with myself being part of the family -- as well as Queen Latifah, Ellen DeGeneres, Sofia [Vergara], Pink and Katie Perry. They really do promote powerful, bold, interesting, artistic, funny and loving individuals. Their ideal of beauty is not monolithic. So, it's been an amazing platform to be apart of -- just to see women of color represented in the brand. And I didn't have to change who I was to become a CoverGirl. They were extremely excited about working with me as Janelle Monae the natural-haired, tuxedo-wearing, futuristic girl that I am.
On Lupita's "Most Beautiful Person" status
I feel proud. I feel just it's a no-brainer. She is absolutely gorgeous and I think it's her spirit that helped this awe. Not only is she physically attractive and just beautiful, but I think that she just exudes positive energy and she seems very warm and caring. She also speaks several different languages, she's smart, she's intelligent and she's a hell of an actress. I think all those things make her a beautiful woman."
How she unwinds after electrifying on the stage
Balance in all things. I wrote a song a few years ago called "Tight Rope," and it was about not getting too high and not getting too low. I just separate my professional life from my personal life. I don't allow the praise or the criticism get into my personal space and home. When I'm at home I'm with friends and around people that I love -- they make me laugh and make me happy.
On keeping her pearly whites...extra white and pearly
I try not to drink coffee or anything that will stain them. So I think that has been really helpful.
The most unusual thing we'd find in her purse or pocket
I keep this rock that a man gave me when I was in Rio de Janeiro. He said it would keep me protected and for some reason I've kept it in my jacket. I take it with me wherever I go.
Her favorite signature style-making beauty buys
I love keeping my bold red lip in CoverGirl's Lip Perfection "Hot 305" -- it's a staple for me. I usually pair that with a light foundation (CoverGril's True Blend Liquid Foundation), because I don't like heavy makeup. Then I'll add mascara (CoverGirl Bombshell mascara), because I absolutely LOVE lashes!
What she uses on her awesome au naturel hair
I use these products by Cantu and I love their leave-in conditioner. I have natural hair and it gets really really thick If I don't comb it for a few days or I don't put it into a protective style -- so I use the conditioner to detangle and it moisturizes it at the same time.

Before You Go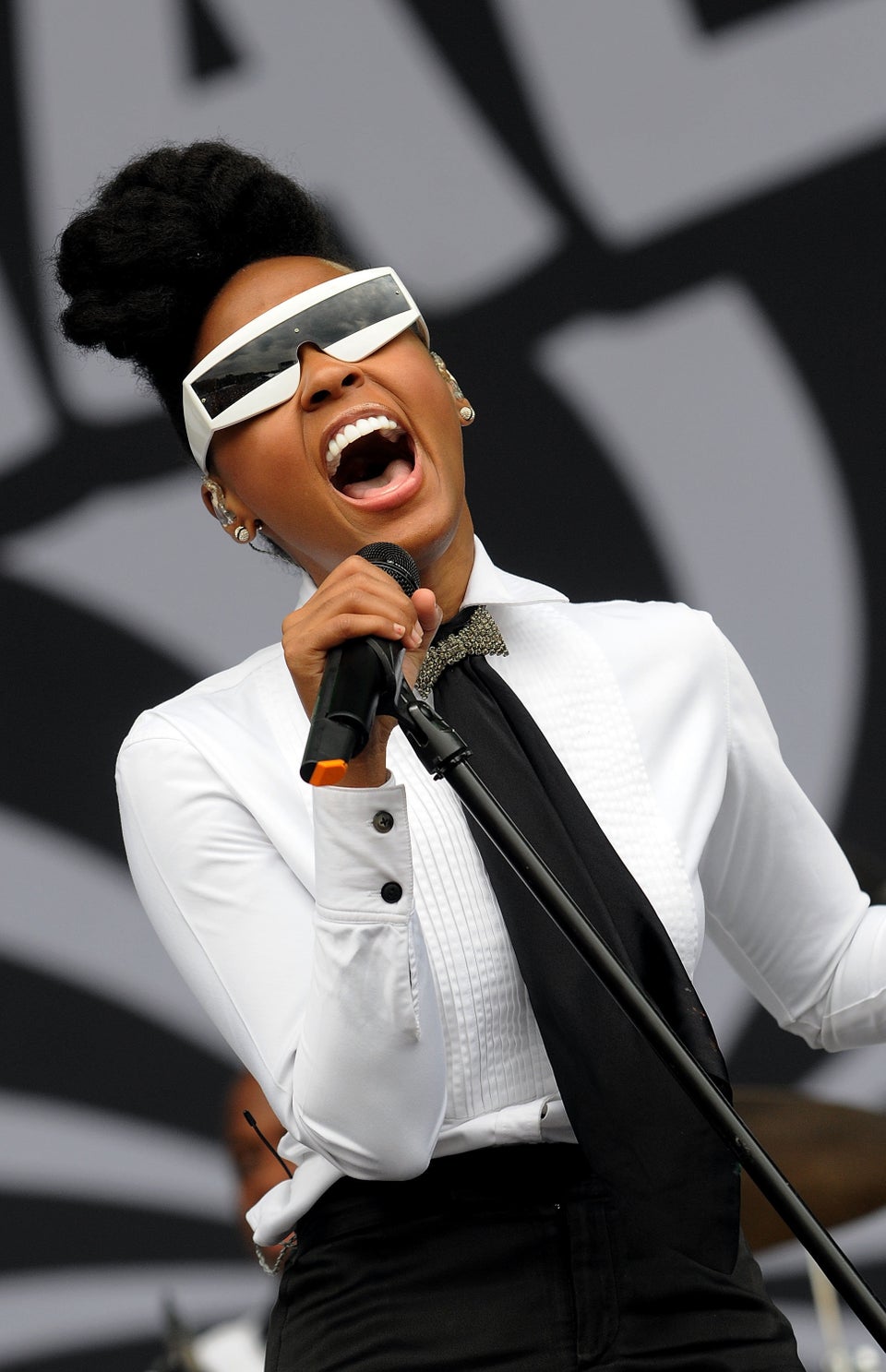 Janelle Monae
Popular in the Community