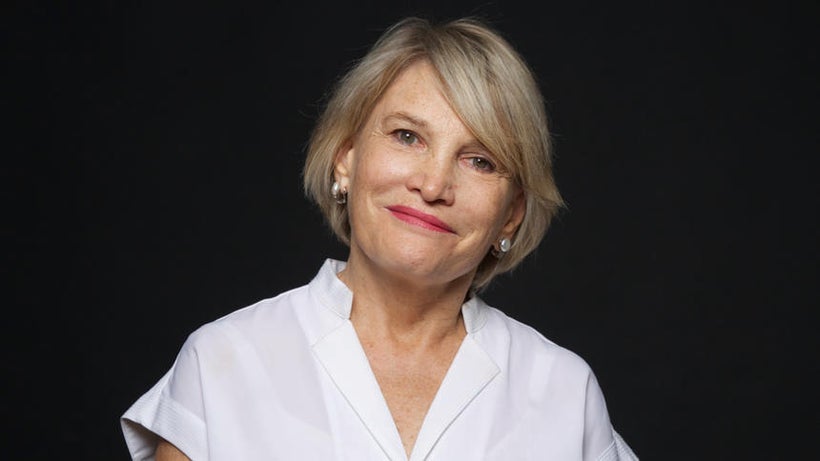 On January 21, just one day after women and their allies again take to the streets in cities nationwide; friends, colleagues, and family will gather in New York City to memorialize and celebrate Janet Benshoof. I will be there to remember and honor a former colleague whose brilliance, dedication, humor, and warmth is sorely missed.
I met Janet in the early 1980's when I was a very new face representing the National Council of Jewish Women (NCJW) in the national reproductive rights coalition that met regularly in Washington, DC, to strategize and take action to protect women's access to abortion rights and other reproductive health care.
Janet would come down from New York frequently—first as director of the ACLU Reproductive Freedom Project and later as the head of the Center for Reproductive Rights, an organization that she founded—to brief and update us on the legal battles planned and underway. I would venture to say that Janet had a role in—often a significant role—in every major reproductive rights court case in the United States and later, globally, over the last four decades.
Among other cases, Janet argued the winning side in the Hodgson v. Minnesota Supreme Court case in 1989 which struck down Minnesota's two-parent notification requirement for young women seeking abortions. Two years earlier, in Bowen v. Kendrick she narrowly lost a case before the Supreme Court involving federal funding from the Adolescent Family Life Act going to religious organizations. Regardless of the outcome, Janet was a formidable force for our cause.
Even before the MacArthur Foundation made it "official," Janet was widely recognized as a genius—someone who was able to see fresh angles and approaches to difficult legal problems, someone who didn't just understand the power of the law but also the power of language to make a persuasive case. She founded not one but two major human rights organizations: the Center for Reproductive Rights and the Global Justice Center which she headed until her death.
I was (and am still) in awe of Janet's brilliance and accomplishments. Even more so, I appreciated her personality. From the first time I met her, she was warm and attentive. Over the years, I have relished running into her at meetings and gatherings during which we would take some time—however brief—to catch up, to rail against the latest outrages, to share our mutual interest in global women's issues, and to make each other laugh. Janet had a great sense of humor and a smile and laugh that lit up her face and could light up a room.
Jewish people offer condolences by saying, "May her memory be a blessing." The memory of Janet Benshoof is a blessing for those of us who knew her and the millions of women and families worldwide who have and will continue to benefit from her ideas, her talent, and her hard work. Thank you, Janet. Rest in peace!
Calling all HuffPost superfans!
Sign up for membership to become a founding member and help shape HuffPost's next chapter
This post was published on the now-closed HuffPost Contributor platform. Contributors control their own work and posted freely to our site. If you need to flag this entry as abusive,
send us an email
.