Warning: This article contains nude imagery and may not be appropriate for work environments.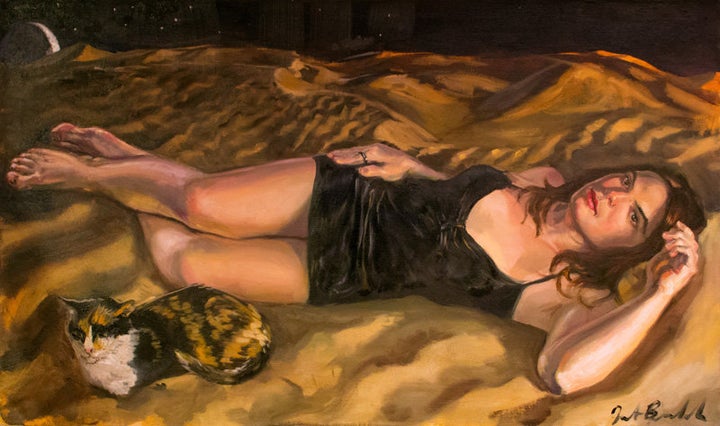 It's 2015, and transgender women star in television shows, take center stage in rom-coms, and grace the covers of magazines. And yet in the realm of fine art, particularly more traditional fields like painting and portraiture, trans women remain almost entirely absent.
In July of 2014, Bruesselbach created her series titled "Daughters of Mercury," featuring 12 full-length oil portraits of trans women, one for each month of the year. The artist raised over $24,500 on Kickstarter to bring the project to life. Now, this year, Bruesselbach is taking her project a step further with "Granddaughters of Mercury," a second series spotlighting beautiful and influential trans women -- with a focus on trans women of color. She aims to raise $10,000 and create 25 large-scale paintings.
Bruesselbach is aware of the paradoxical nature of her project, at once spotlighting trans women and separating them from the mainstream. "Fundamentally the project is contradictory, simultaneously isolating trans women as a category and seeking to depict how they do not constitute a distinct type and are women with as many ways [of] being beautiful as they are individual people, if not more." Eventually, Bruesselbach hopes such a division between trans women and cis women will cease to exist altogether.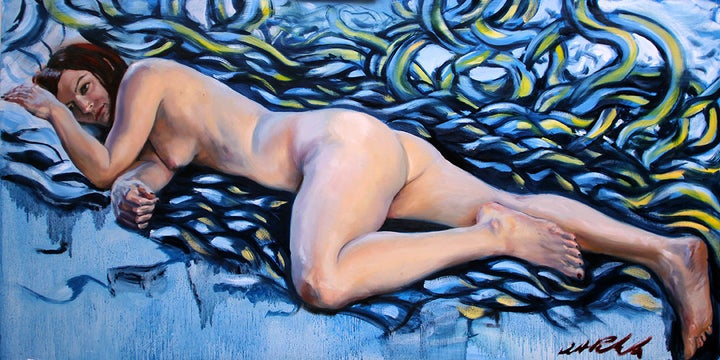 "Trans visibility has been particularly strong in the past few years, and as a visual art project that isolates trans women as a category, this series is part of it," Bruesselbach said. "That visibility is not inherently a positive thing. For every trans woman who is made to feel less alone or stuck and see more opportunities for themselves, there are as many violent cissexists and transmisogynists who target people they would not have seen, or who seek to make explicit previously ambiguous discrimination."
A potentially problematic aspect of the series is Bruesselbach's status as a cis woman, a fact not lost on the artist. Wary of her work being interpreted as exploitative, she admits she is conscious of her privileged position and devoted to using her artwork not just to provide an image, but also a voice. "As much as it is possible to not just be another cis artist exploiting the trend, I seek to amplify the voices of trans women," she added.
To ensure this goal, each of Bruesselbach's portraits will be accompanied by a text or artwork by the subjects themselves. More than just an exhibition, "Granddaughters of Mercury" will provide the foundation for a burgeoning community of transfeminist artists and allies.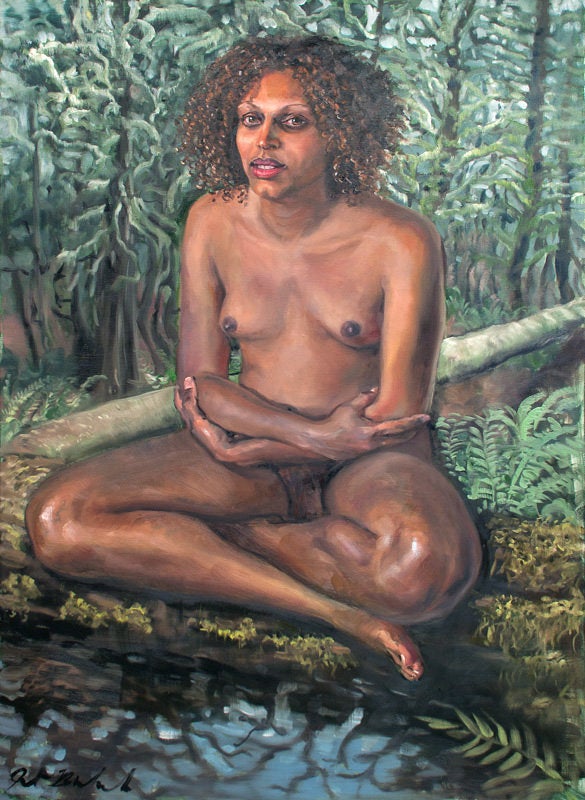 Bruesselbach's own works are figurative oil paintings, relatively traditional save for their subjects. The juxtaposition of a time-honored medium and trans models is an arresting contrast, one not often encountered in classical art circles, let alone the more experimental contemporary art scene. "I've come to a much deeper understanding of how important the tropes of figurative oil painting are to the relationship of trans women with their appearance," Bruesselbach said, "especially as I've found myself painting more nudes than I would have imagined."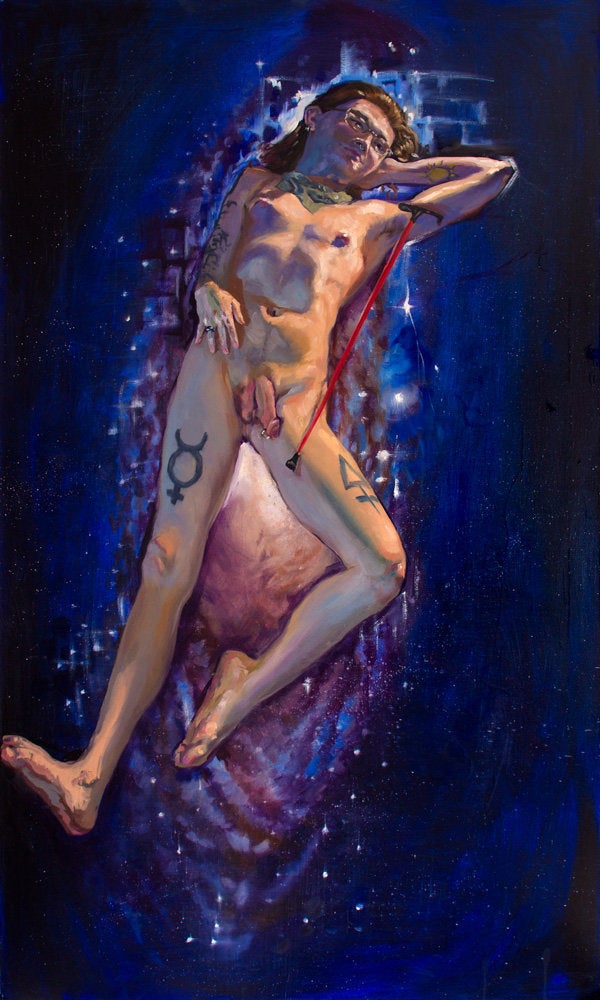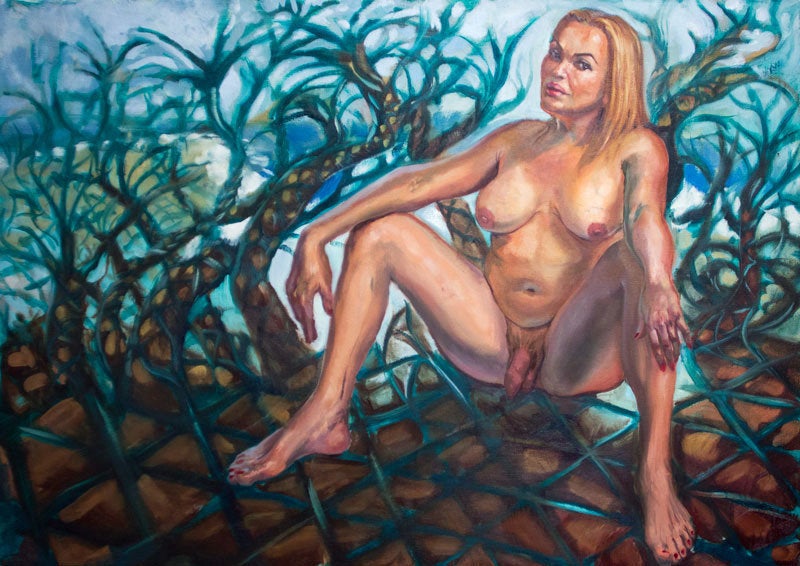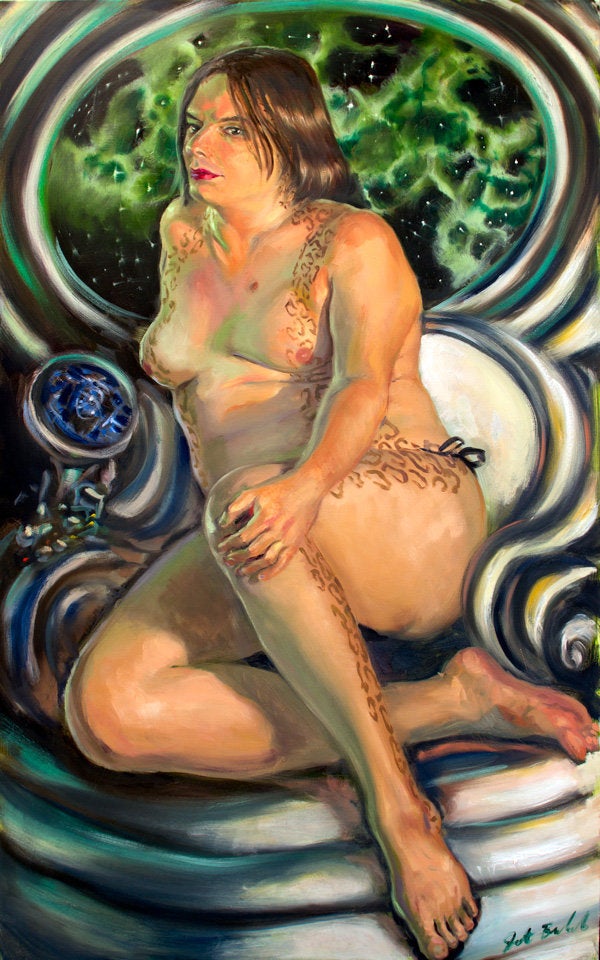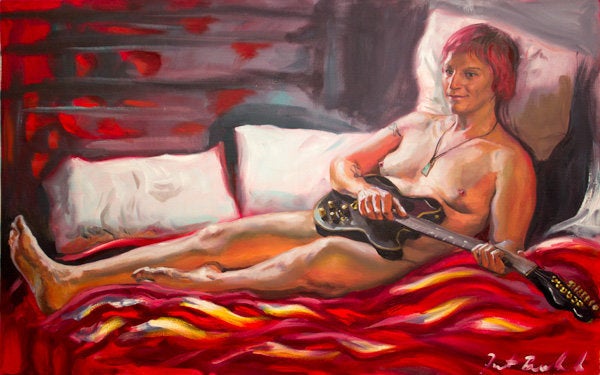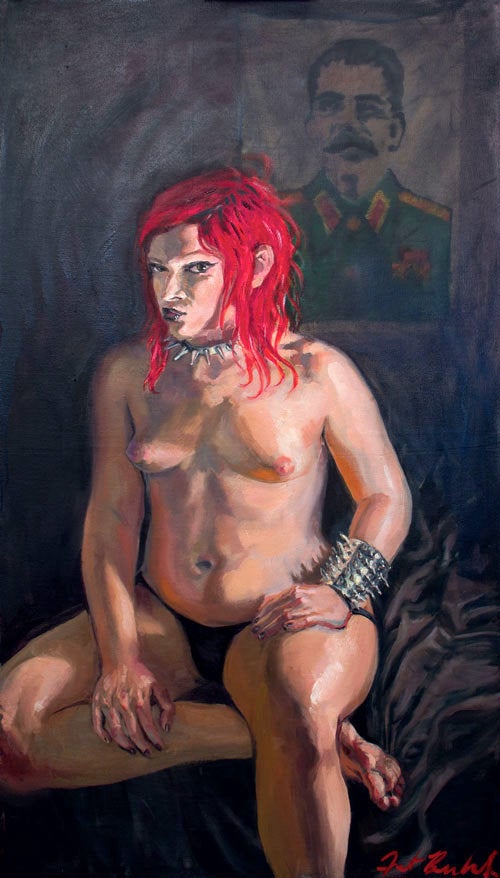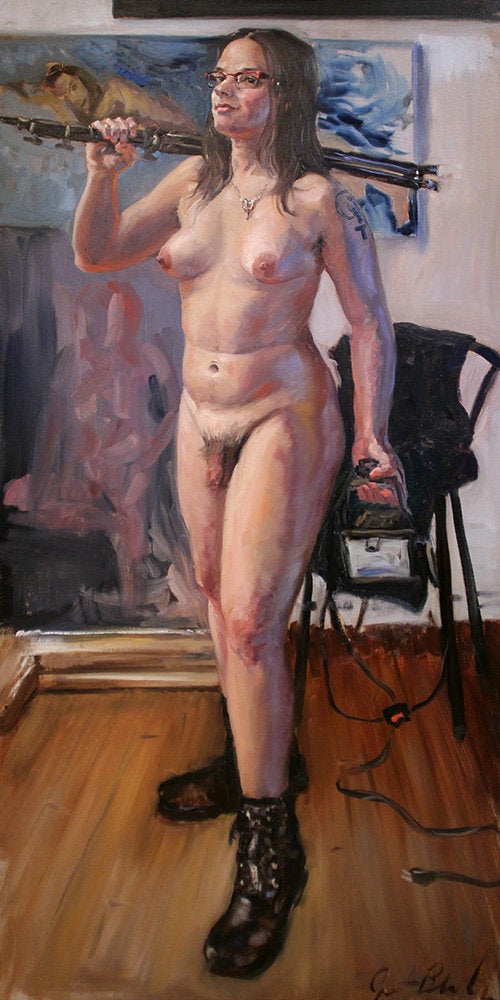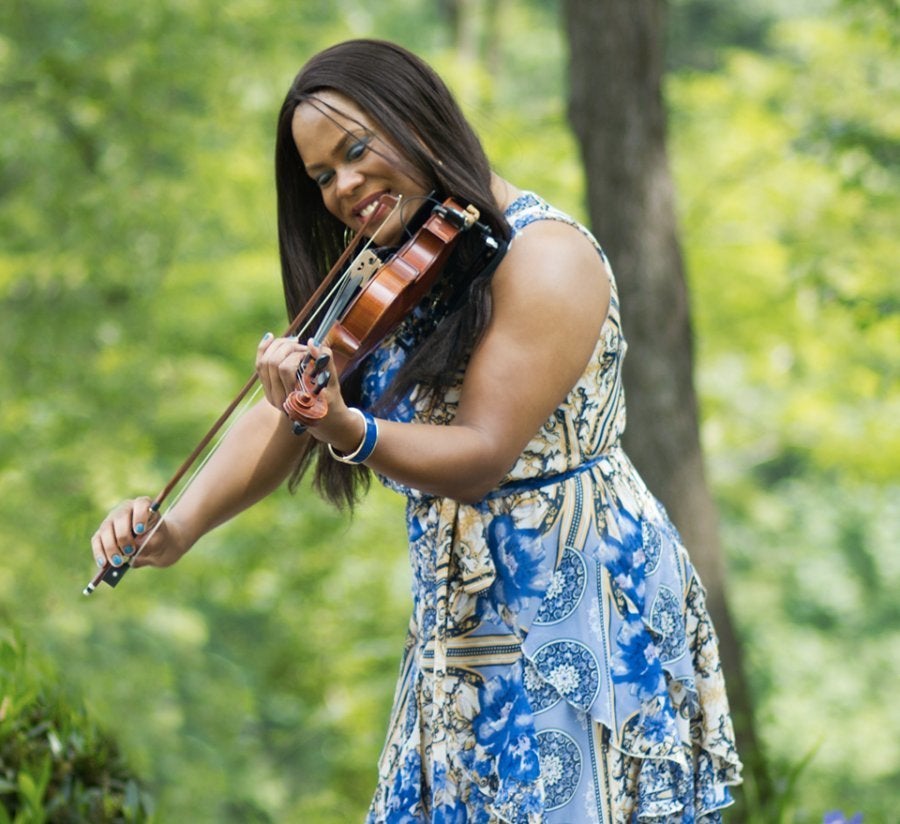 Trans Artists Changing The Landscape
Popular in the Community