Feb. 1 marks the 10th anniversary of Janet Jackson's nipple. Well, the 47th anniversary of her nipple, but the 10th anniversary of the reveal of said nipple on a national stage -- the Superbowl XXXVIII controversy that Jackson's spokesperson Stephen Huvane described as "a malfunction of the wardrobe." While singing the line "gonna have you naked by the end of this song," Justin Timberlake tore at Jackson's bustier, supposedly intending to leave her red lace bra intact. A decade later, speculation remains as to whether or not the whole thing was intentional. The incident sparked a legal battle between CBS and the FCC (who thought the performance a basic disregard of "common decency") that culminated with a fine of $550,000.
By definition, Dictionary.com lists a "wardrobe malfunction" as "an embarrassing situation caused by the clothes a person is wearing." But what about the wardrobe malfunction as a concept, as an accidental (or deliberate) means to obtain relevancy?
As was immediately the case with Jackson, nearly every "malfunction of the wardrobe" comes complete with a question of intent. One might reasonably argue that a well-executed nip slip is a quick way to obtain publicity with immediate, though fleeting attention. (See: Janet Jackson's Google trends results' peak in 2004 and almost complete disappearance shortly thereafter.)
Similarly, Britney Spears had so many wardrobe malfunctions beginning in 2008 that haplessly revealing lady parts has been dubbed "pulling a Britney," since she has had her "p---y hanging out" on and off stage.
To what extent does intent matter? Well, there is something somewhat disturbing about deliberately skipping out on panties only to do a faux split while exiting a limo. But whether someone means to show us their unmentionables is almost irrelevant when you consider the place of the wardrobe malfunction in celebrity culture. Really, the action has become so pervasive, that it extends beyond scandals and stunts, surpasses trend and simply becomes an anticipated aspect of being a lady in the public eye.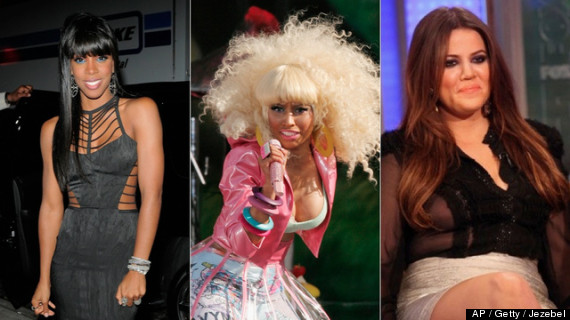 In 2011, Jen Chaney tucked her turtle neck into her khakis to write about the "common occurrence" of exposed celebrity breasts. Citing Khloe Kardashian, Nicki Minaj and Kelly Rowland's unintentional nudity, she claimed the nation had grown accustomed to exposed nipples. "Is it so hard for famous women to dress themselves?" she asked. So, it's been 10 years and where are we now? Over the course of the past few months alone, Carmen Electra, Kim Kardashian, Toni Braxton, Courtney Stodden and Paris Hilton have all experienced a highly viral "embarrassing situation caused by the clothes a person is wearing."
Alas, the fact that this remains the state of things 10 whole years since we saw Janet Jackson's nipple in that uncomfortable-looking metal pasty signals two unsettling things: 1) society will likely forever remain obsessed with voyeurism as it applies to the female body and 2) we're, like, really, really old.
Before You Go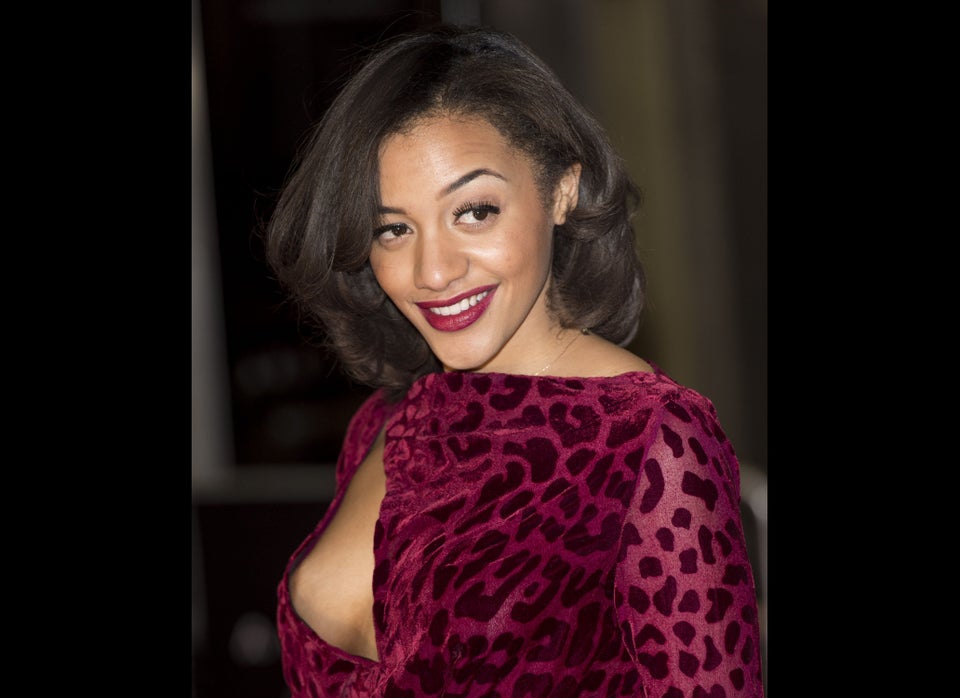 Eek! Wardrobe Malfunctions (NSFW)
Popular in the Community