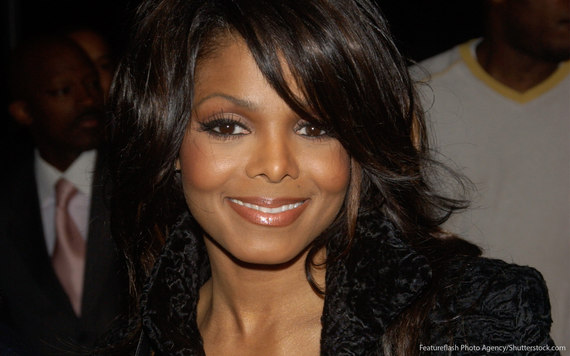 By Laura Woods, Contributor
Janet Jackson is pregnant with her first child. Less than two weeks before she turns 50 on May 16, sources confirmed the singer's pregnancy with husband Wissam Al Mana. In April, she postponed the second leg of her "Unbreakable" tour to start a family, but instead of directly addressing pregnancy rumors, she released a video for her new single, aptly titled "Dammn Baby."
Having a baby is never cheap, but it can become even more costly for high-risk pregnancies, which Janet Jackson will face at age 50. Luckily for the singer, both her and her billionaire husband can afford the best medical care money can buy.
Janet Jackson's Pregnancy Cost
Michael Jackson's sister has not confirmed whether her child was conceived through in vitro fertilization (IVF), but this treatment is common among women over 40. Each IVF attempt costs approximately $20,000, according to Forbes, but the procedure is only successful approximately 40 percent of the time. If the singer took this route to pregnancy, it might have taken multiple tries.
Pregnancies are considered high risk if the mother is older than 35 years old, so Janet Jackson's age automatically puts her in this category. Expectant mothers at high risk are required to visit their doctor more frequently and submit to additional ultrasounds and blood pressure and urine tests, in addition to genetic tests conducted by a genetic counselor.
Many women also see perinatologists -- doctors who are specially trained to handle high-risk pregnancies -- and their regular doctor, which adds to prenatal costs.
Costs for a high-risk pregnancy can reach $57,000 if the child requires neonatal intensive care, reported Optum, a health services company. This amount is more than seven times the $8,000 average for standard births. Despite rumors of Janet Jackson's secret daughter, this baby will be the first for both parents-to-be.
Janet Jackson Net Worth: $175 Million
Janet Jackson's songs like "Together Again" and "If" have been heating up the Billboard charts for decades, earning the famed singer millions. With numerous hit records under her belt, it's no surprise Janet Jackson's net worth is $175 million, according to Celebrity Net Worth, which reports on celebrity earnings.
Janet Jackson Music
Like Barbra Streisand and Bruce Springsteen, Janet Jackson has the honor of having No. 1 albums in each of the past four decades. Seven Janet Jackson albums have reached the top spot on the Billboard charts, including her latest, "Unbreakable." Previous hit records include "Discipline," "All For You," "The Velvet Rope," "janet.," "Janet Jackson's Rhythm Nation 1814" and "Control."
Janet Jackson's husband Wissam Al Mana, meanwhile, has a net worth of $1 billion. The Qatari-born entrepreneur earned his fortune from his family's real estate holdings. His family has invested in some of fashion's biggest names, including Dolce & Gabbana, Balenciaga and Giorgio Armani. The London-raised businessman is 41 years old.
Janet Jackson Releases 'Dammn Baby'
As rumors of Janet Jackson's pregnancy blew up the internet, the singer posted on Twitter the music video to her latest song, 'Dammn Baby.' Watch it here:
More from GOBankingRates:
Calling all HuffPost superfans!
Sign up for membership to become a founding member and help shape HuffPost's next chapter