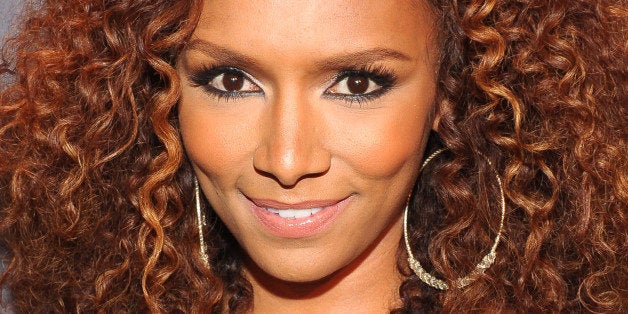 If she could do it all over again, transgender writer and advocate Janet Mock said she'd have challenged Piers Morgan on CNN in the first of their two "Piers Morgan Live" interviews this week, both of which garnered much media attention and sparked Twitter outrage.
The acclaimed writer and author of a personal new memoir, Redefining Realness, appeared on Morgan's show on Tuesday night in a taped interview and accepted his invitation to go back on the show the following night, after the talk show host complained of being unfairly "attacked" on Twitter by transgender activists and others. Morgan's critics, Mock among them, said the show and Morgan had misgendered Mock, framing and promoting the first interview with Mock, who has written of experiencing herself as a girl from as far back as she can remember, as "formerly a boy" and having been "a man."
"I think that what happened in that [first] interview was that I didn't use my voice in the way that I should have used it," Mock said in wide-ranging interview with me about her book on SiriusXM Progress. "I should have said something, as soon as he cut before commercial break and called me 'a man' — and they edited it to look like we were laughing after that, which was not the case — I should have just had a side note, and said something. But instead, I gathered myself, and I was like, this isn't the interview I thought it was going to be. But I'm going to be pleasant, because I'm on mainstream television. Most people have not met a trans person before and I'm not going out as the quote unquote, angry black trans woman. And so, for me, there were a lot of layers about respectability politics within that too. And this is part of my own journey, too, growing, evolving and realizing I'm here to do a job, which is a service for an entire group of people who are vilified and really abused — not through Twitter, but in life, on the streets. And so for me, that's my responsibility growing into that role and duty that I've been thrusted into as well."
Mock, a former editor at People.com who came out as trans in 2011, has written blog posts about her experience in the past. But with the publication of the book, she acknowledges a transformation, becoming a full-fledged transgender activist.
"At the end of the day, for me, I'm a writer," she said. "And so I felt I needed to have a record of my life with my own words with all the nuance, and complications and complexities but also I think trans stories need to be told through trans people's lives. And also, I think nuance gets lost when things go through other people's filters, media people's filters, and the book is kind of like a pure essence of me."
Mock said she wanted to do something different with the book, taking the genre of trans memoir-writing to a new place.
"I wanted to complicate the genre as a writer," she explained. "Transition or trans memoirs have been very much an apolitical space. It's also been an older space. And so, I wanted to throw in the intersection of youth and also race and class, and have those discussions and also make a place for the erotic within this text too, like, 'What do we do with our bodies?' Because that's also important, that we're fully livable, loving beings, sensual, and pained and traumatic and all of that stuff."
She made a decision as well to talk about having been a sex worker at the age of 16. Mock, who grew up in Hawaii and Oakland, California, said she had "super-loving" parents who "could give me lots of love but at the same time they didn't have the money to help me or even the knowledge or the political consciousness to understand the things that I was going through with my identity as a young person." Though she was a high achiever, would eventually get a scholarship to college and wasn't thrown out of her home or rejected, like far too many transgender teens, Mock, like others, chose sex work to help with the high costs of medical procedures.
"I think, for me, there's no way to have a discussion about sex work without talking about poverty and joblessness and sensible affordable health care and the high cost of gender-affirming procedures and medicines that we need," she explained. "And also, criminalization and how our school system works and young queer and trans youth are getting pushed out of schools because of the use of the words and language, and bullying and intolerance. And so, all of these forces are what kind of push young trans people and queer youth, period, into underground economies like sex work. For me, that's what led me there as a young person. And so I used that agency. I used my body. I traded sex to get the medical care that I needed growing up, and for me to erase that record of my life would be untrue. And there's no sense in telling my story if I'm not going to tell it fully because there are some girls out there who are going through this right now, and now they will see that they are not the first to go through this, and they're not alone. And that there's nothing shameful about having the agency in your own life to choose what you want to do with your body to care after yourself in an environment and world that tells you that who you are should not exist and should remain shameful and secret."
Mock noted the sometimes difficult adjustment she's made to being a public figure, describing "this push and pull factor where you don't want to represent an entire community and just want to represent yourself." Pioneering and "being among the first is very difficult" she said, "because you realize when you are pioneering and you're in the front lines you have to kind of combat things and you have to take chances and you have to challenge people and that's what led to the events of the past week."
Regarding the exchanges with Morgan, Mock described how upset she was after she left the studio after the first interview (which had been taped days before it aired), going home and telling her boyfriend, "He called me a 'man' on TV — and I said nothing." She also discussed how the Twitter battle with Morgan erupted after that interview aired on Tuesday night.
"I was actually at my book party, [when the interview aired]," Mock explained. "I didn't watch it when it was airing. All I saw was the Twitter feed from 'Piers Morgan Live,' and they were framing in this way, they were tweeting it all out, 'formerly a man, watch the segment now.' And so that's what I responded to. I was like, What is this segment? And that's when I reacted, and said, 'Please get it together. This is not it.' I never tweeted once at Piers Morgan. I tweeted at his show because I knew it was the show sensationalizing, editorializing of our segment, which was pleasant. It was problematic but pleasant — and I think those two things are not mutually exclusive. You can be completely kind and say something completely offensive at the same time. Or have good intentions but still be ignorant and lack understanding and sensitivity."
"He wanted me to confirm for him that I was a 'boy' in a piece that I didn't write," Mock said of Morgan's intentions in inviting her back. In the second interview Morgan reiterated that he's an ally and supporter of trans rights, and that he was under what he described as relentless attack on Twitter.
"Which was very interesting," Mock said, "because I don't know how my 17,000 Twitter followers compare to his 2 million and I don't have a TV show and I wasn't responding to anything. It's also a discussion about ally-ship. What does that look like? An ally is not a tittle you throw on to yourself. It's a constant state of evolution, education and action. In social justice circles we always talk about stepping up and stepping back. You speak up and then you step back and you listen to those that you want to work in collaboration with."
Does she believe he's a misinformed ally or an enemy?
"I think his show is about him," Mock replied, "and this whole thing has been about him. It's not about my book. It's not been about the issues that I cover, very layered issues that could fill a whole hour of a show."
Nonetheless, Mock believes the entire affair, even with all the heat, was successful in the end at moving the discussion forward. And she said she learned a lot herself.
"I'm a lover of words and we've had a discussion on language and the abusive effects of language and also how words can be something that uplift people with and give them reflection and possibility, and also something that can demean them and dehumanize them," she said. "And this is the first time ever that we have the tools to fight back and to say this is not going to be the record of our lives."
"I think it was successful," she continued, "that it's opening people's eyes up to something they never thought about before. Because gender affects all of us. I think [in the second interview] I got to discuss some complicated, nuanced things in a controlled way. I hope that we're open to learning and turning this into a teaching moment for all of us. I learned a lot about myself through the segment. I learned also that I have a community of people on my side, who care about me and are invested in my work and what I do and that has been able to keep me above the fray and to be better than to engage in discourse that is hurtful and harmful."
Before You Go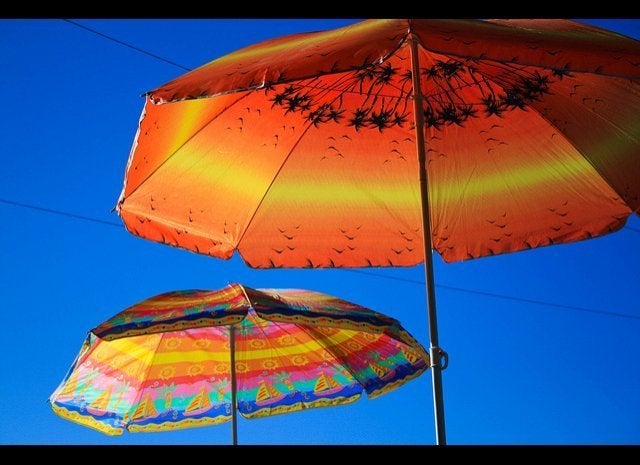 15 Things To Know About Being Transgender By Nicholas M. Teich
Popular in the Community