The body of a reclusive British woman was "gnawed and eaten" by her starving pets after she died, according to a coroner's inquest.
By the time British police discovered the body of Janet Veal, she'd apparently been dead for as long as three months. Her house made for a grim scene, littered with the carcasses of numerous pet cats and dogs that had been confined in the house and died of apparent starvation.
"Certain parts of Mrs. Veal's body were missing and had... effectively been gnawed and eaten away by the animals," Coroner Keith Wiseman said in Southampton Coroner's Court.
The 56-year-old woman's body was found in the kitchen. Although the level of decomposition made it difficult to determine exactly what killed her, Veal's medical records showed a history of chronic obstructive pulmonary disease.
That condition was the likely cause of her death, and possibly immobilized her so that she was unable to seek help, the coroner said.
"There is no indication otherwise and no suggestion... that she had been in any way attacked by the animals while she was alive," Wiseman said in court.
An officer who responded to the scene noted that the rooms of the woman's house were so cluttered with garbage that it was difficult to see the floor. The state of the house and the evidence of Veal's many animals suggest hoarding behavior.
Hoarding behavior can endanger animals even if the owners are alive. In June, two Georgia sisters were arrested after authorities found 31 dying cats, and a dog in a filthy hotel room they shared. The women had also confined a disabled man in a wheelchair to the messy room. He turned out to be the son of one of the women.
According to the Gwinnett Daily Post, 29 cats were discovered in such poor health that they had to be euthanized.
Support HuffPost
The Stakes Have Never Been Higher
Related
Before You Go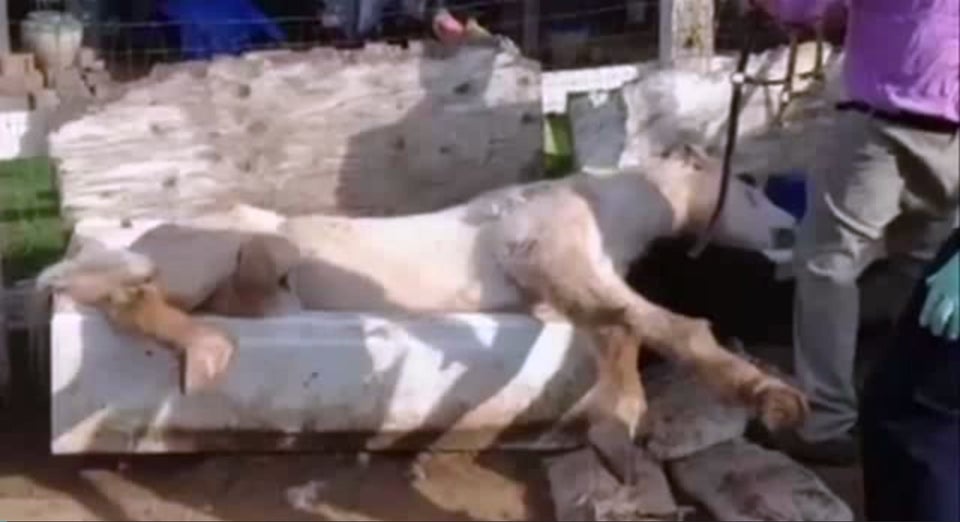 Animals In The News
Popular in the Community