One Republican representative says Treasury Secretary Janet Yellen should be hauled before Congress to explain herself. Another accuses her of "narrative building."
Yellen's alleged offense? Lying about whether the Treasury will be unable to pay the government's bills as of June 1.
Yet Yellen's never actually said June 1 was the "drop dead" date.
As recently as Monday, Yellen repeated her projection that the Treasury would run out of borrowing room under the current debt ceiling "by early June, and potentially as early as June 1."
The Treasury Department receives and spends massive amounts of money each day on its way to spending $6.27 trillion annually. It's been dancing around the debt limit since January, using various accounting "extraordinary measures" to stay below it and avoid triggering a global economic crisis.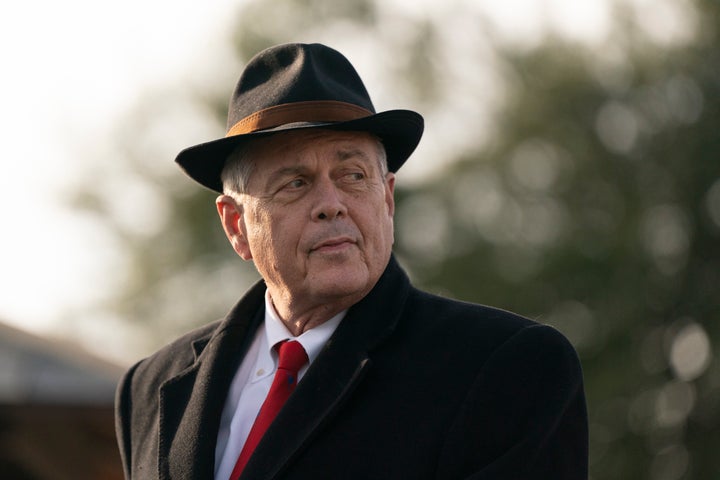 But the room provided by those measures is dwindling fast, and projecting exactly when Treasury will face more in bills than it has in cash on hand and borrowing capacity is difficult. Thus, Yellen's somewhat inexact warning.
That's not enough for Rep. Ralph Norman (R-S.C.).
"For this president just to sit back and act like nothing's happening, this isn't something he can do. I do think Yellen will say that, you know, we do have money coming in," Norman told reporters on Tuesday.
"She will extend it, but right now she's using June 1. Everybody knows that's false."
Asked when he thinks Congress actually needs to act, Norman said, "Ask [Yellen]. We need to subpoena her and get her plan."
Norman's not the only House GOP member feeling that way as the clock keeps ticking toward a potential default.
"Ask [Yellen]. We need to subpoena her and get her plan."
Rep. Andy Biggs (R-Ariz.) tweeted Monday that Yellen was "fearmongering" and that there was no need to act by June 1.
"This is all rhetoric driven. There's some amounts of reality to it, but there's also a tremendous amount of narrative building, which Janet Yellen is doing with Joe Biden," Biggs said in an interview with former Donald Trump adviser Steve Bannon.
In April, he told HuffPost, "My position is that you don't have to raise the debt ceiling if you bring your spending under control."
Another factor muddying the waters is that the Treasury would like to be able to hold out until mid-June, when quarterly tax payments are due, which could enable it to get to the end of June. By then, a new slate of accounting moves would be available that could allow the Treasury to keep borrowing until the end of July.
"There's some amounts of reality to it, but there's also a tremendous amount of narrative building, which Janet Yellen is doing with Joe Biden."
That could explain why the Treasury has, according to Washington Post reporting, asked agency budget staffers whether they could delay payments due before early June. Effectively, it would be equivalent to finding change in the couch cushions to make it to the next payday.
Several private sector debt-watchers think the Treasury will likely be able to scrape by through June, but only barely, and with margins so thin that they would raise the chance of an accidental default to a dangerous level. The Bipartisan Policy Center, for example, said on Tuesday that the period of June 2 through June 13 posed an "elevated risk" of default.
Yellen's challenge is how to be prudent — and warn when the Treasury is getting unacceptably close to default even when it will most likely be able to pay bills — without seeming to cry "wolf!" as some Republicans are accusing her of doing.
The panel of private sector advisers to the Treasury on debt management, the Borrowing Advisory Committee, warned Treasury on May 2 that it already had an inadequate margin for error with only $238 billion in cash on hand, "significantly below what even the nation's largest banks hold in available liquidity despite managing significantly smaller balance sheets."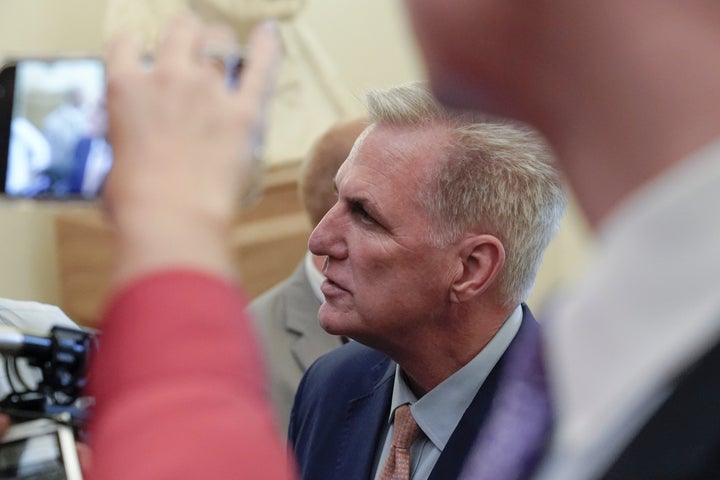 House Speaker Kevin McCarthy (R-Calif.) defended Yellen, though, when asked about June 1.
"That's up to Janet Yellen," he said Monday. "They decide when that date is."
"That's why we took action all the way back in April, even before she said it was June 1. We thought it was in July. We don't want to do this last minute."
Rep. Hakeem Jeffries (D-N.Y.), the Democratic leader in the House, also defended Yellen while taking a swipe at Republicans.
"The June 1 date is a real one. Secretary Yellen continues to make that clear," Jeffries told reporters Tuesday morning.
"Unfortunately, extreme MAGA Republicans are taking us down the dangerous road of default, for ideological reasons."
Popular in the Community