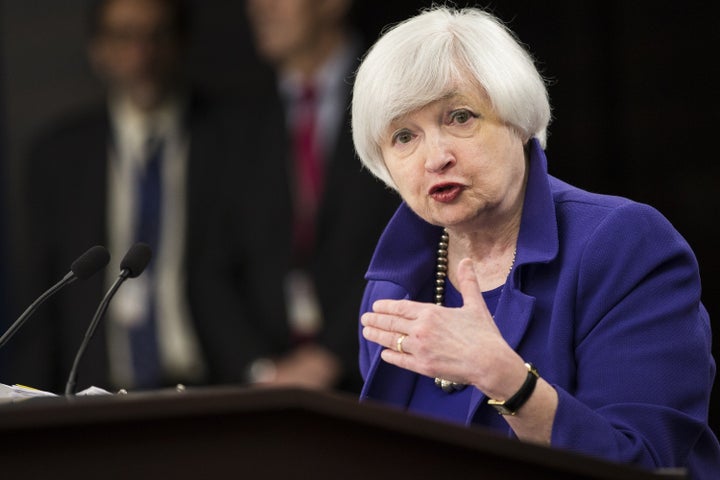 The cacophony over Wednesday's interest rate hike proves once again that the world's most powerful economist -- and arguably, its most powerful person, at least this week -- is Federal Reserve Board Chair Janet Yellen. The global economy turns on the words of this woman.
Markets everywhere are reacting to the first interest rate increase by the U.S. Federal Reserve in seven years. What exactly happens when the Fed says interest rates are going up? It's going to change how much it costs you to borrow from a bank, and how much it costs banks to borrow from each other. It will also change how much it costs countries to borrow from each other. In other words, the Fed's decision to raise interest rates has bearing on everything from the bank down the street -- which will be offering a slightly higher mortgage rate after today -- to the economies of Africa, Asia and Europe.
A rate hike is likely to strengthen the value of the dollar. Emerging-market economies -- that is, countries like China, Brazil and India that have undergone rapid economic development in recent years -- have been borrowing in dollars for a long time. As it gets more expensive to borrow, it's possible that companies headquartered in such countries are going to get squeezed, putting pressure on their economies at home. All because of a decision made at Janet Yellen's Fed meeting thousands of miles away.
The first chair of the Federal Reserve, appointed by President Woodrow Wilson in 1914, was a man. So were the next 13 chairs, who served over the course of the first hundred years of the Federal Reserve Board. Yellen is the first woman to hold the particular economic power that comes with being in charge of American monetary policy.
Not everyone agrees with the Fed's decision to start increasing interest rates. Critics note that there are still too many people looking for work -- the African-American unemployment rate, for example, is nearly 10 percent -- and that inflation is way below the Fed's 2 percent target.
But skeptics and supporters alike have praised Yellen for signaling her intentions well in advance of the rate hike, and for taking pains to explain the Fed's considerations going forward.
Clarity is a prized quality for central bankers, whose mere words have the power to spook markets -- or reassure them.
"It does not take anything but a flick of the emperor's hand," Harvard economist Richard Parker told The Huffington Post in August.
Yellen's hand-flick on Wednesday prompted U.S. stocks to soar. By raising the key interest rate as expected -- showing confidence in the direction of the economy -- but also assuring investors that the Fed would continue to act cautiously, Yellen struck the perfect balance, many on Wall Street said.
Yellen is known as a liberal-leaning economist whose academic work has advocated for central banks taking a strong role in addressing joblessness.
"Janet has always cared about all Americans, particularly those at the bottom of the income distribution," Claudia Goldin, a Harvard economist with a long professional association with Yellen, told HuffPost.
""Janet has always cared about all Americans, particularly those at the bottom of the income distribution.""
It's hard to believe now, but Yellen was initially a long shot to lead the central bank.
President Barack Obama had originally wanted to nominate his former economic adviser Lawrence Summers to the post, even though Yellen was second in command at the Fed when Ben Bernanke's term ended in 2013.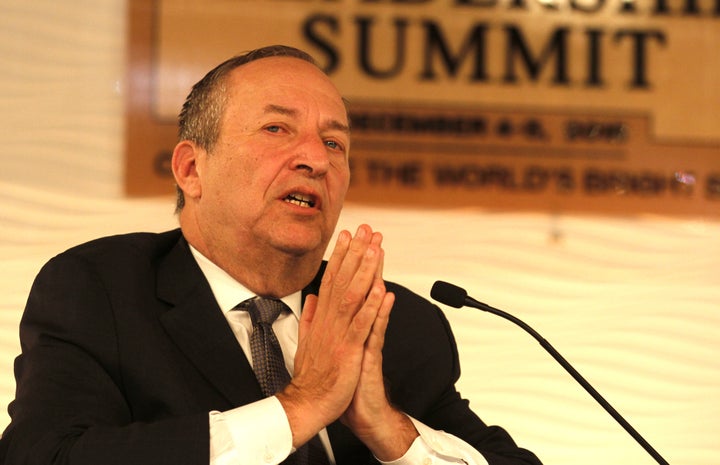 But what began as a campaign against Summer also became a drive to recognize the importance of nominating the first female Fed chair -- and a respected, liberal one at that.
"Women will not soon forget if President Obama picks Mr. Summers for such an important post, a man who believes women are somehow inherently less capable than men," Shaunna Thomas, co-founder of the women's rights group UltraViolet, said in 2013. "It is high time to shatter the glass ceiling at the Fed and appoint a woman to a post that impacts so many women, and Janet Yellen would be a much celebrated pick."
Yellen, however, said nearly three years ago that she was confident there would be more women leading central banks. This was before she herself was even tapped for the top Fed post.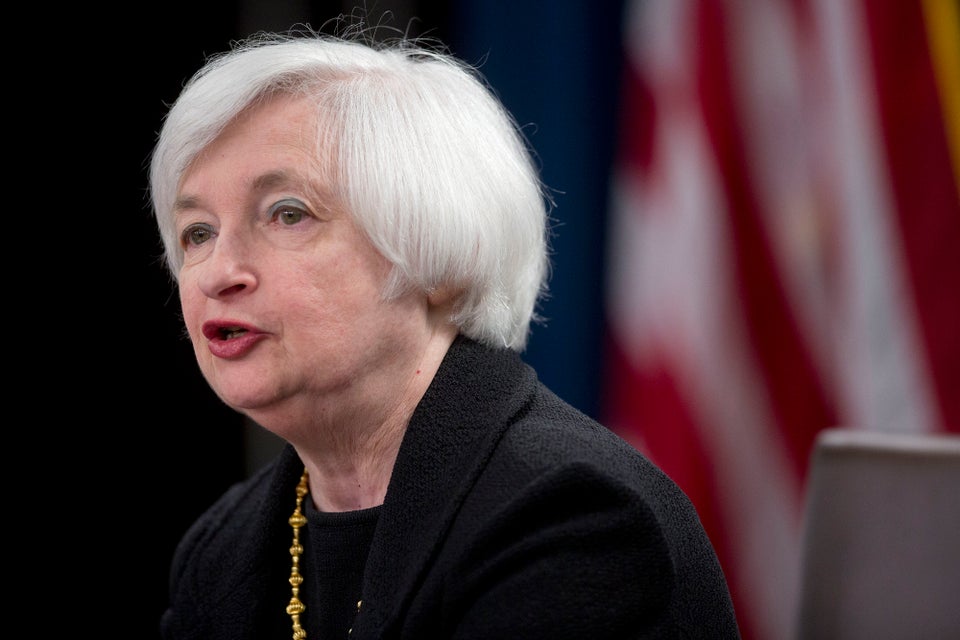 The Federal Reserve's Decision Makers
Related
Popular in the Community